Last week the lovely Carolin started up a new linky, Show Me, Show Me. I was unable to join in last week as the theme was 'slippers' and I don't have any, but this week it's favourite recipe books so I should find that easy right? Wrong.....you see I don't actually think I have a favourite recipe book. I have loads of them and am always buying more, but I can't recall one book that I use over and over again, I use them more for inspiration rather than following a recipe.
I started my obsession with buying recipe books when I was working in a Travel Agency and the book club people used to drop off a selection of books and I would always buy the recipe book.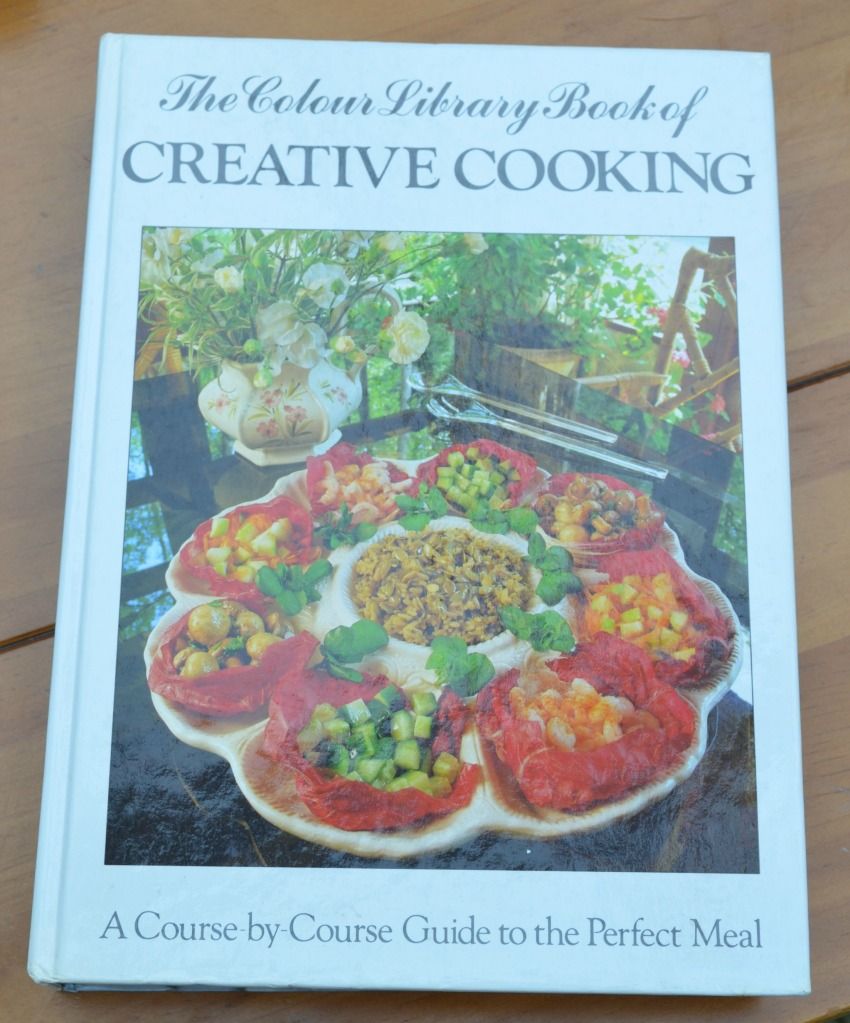 This book (dated 1988) was one of my first and has a massive range of recipes and meal ideas in, from Sherry Trifle to Liver Loaf and Cocktail Party ideas.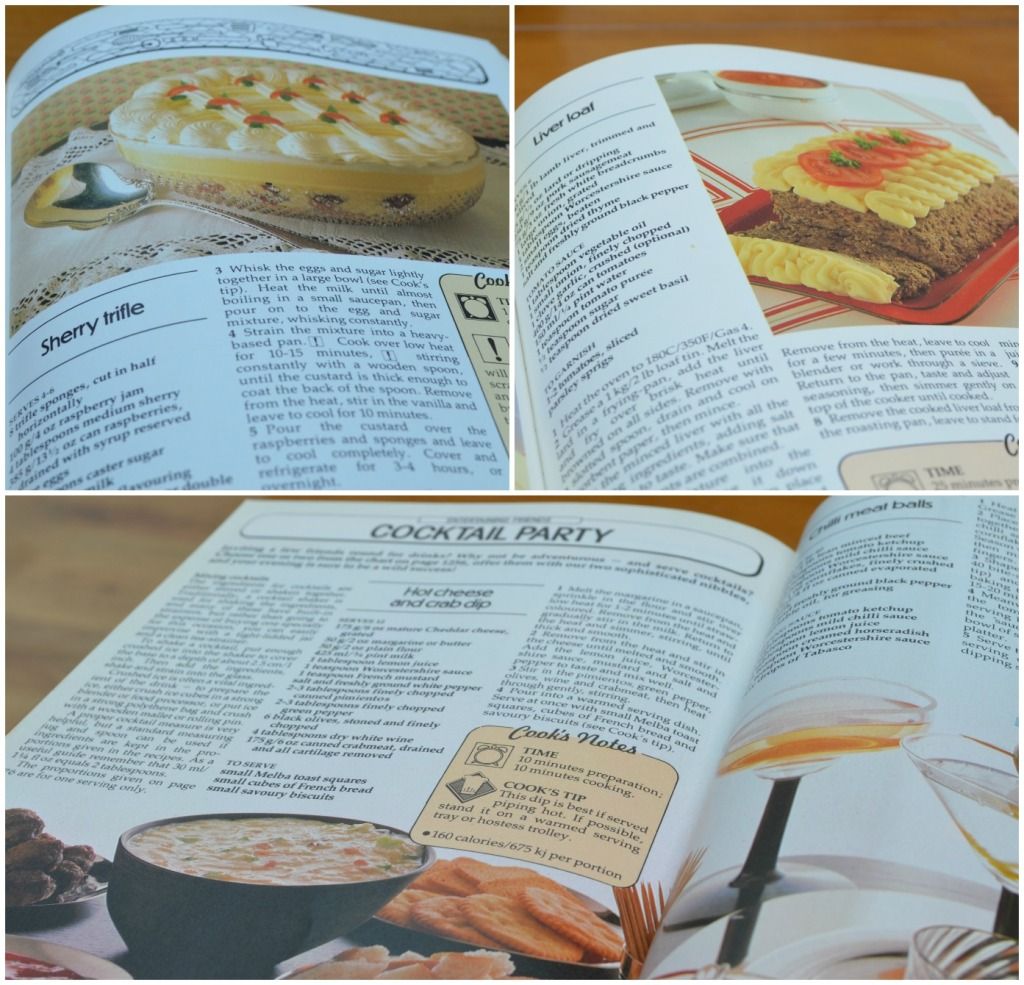 Without the Internet I think this book would have been the first place I would turn to find out quantities for shortcrust pastry for example, although the recipe for Chocolate Eclairs does involve buying a choux pastry mix!
There is one recipe in this book that I definitely made, and I think it was when I moved into my first house, and probably began my love of making cheesecakes - Chocolate Cheesecake.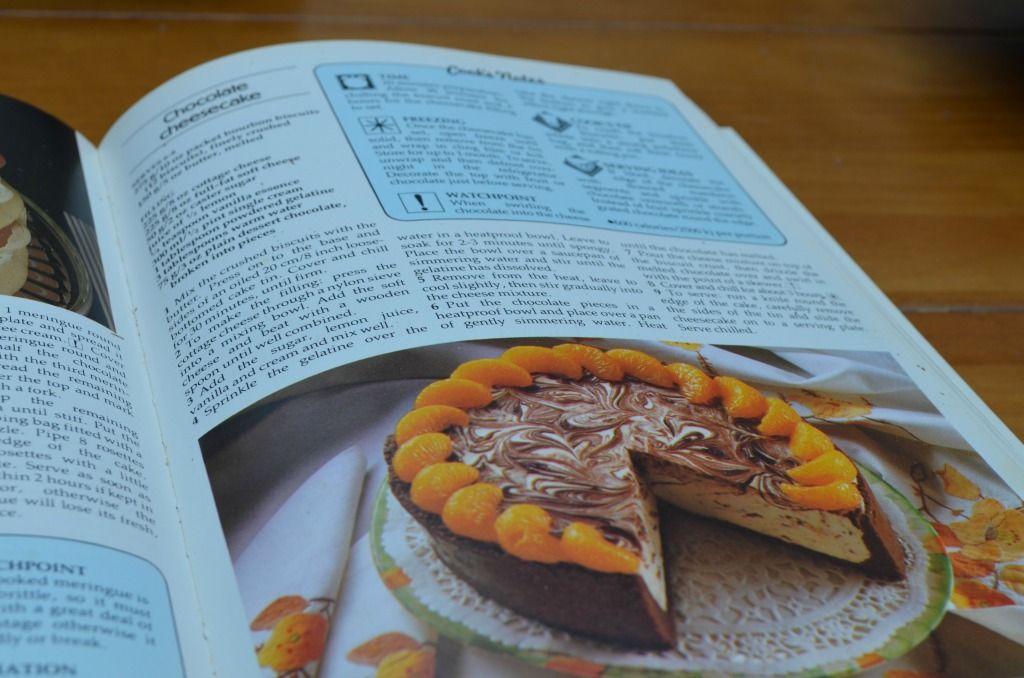 To see more posts in the Show Me, Show Me linky pop over to Mummy Alarm.