As part of being a Morphy Richards Innovator I get sent products from time to time to try out. When we returned from holiday last month there was a box waiting for us, and inside was a shiny new iron, which was just what I needed to help me get through the mountain of holiday washing and ironing.
The Comfigrip steam iron is not only Morphy Richard's most powerful steam iron but it also has diamonds in the soleplate, yes I said Diamonds - a girl's best friend perhaps?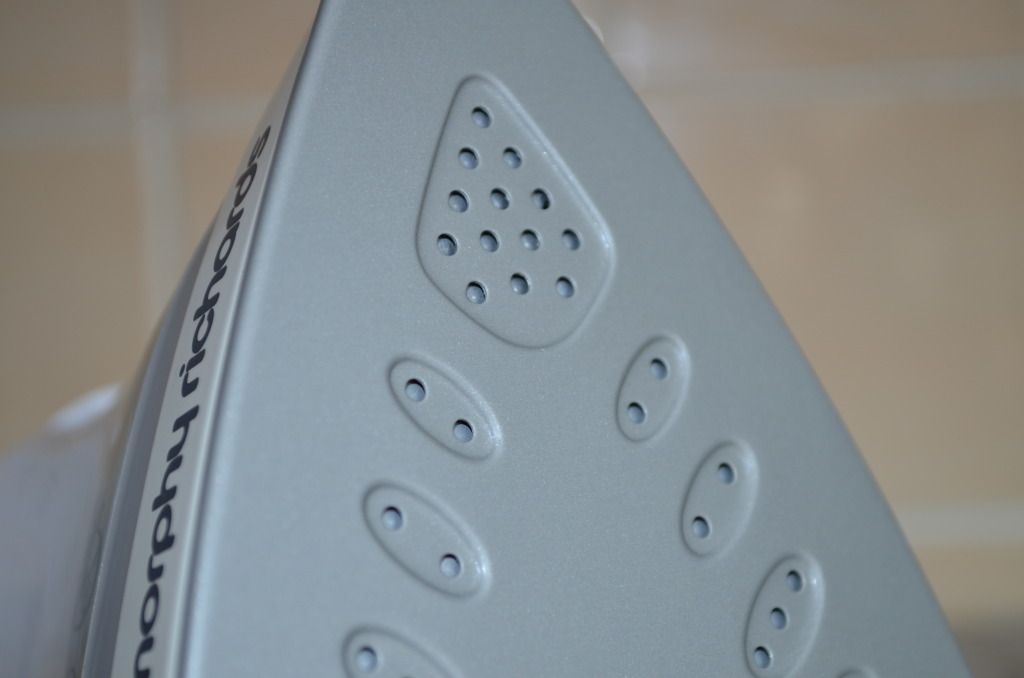 First of all I found it a lot easier to fill than irons we've had in the past, the opening was wide and funnelled , rather than a small hole that's tricky to get the water in.
I don't usually do the ironing as a rule, I find it tedious, so I therefore leave it to the man of the house, after all he's much better at it than me (he's not really but don't tell him I said that). For the sake of this review though, I ploughed into the holiday washing and surprised myself by whizzing through it in no time. The iron is indeed 'comfi' and even though it is heavier than the iron we currently have (one of a number of cheap ones we've owned over the years) it glides over the clothes without feeling heavy and made light work of one of Jack's shirts .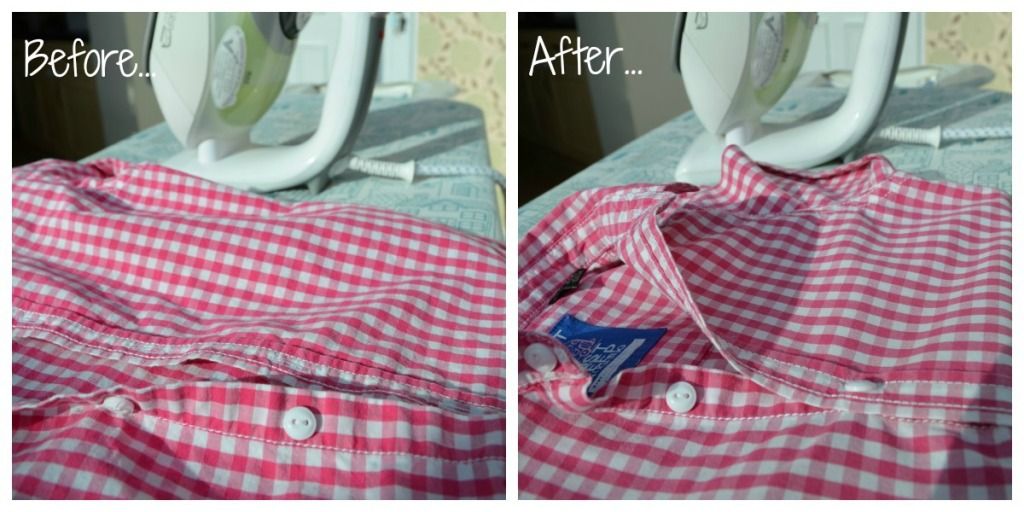 There is a steam switch which can be adjusted to vary the output of steam, as well as a steam boost and front water spray to get rid of stubborn creases.
One feature that I haven't tried out yet is vertical steaming, handy for steaming creases out of hanging shirts and dresses for last minute touch ups, or curtains.
I wouldn't normally spend £59.99 on an iron as there are so many to choose from I wouldn't want to make such a large investment for something that I (or the husband) might not actually get along with. Knowing how well the Comfigrip has performed though, along with the 3 year warranty, I would be more inclined to spend it on an iron of this quality in the future.
I was sent the iron for the purpose of this review