......well not exactly.
I wrote back in May how my Millionaire's Cheesecake recipe had been chosen to appear in the Macmillan Little Book of Treats. The time has now come and the book is on sale in M&S cafe's alongside other items to raise money for Macmillan Cancer Support. My Millionaire's Cheesecake post is now just 73 pageviews short of being my most viewed post ever, which also pleases me a lot.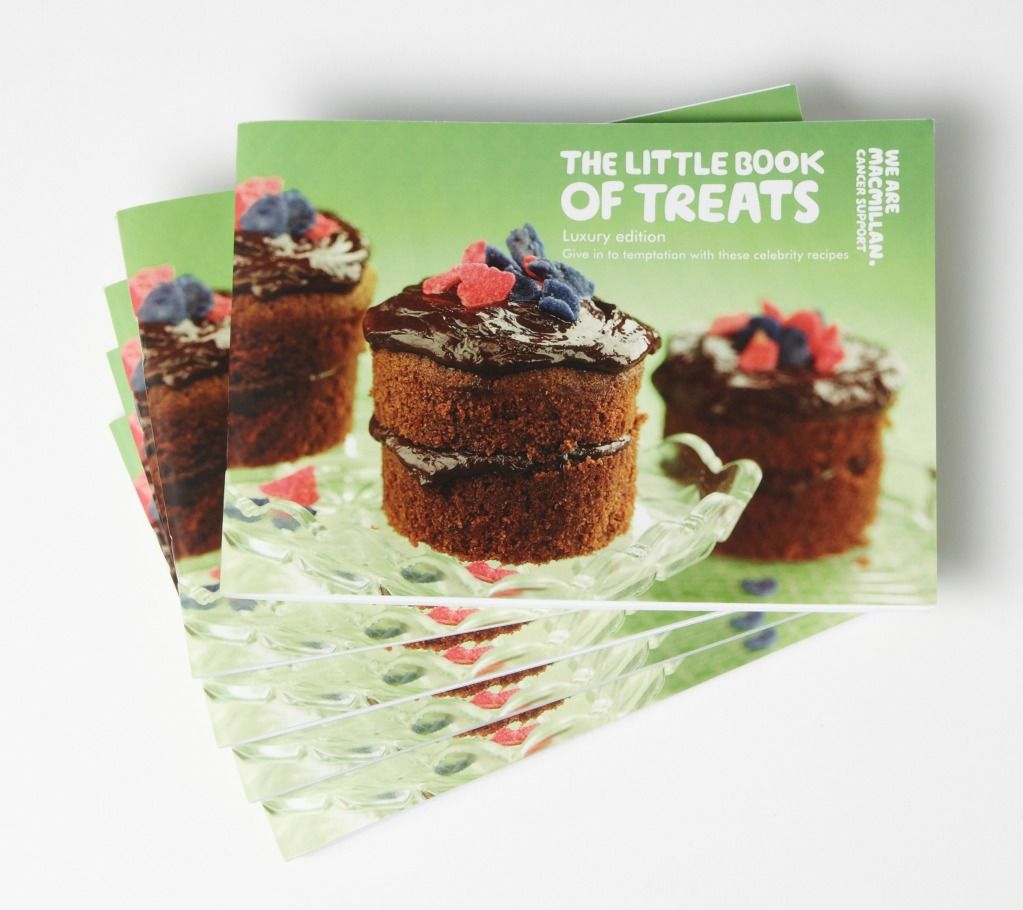 I popped to my local M&S earlier in the week to sign some copies for my fans but sadly no-one recognised me and I sat alone drinking a regular Cappuccino - I think the coffee shop assistant recognised me though as she offered me 'free broken biscuits, to save them going to waste' with my coffee. I took a sneaky peek at the books whilst waiting for my coffee and there you can see my name on the inside cover just underneath Sir Ian McKellan.
Macmillan Cancer Support is such a worthwhile cause and only last month we lost my Step Grandmother
suddenly
to Cancer after only being diagnosed a few weeks earlier. In the last weeks of her life she was cared for and supported by Macmillan nurses who are there to help Cancer patients and their families throughout treatment and afterwards as well as giving financial support and advice.
How can you help?
Buy the Little Book of Treats
As they say, every little helps, so you can show your support even just a little by popping into M&S cafe's and buying this book for just £4. It includes some fab recipes from celebrities such as Joanna Lumley, Stephen Fry, Fearne Cotton and Dermot O'Leary, as well as myself and some other bloggers.
Hold a coffee morning
How about joining others all over the Country (and further afield) on September 28th for Macmillan's World's Biggest Coffee Morning. Your coffee morning can be large or small and there are online resources such as posters and invites to help you.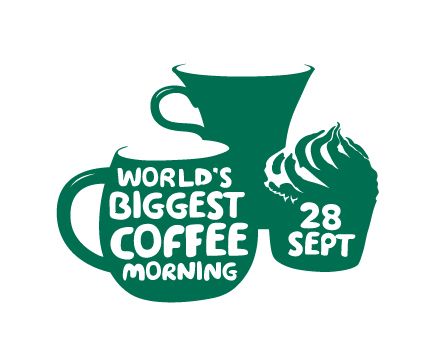 Shopping Online
By buying essentials for your own coffee morning or gifts for yourself and others in the Macmillan online shop you will be helping out with fundraising. If you shop with Macmillan partners such as Amazon a percentage of your sale will be donated.
Attend a local coffee morning
You can find details of any coffee morning's being held local to you here
Support & Shop
Between 5th September and 3rd October M&S Cafe will make a contribution to Macmillan Cancer Support from the sale of a range of treats. Also on 28th September they will donate 50p from your coffee sale price. You can also find out here how corporate supporters Silver Spoon and Kenco will be supporting the fundraising.
Make a Donation
If you are unable to attend any events you can simply make a donation online