It's that time again. If you don't know what Foodie Foto Friday is about read and grab the badge code here. It's easy, really it is.
My photo this week is of dinner I cooked in a hurry last night after returning from the swimming run via the hospital to see my friend and her poorly baby. Husband was going out in 30 minutes so it needed to be quick and I'd seen on Instagram that morning a lovely looking photo of Feisty Tapas Noodle Salad with Pork that I fancied giving a go, especially as I'd taken pork loin steaks out of the freezer first thing.
This was my version, minus the peanuts & chilli - with frozen coriander instead of fresh, and a few stir fry veggies thrown in for good measure.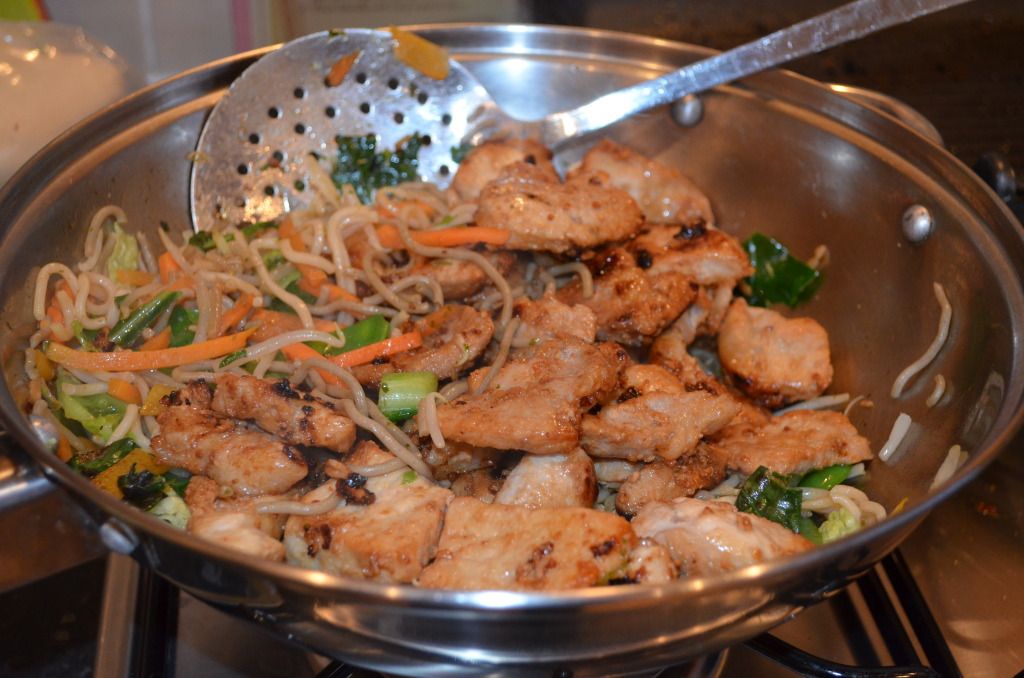 It's not a great photo but it was taken quickly under artificial light with a table full of hungry faces looking at me! It was really tasty and I'll definitely be doing it again as it was so quick.