On Sunday my middle child, and only daughter, will be 10. I can't believe it's been that long since I gave birth to her. I went into hospital around 6am to be induced and I was on a drip all day with barely anything happening, and as we were in the US I wasn't allowed anything to eat, apart from ice chips. I remember that it was the first ever showing of 'Dr Phil' and every other ad in the breaks was for food - and there were a lot of breaks. The husband kept nipping out only to return a few minutes later wiping his lips and smelling of chocolate - it was torture!
Anyway, later on that day our beautiful baby girl was born and we named her Hanna, after Tropical Storm Hanna that had been in the news only a few days before - she's certainly lived up to her name, in fact I think she should have been upgraded to a Hurricane.
I haven't got a newborn photo of her on my laptop so I'm posting one taken on her 3rd birthday.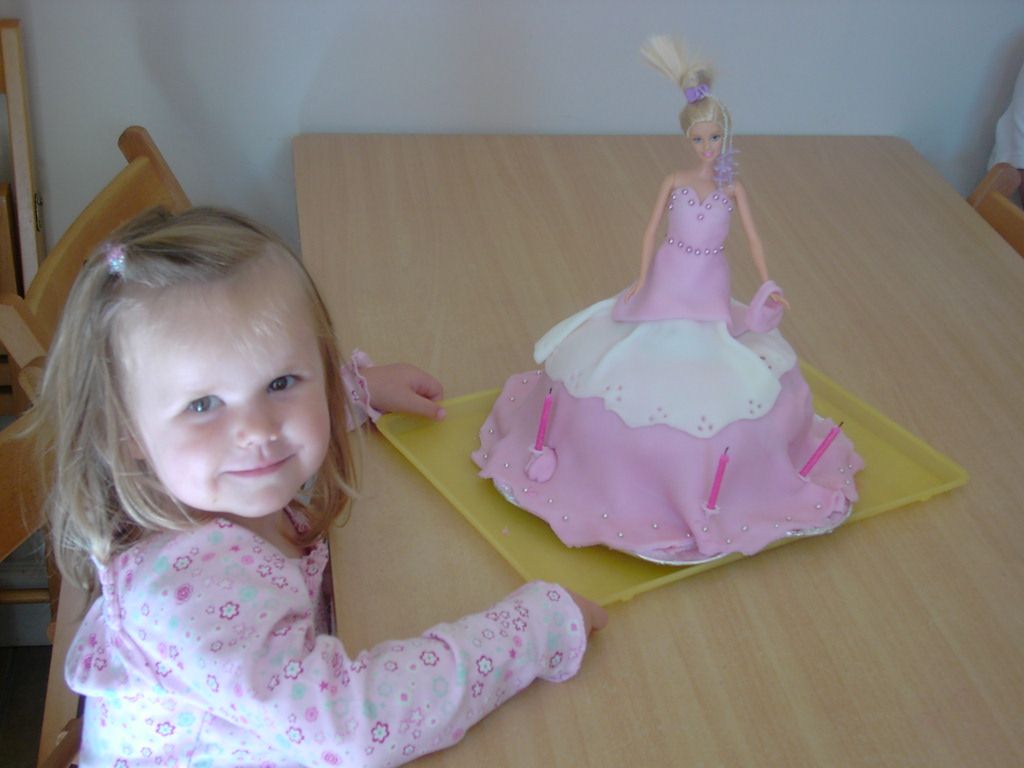 Flashback Friday is hosted by Jenny at Mummy Mishaps and Lauren at Real Housewife of Suffolk County
I'm also linking this up to Mummy Mishaps I love cake linky which for this month is Celebration cakes