After agreeing initially to review the LEGO Batman 2 DC Super Heroes game on the XBOX 360 eleven year old Sam was quite reluctant to try it out when it arrived, instead preferring to play FIFA with his friends online. I suspect the reluctancy was in part due to his friends being able to see what game he is playing whilst they're online and it's not perhaps seen as being 'cool'.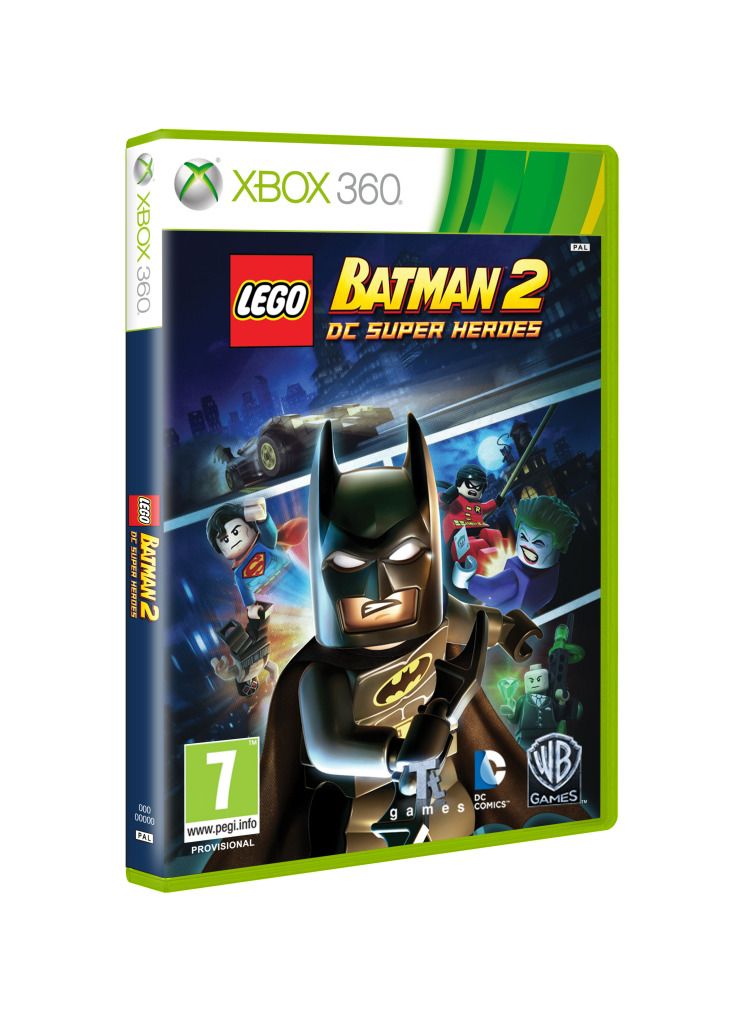 After some persuasion he agreed to have a go with his old Mum (also not cool) and I took on the role of Batman and him Robin. I had no clue what I was doing but Sam, being rather experienced in these things, pressed the buttons on my controller as well as his own in between moments of saying 'don't kill ME'...oops.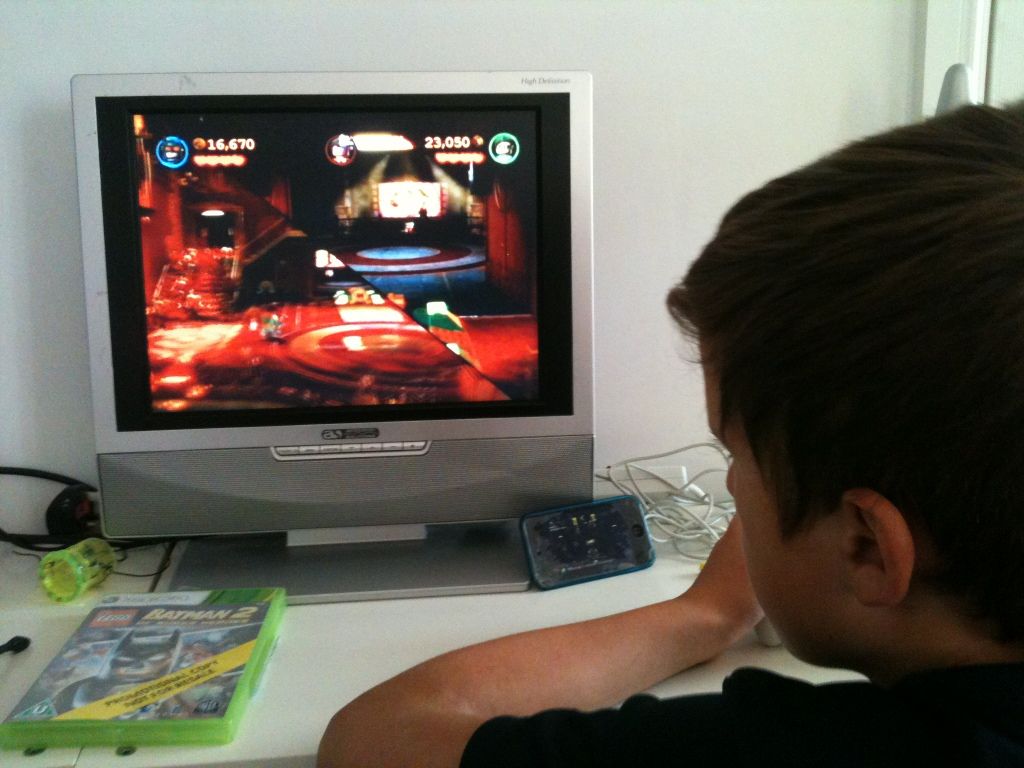 I have no idea how the kids manage to figure out what they're supposed to do as there are never any instructions with these things, but somehow they work it out, moving from level to level. The levels that I played were quite dark and I found it difficult to manoeuvre around as the screen splits into two and I couldn't see where Batman had got to some of the time - this is just the opinion of a forty something Mother though and obviously not who the game is aimed at - bring back Binatone tennis I say.
In the opinion of my 'he of few words' 11 year old is that the graphics are 'ok', the overall game is 'good' and he'll be continuing to play it, but it's not his favourite. However after playing it for a while longer and getting into it his view of the game changed to 'it's really good now'. That's a thumbs up I think!
LEGO Batman 2 is available for the XBOX, PS3, Wii & PC from GAME from £17.99 with a pegi rating of 7+
Batman and Robin return in LEGO® Batman™ 2: DC Super Heroes, the highly-anticipated sequel to the best-selling LEGO® videogame of all time, which to date has sold more than 11 million units worldwide. This time the Dynamic Duo join forces with other famous DC super heroes including Superman, Wonder Woman and Green Lantern to stop the notorious villains Lex Luthor and The Joker from destroying Gotham City. Batman fans of all ages will enjoy a new and original story filled with classic LEGO videogame action and humour as players fight to put the bad guys back behind bars.
I was provided with a promotional copy of Batman 2 for XBOX 360 for the purpose of this review.