I made a curry at the weekend for family and friends so thought it would be a good opportunity to try out the Baked Naan Chips that Warburtons had recently sent me.
There are some recipes on the Warburtons Facebook page for accompaniments to have with the chips, as well as some using the chips in the recipes. I decided to make the Mint & Sunflower Seed chutney to go with our curry and Naan Bread Chips and prepared it in advance.
I was disappointed when I opened the bags of chips as almost all of them were crushed. Maybe this would be different if I'd bought them from a supermarket instead of receiving them by post, but as they had arrived packaged in a cardboard box I'm not convinced they would be.
Aside from that no-one thought they were particularly tasty and, disappointingly, 'bland' was one word used to describe them. The chutney, however, was a hit and went really well with the curry, and definitely had a kick to it. We did also receive some Baked Pitta chips in the package and they weren't crushed and were packed with flavour, our favourite being the Sour Cream and Chive.
I don't think I'll be buying the Naan Bread Chips again, we may just stick to naan breads and poppadoms to accompany curry in future, but I'll definitely be making the chutney again and buying some more Pitta Chips.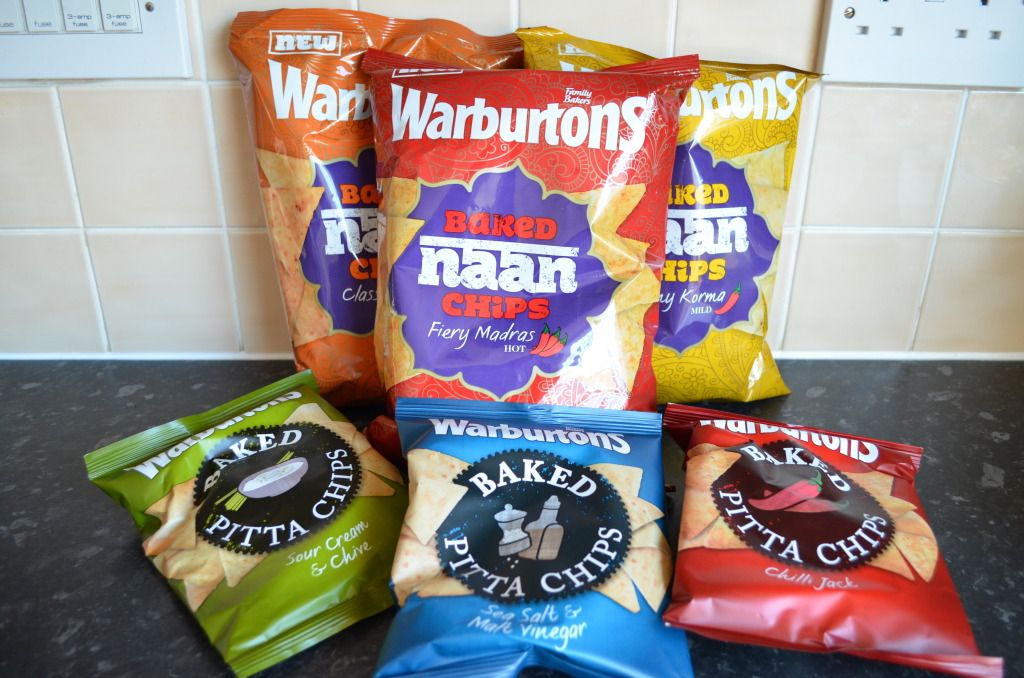 Warburtons Baked Naan Bread Chips come in three flavours - Creamy Korma, Classic Tikka and Fiery Madras in big 150g bags. They are available in Morrisons stores priced at £1.79
We were sent the Naan & Pitta Chips for the purpose of this review