Scatter Brainz are a range of Seriously Sticky Deranged Darts. Each dart stands just over 6cm in height and is one in a series of character plastic darts that have sticky 'brain' tips.
I never would have thought that something so simple would keep both of my boys (age 11 & 3) amused for so long. Sam (11) is the competitive one and it was all about throwing them at the target to see how many points he could get. For Jack (3) it was about attempting to throw them at the target with mutterings of "this is impossible" ...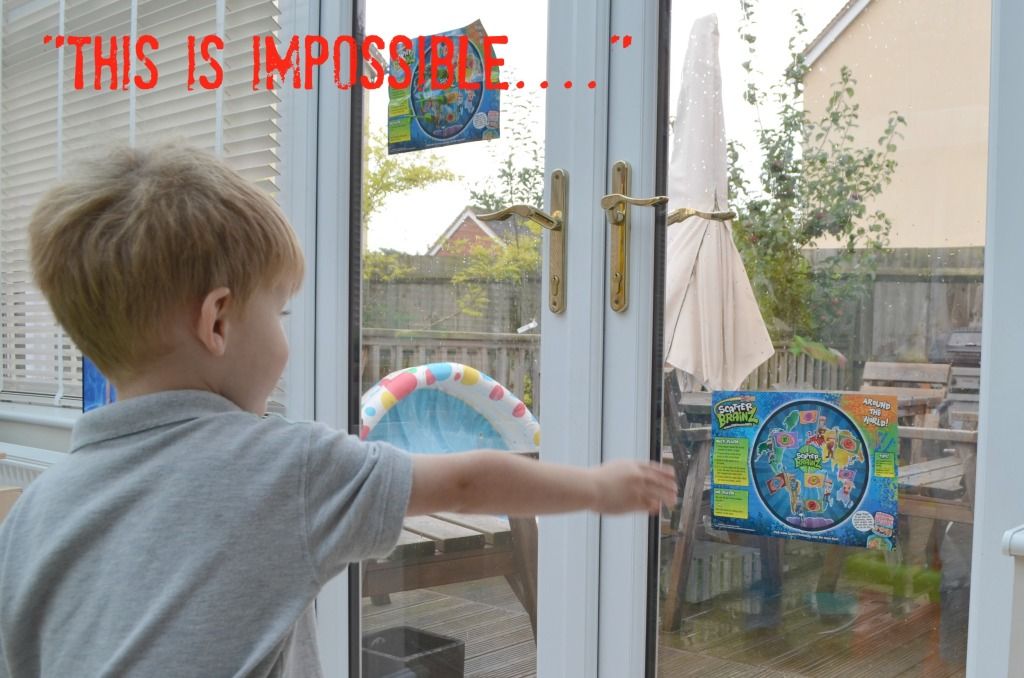 ...and then sticking them to anything he could find, pulling them off, sticking them back on again, putting the lids on, taking them off, and repeating this over and over .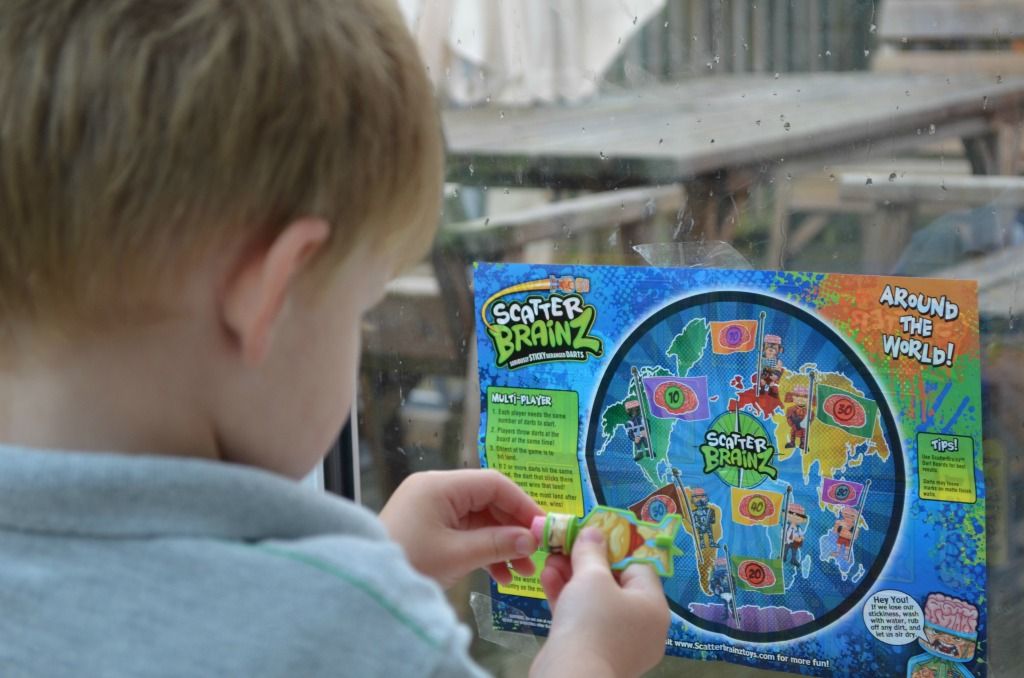 Whilst the packs come with a game sheet for throwing the darts at we made our own target from a plastic lid to see who could score the most points.
The darts really are sticky and stick to lots of surfaces and if they collect bits of fluff and dirt and start to lose their stickiness you just need to wash it off under the tap.
There are 64 darts to collect and can be found on Amazon from around £9.99. There is also a collectible case with interchangeable dart board as well as a Bazooka that can shoot the darts up to 15 ft - each including exclusive darts. These would make great stocking fillers this Christmas.
Recommended for ages 5+
We were sent 2 packs of Scatter Brainz for the purpose of this review