When I was chosen to be a Morphy Richards innovator I was over the moon. Being given the chance to try out small kitchen appliances and gadgets is a dream for me, if I had more work and storage space in my kitchen it would be full of gadgets, I love them.
The first items that I've been sent are ones that you can't easily do without in the modern home. I was sent the Morphy Richards Accents four slice toaster and traditional kettle, both in a glossy black. We've got black worktops and stainless steel shelving and oven in the kitchen so they fit in perfectly with the neutral colour scheme.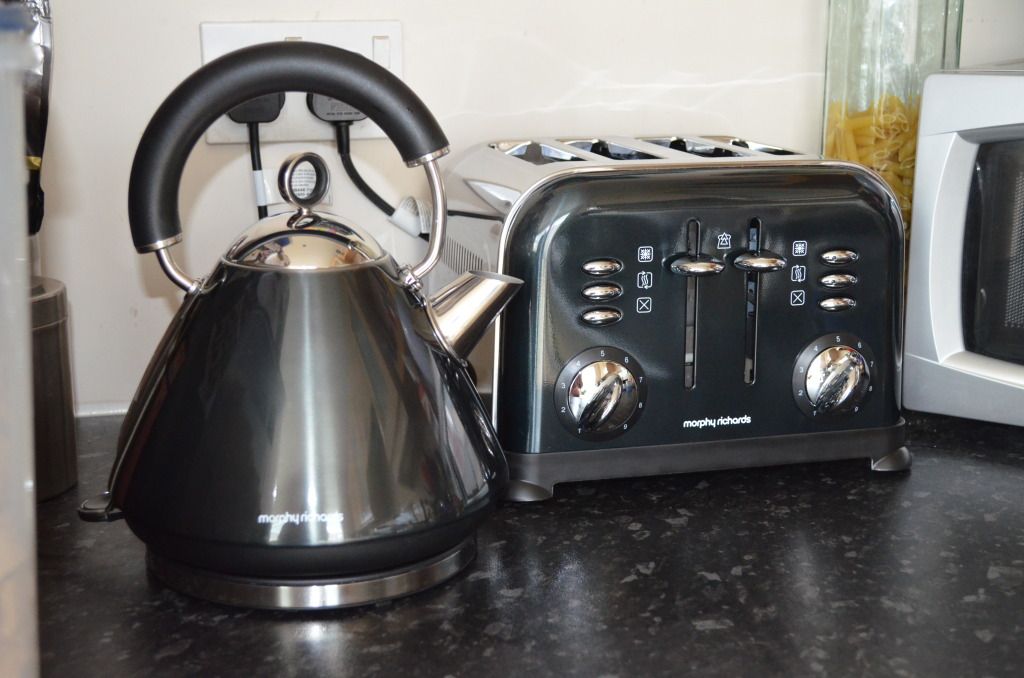 The toaster has four slots, wide enough for even the thickest of slices of bread and has 2 levers, each controlling 2 slices each. For each side of the toaster there is a browning control dial, a 'frozen' button which you can press if you're toasting your bread straight from the freezer, without the need to adjust your browning control and run the risk of burning your next slice of unfrozen bread. There is also the added bonus of a reheat button (which I do tend to forget that we have) which warms your toast up if it has popped up and gone cold - again no risk of burning, as well as a cancel button if you need to interrupt the toasting. Each side has a crumb tray which can be removed from the back of the toaster for emptying.
The kettle is a traditional style cordless one (how did we ever manage with corded kettles?) which swivels 360 degrees on it's base, which is great in our house with both left-handed and right-handed users. There is a removable filter for easy cleaning and as the kettle has a concealed element it needs descaling regularly, depending on the hardness of the water. We have very hard water here so to avoid the limescale build up we use water from our filtered water tap.
There is a great variety of colours in this design of kettle and toaster, as well as other stylish designs

Both the kettle and toaster retail at £59.99 each.
We were sent these items for review as part of the Morphy Richards innovator scheme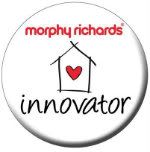 COMPETITION
If you have an interest in baking you might be interested in the competition where Morphy Richards are looking for favourite Summer recipes with a chance to win products from their food preparation range. You can find more details here.