It all started off so beautifully. Big Brother & Sister keeping their little brother entertained whilst he was immobile in his cast.
Then the heads were touching and pushing against one another
and then it started to go wrong

a break in the fighting for a a tender hairdressing moment?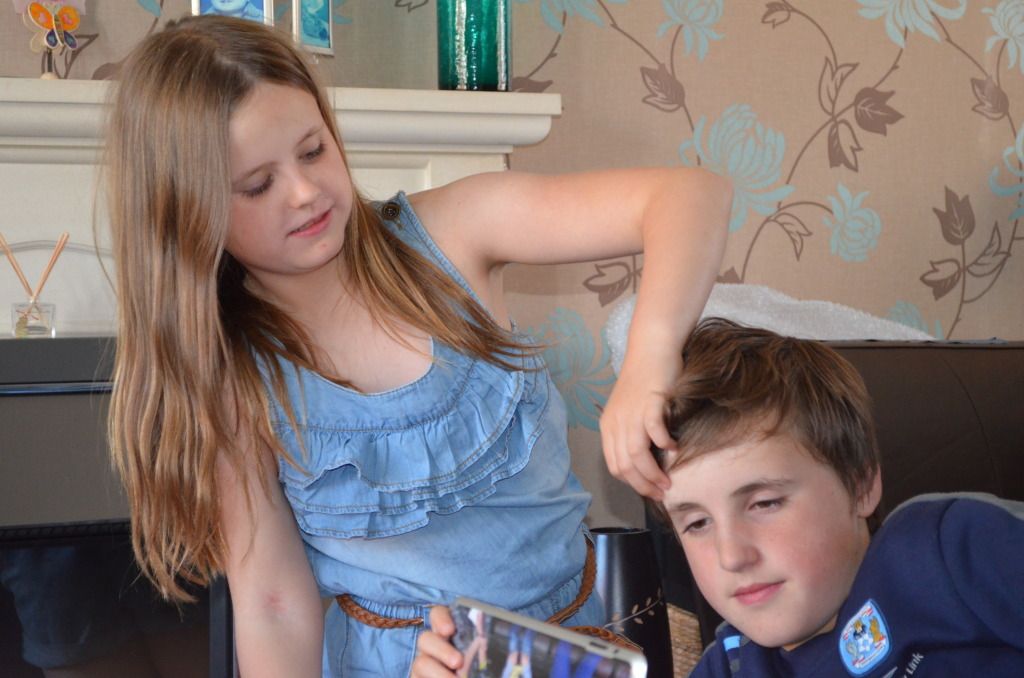 then this