The Paper FX kit from Flair is a kit enabling you to make a variety of useful everyday items from pen pots and coasters to purses and bags. It's aimed at girls (why are they always aimed at girls?) aged 8+ and includes almost everything you need to tear and weave paper into the creations that you choose. I say 'almost everything' as it doesn't include any paper - the idea is to use old magazines, comics or lefover bits of wrapping paper but I think it would have been nice to have a few sheets of coloured paper within the kit to get started on straight away.
I left nine year old Hanna and her ten year old friend alone to see how they got on making something simple like a coaster. Unfortunately their coaster didn't turn out too great and after looking at the instructions and making one with them I could see why - there are a lot of instructions, in eight languages in total and, whereas I see that they need to make it suitable for the European/Worldwide market, it can get a bit complicated looking at times, and I had to read them over and over at the same time as locating the correct diagram to understand what we needed to do. I'm sure after a few attempts it would become second nature, but at first it's can be a little daunting an off putting for a child.
Our coasters (the girls on the left, mine on the right)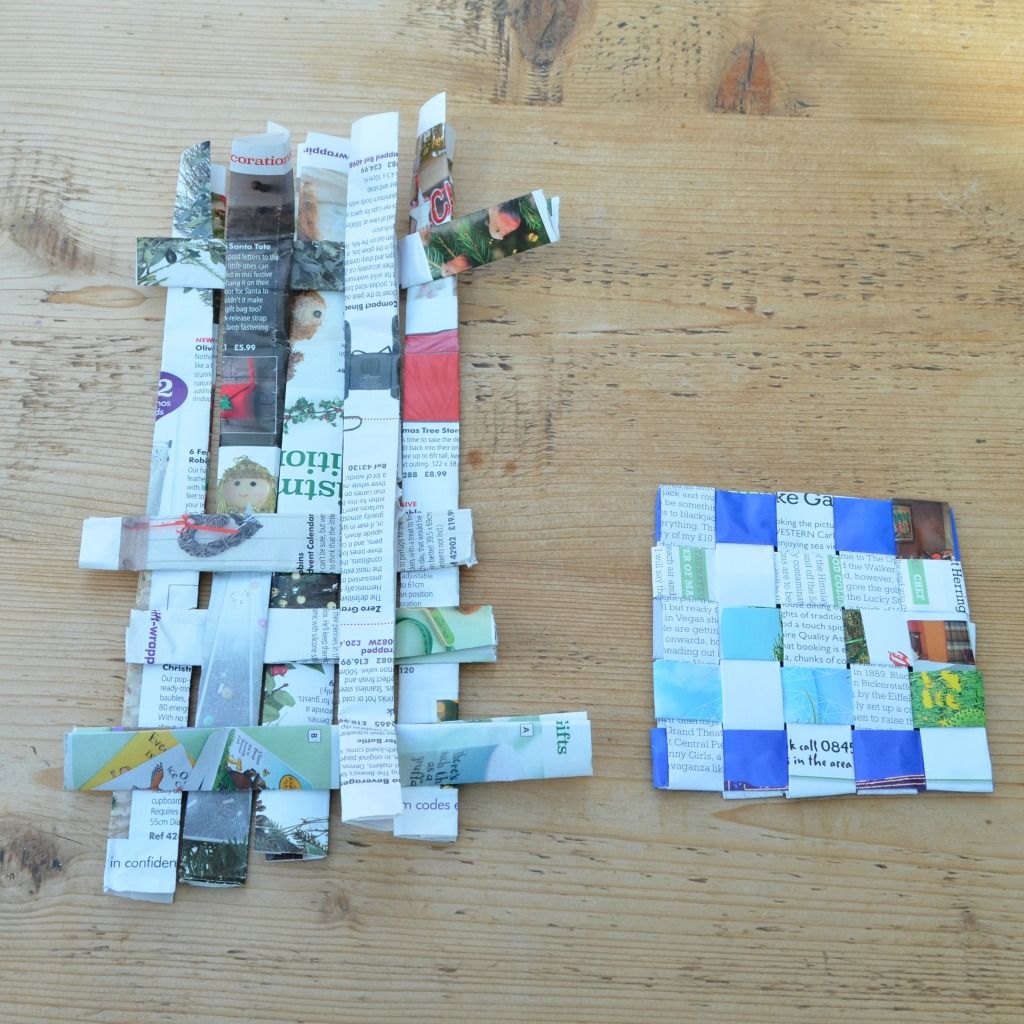 I think the idea is great and my next attempt was a bit more useful, although I couldn't convince Hanna to try again as all the ripping, folding and gluing of strips can become a bit tedious.
With a little practice, and a patient child, some great creations could be made. The set retails around £19.99
We were sent the Paper FX kit for the purpose of this review