Kellogg's are encouraging you to get creative with their new Rice
Krispies
boxes
which can be personalised to brighten up your breakfast. We're taking part in the BritMums #ColourMeInRK challenge and have been sent a box of Rice Krispies as well as a bumper colouring case to help us.
Hanna is the arty one of the house so she agreed to colour in the box with her design.
We then made chocolate Rice Krispie cakes...
And Jack decided that he'd like to have a very large bowl of Rice Krispies with a very large spoon like Snap, Crackle & Pop have on the box.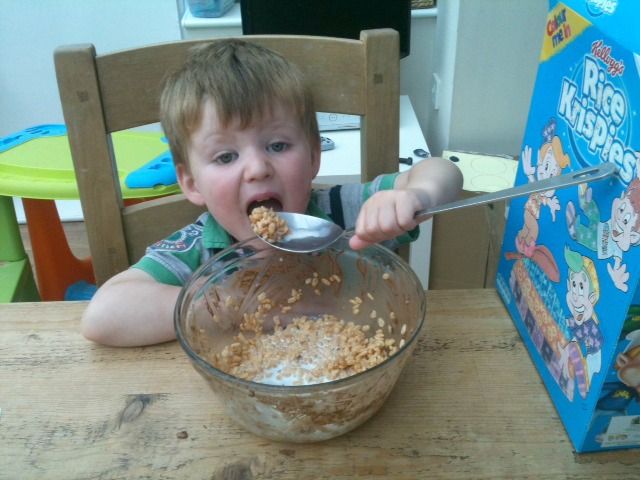 You can enter your own designs in a competition hosted by BritMums here to be in with a chance of winning £500, a years supply of Rice Krispies or a t-shirt featuring your own creation.
We were sent a box of Rice Krispies and the colouring case for this challenge