It was the first showing of the KS2 end of year play this afternoon. This year it was Jack & the Beanstalk, unfortunately it doesn't compare to the amazing performance of Oliver that they put on last year, but it was still great and my boy stole the show in one of the lead roles......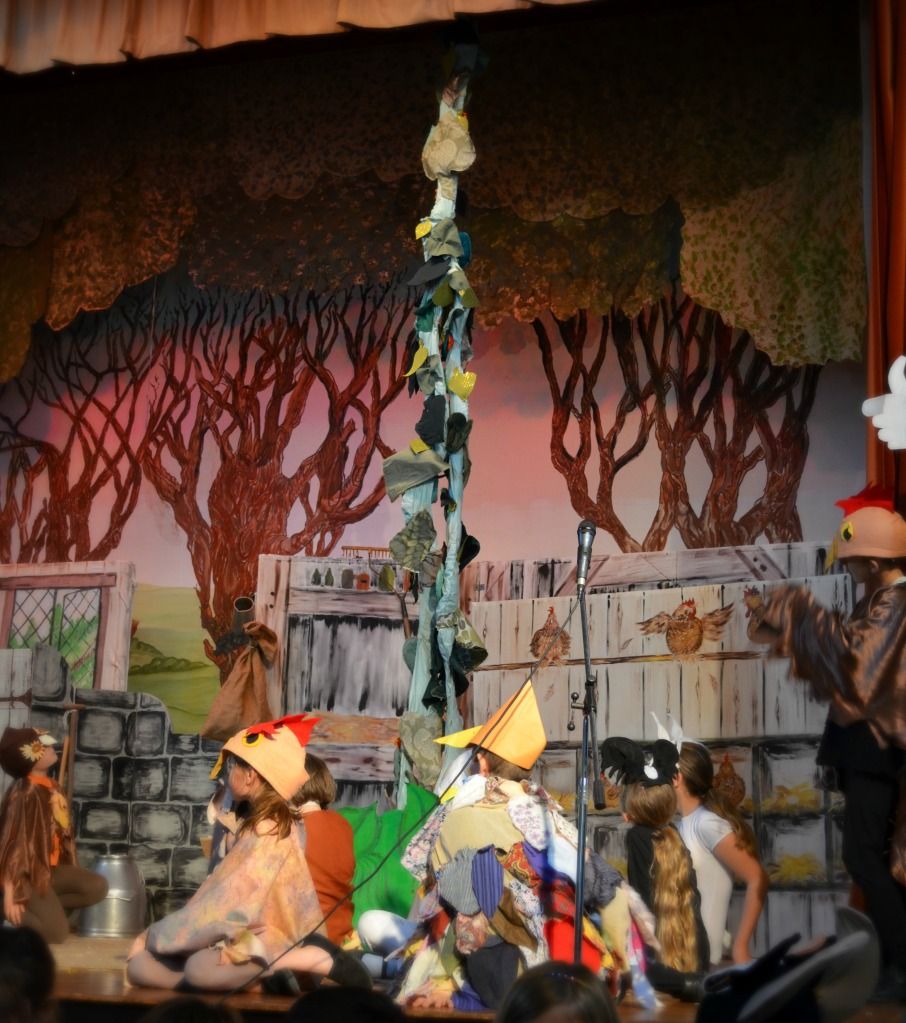 He had THE lead role* as THE BEANSTALK......well not exactly THE beanstalk as he was actually a goat.....but not just any old goat, my first born was a goat that operated the strings to raise the beanstalk....and at all the right moments ...and if you look closely you may just be able to make out his goat horns peeking out above the green bush.
*it wasn't actually described as the lead role but in my opinion it was - without the beanstalk operator it wouldn't be much of a story.