A little while ago Vivid Imaginations sent us a lovely goody bag of toys and also asked if we would like to review a Little Charley Bear. Little Charley Bear is currently on CBeebies and is narrated by James Corden of Gavin & Stacey fame.
The Up, Up & Away Little Charley Bear is a large plastic aeroplane with a cuddly Charley Bear pilot. There's a button on the front and when pressed makes the sound of the engine starting.
"Get ready for take off....up up & away".
There are additional sounds which are motion activated when the plane 'flies' through the air.
"Neeeeeeeeoooooooowww! Go Charley Bear Go!"
The plane is of pretty sturdy construction and is still intact even after being dropped and manhandled by a boisterous toddler, although some of the sticker 'flames' are starting to peel off at the edges.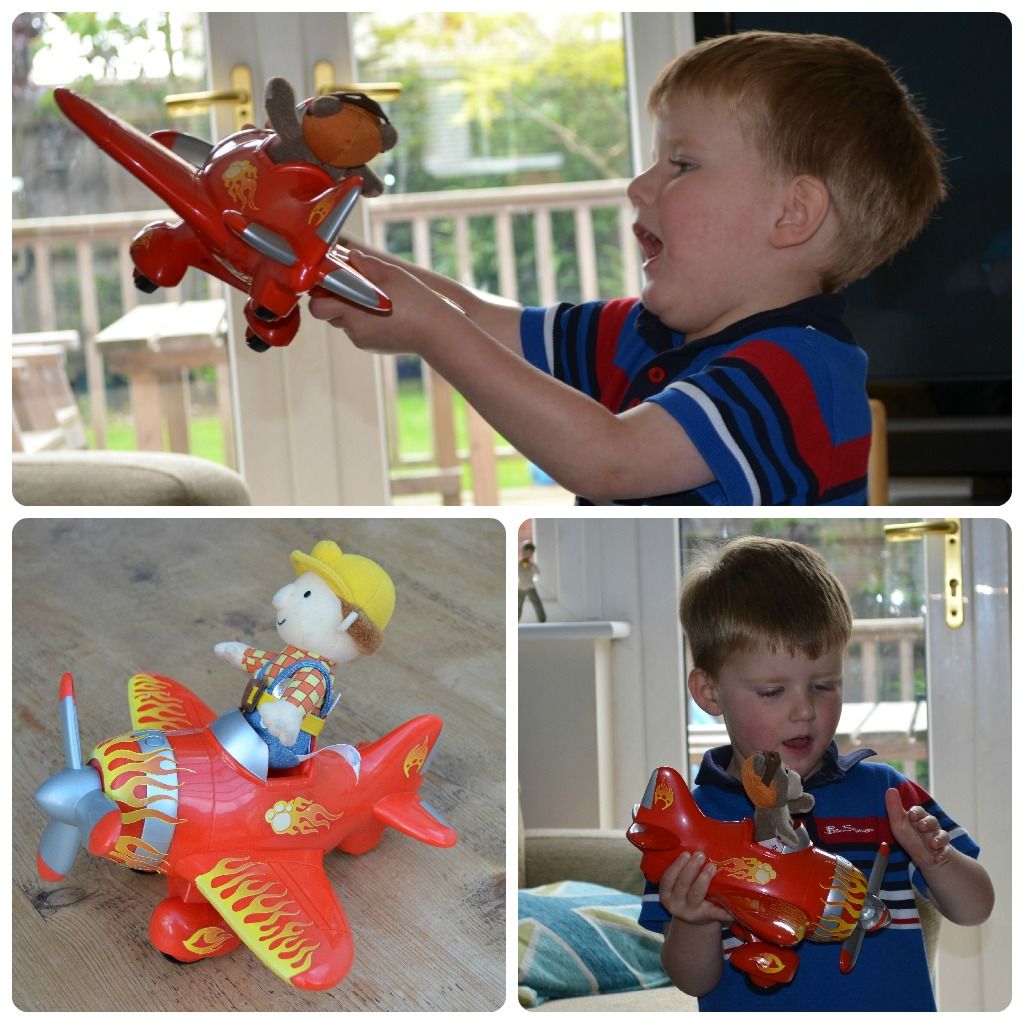 I think any little Charley Bear fan would love this plane and they are priced around £25.
Unfortunately Charley went awol before the final photo shoot so Bob had to step in....

Hanna also had a nice surprise when we opened up the package.....along with Charley Bear came the one & only Harry Styles from One Direction. A much sought after doll, Harry is around the same size as a Barbie doll and has a removable outfit, complete with detailed brogues, and has moulded curly locks that any Barbie would be jealous of.