When you get asked if you would like to review cake only a fool would say no surely....
Baker Days offer cakes by post in a massive choice of designs (over 300) which can all be personalised, or you can upload your own design. There is also a choice of cake recipe - Madeira, Carrot, Lemon, Fruit, Chocolate Chip as well as a Gluten & wheat free version. Each cake is available in a letterbox size (4-5 portions) or party size (8-16 portions).
We received the letterbox size which comes in a slim box designed to fit through your letterbox, although our clever postman left it outside the front door without even ringing the bell! Inside the box there was also 3 balloons, a couple of candles, a noise blower and a card with a message inside. The cake itself comes in a metal tin with an embossed 'Just for You' design, which can be re-used.

The cake was really well presented on a board with icing completely covering the board, with scalloped edging, and the design was really neat.
We were very impressed with how the cake tasted as well as looked, it was a very moist Madeira with a thin layer of buttercream between the cake and the soft fondant icing.
The cakes aren't very big but they make a great (and cheaper) alternative to flowers to send as a birthday, anniversary, thank you, new baby or get well message from £14.99 with free delivery. The letterbox cakes are sent by first class post but guaranteed Next Day delivery can be requested for an additional fee.
One thing I did notice that's worth mentioning is that I couldn't find anywhere on the website to tell me how long the cakes stay fresh for, nor did I find a best before anywhere on the packaging of the cake when it arrived.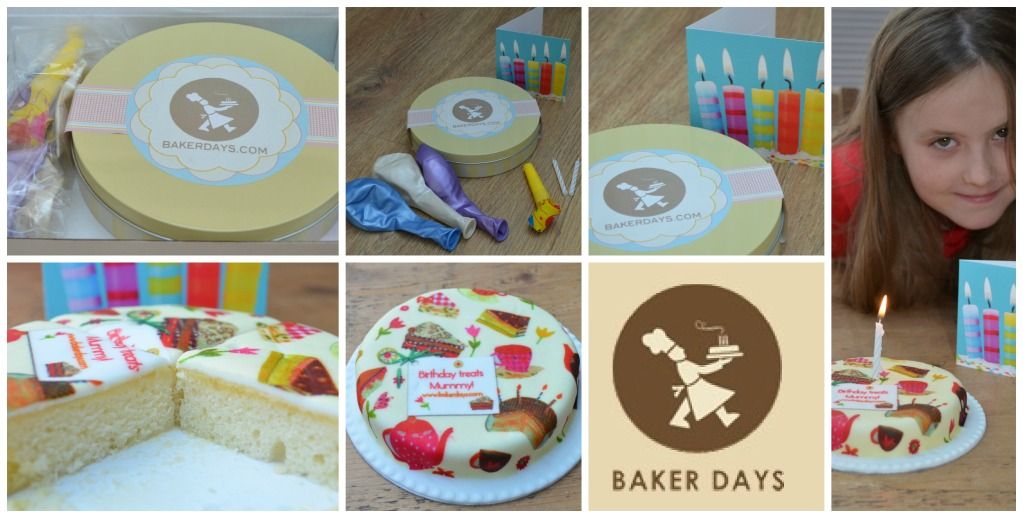 We were sent the letterbox cake for the purpose of this review