We've been meaning to decorate Sam's bedroom for ages, I even half painted it blue once and that's how it stayed. Because of its size it has always been used as a bit of a dumping ground, if I couldn't find anywhere else to keep something it ended up in the corner of Sam's room. He got lumbered with old bits of furniture that had served their purpose elsewhere. A couple of months ago though we got him some new shelving units as I decided to put his in the playroom. I had also been looking at new beds for him to replace the hand me down one that he's been in since we got our new bed a couple of years ago.
When Dunelm contacted me to ask if I would like to review some products from their children's range it couldn't have come at a better time as I needed a bit of shove to get my backside in gear to finish Sam's room. I'd already bought a Union Jack duvet cover so choosing some of their products from the Union Jack range was the obvious choice.
This was Sam's bedroom last week :
We received the following items from Dunelm :
Union Jack Storage Bag
Blue Storage Boxes
and we also bought these items from Dunelm :
Red Storage Boxes
After much sweat we came up with a room that I now want as my own.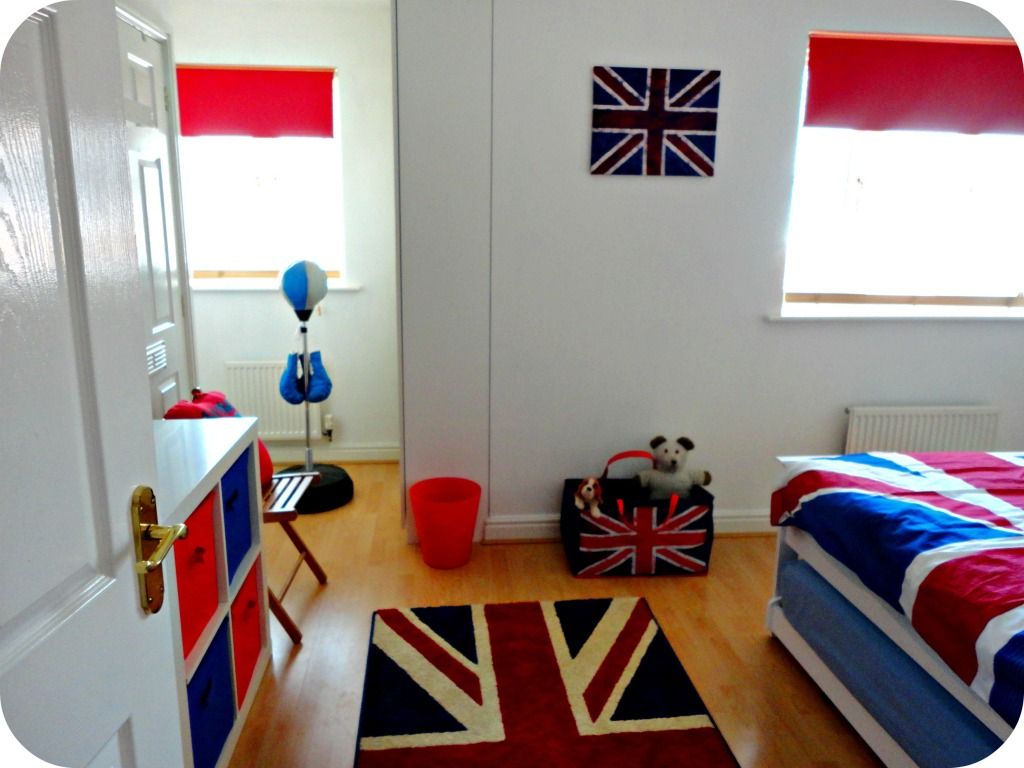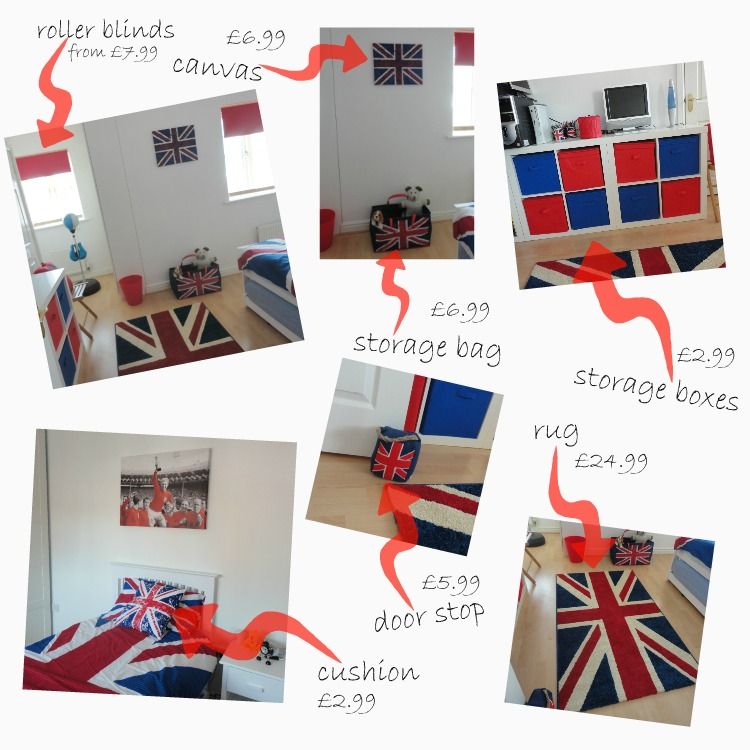 I was really impressed with the quality of the items considering their cost. The cushion, although only £2.99 has a washable cover that can be unzipped, the storage boxes are really sturdy and have lids attached, whilst the rug is so much better than I expected it to be & the colours are really bold.
Sam is really impressed with his new room and now, surprisingly, Hanna has kept her bedroom immaculate for the past 2 days in the hope that she gets a bedroom makeover next. I think she's got her eye on the Union Jack range for girls.....
We were sent the items mentioned above for the purpose of this review