With the 20th anniversary of Steven Spielberg's Jurassic Park approaching, along with a 3D version due to be released next year Schleich have released their very own new Jurassic collection. The range includes favourites like Tyrannosaurus Rex as well as the very dangerous Allosaurus and the herbivore Brachiosaurus. The hand painted dinosaurs are aimed at boys from 4-10 years but I'm sure many girls will love them equally as much.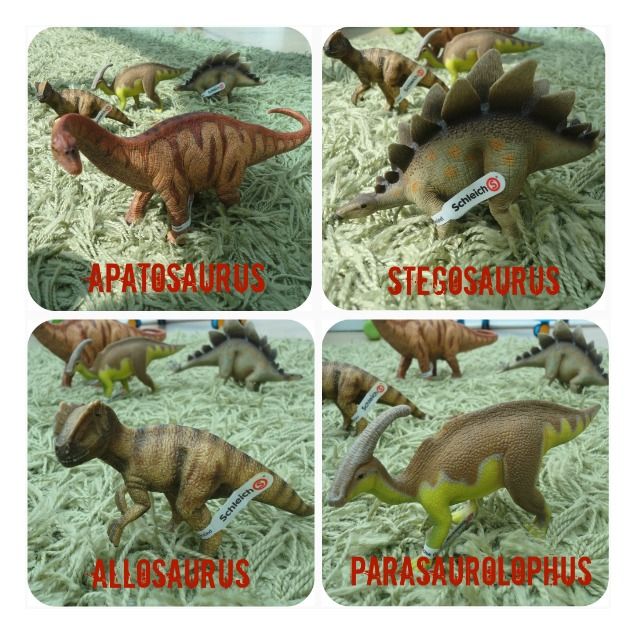 We were sent Apatosaurus, Stegosaurus, Allosaurus and Parasaurolophus. As with other Schleich figures they are solid and weighty as well as having excellent detail, even on the soles of their feet. Since having the dinosaurs they've been bashed together & dropped quite a few times but haven't chipped or marked in any way. These figures are definitely built to last and once your child has outgrown the 'playing with' stage they would still look great on a shelf until they're ready to be passed down to the next generation.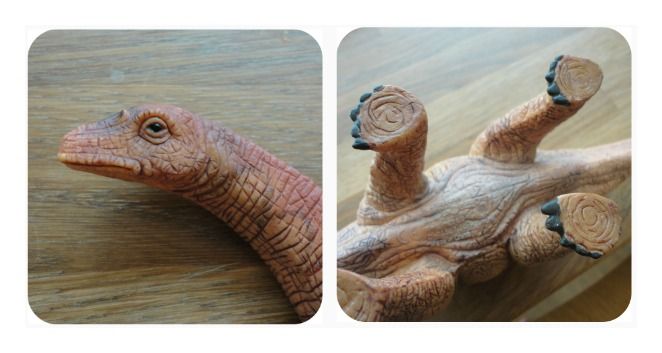 Here's a video of Jack fighting with the dinosaurs and attempting to say their names.
You can see more of the dinosaurs in the new range here. They also do a huge range of farm and wild animals, historical and fantasy figures along with Smurfs.
We were sent these 4 dinosaurs as part of this review.