We were recently sent some sweets from the new Rowntrees range. The new Fruit Bottles are like the old retro Cola Bottles but now come in 5 fruity flavours. They are made from 25% fruit juice and don't contain any artificial colours, flavours or preservatives. They also don't contain any gelatine so as far as I can see are suitable for vegetarians too - they do have some odd ingredients in though, like black carrot, Hibiscus, Nettle and Spinach - just don't tell the kids!
Sam really liked the sweets, as he does with all jelly type sweets. Hanna also gave them the thumbs up and she is a lot more selective with her sweets and doesn't actually like that many. I found them to be really nice too, and very fruity and not too chewy, much nicer than a lot of jelly sweets.
When we received the packs of sweets they arrived in very cute little plastic bottles in a bottle carrier, and have since been used as a game of skittles.
Over on the Rowntrees Facebook page you can play around with their Retro app which lets you view all things Retro through the 'Bottle Goggles'. There are also themed prizes and sweets to be won.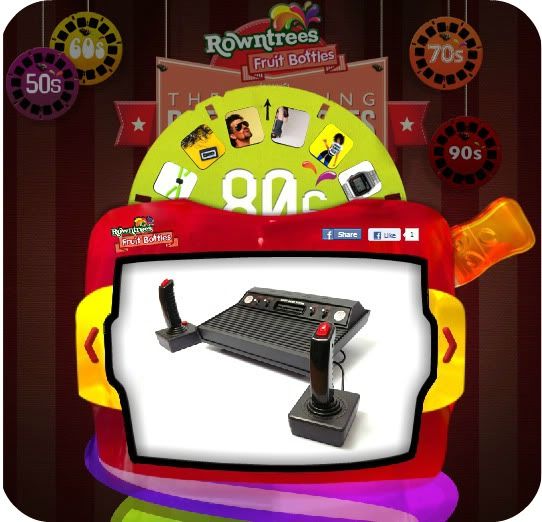 We were sent the sweets for the purpose of this review.