Today I ventured off down to London for a blogging event arranged by Warner Brothers at their offices in Theobald's Road. I travelled with my good blogging travel buddies Wendy and Louise, and Louise's gorgeous little boy Tala - who incidentally has a very good throw and on more than one occasion launched a piece of apple across the carriage at me!
We are very good at making a 2 hour + train journey feel like 20 minutes, although we do suffer from aching jaw syndrome afterwards. We put the World to rights and before we knew it we had arrived in London, and after a quick cab ride arrived at the Warner Bros offices.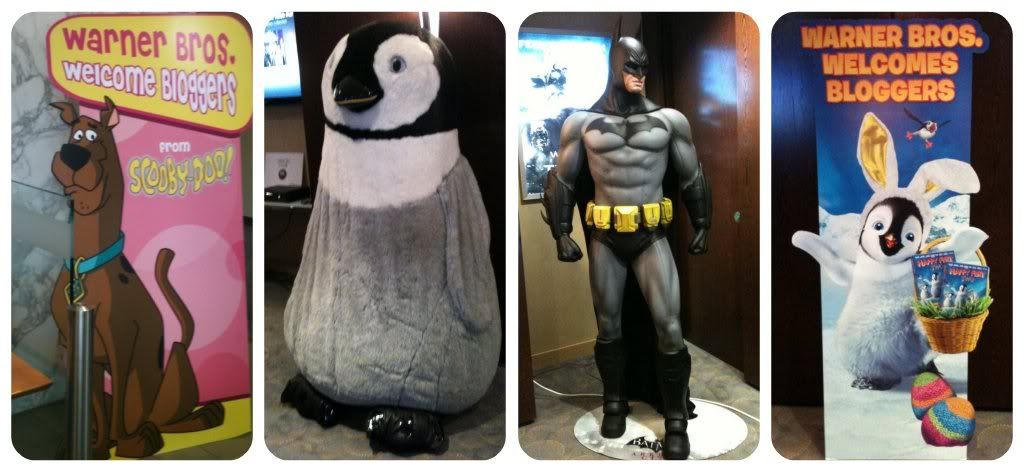 There were various demonstrations going on including Xbox Live, Flixster and Blinkbox among others. We have Xbox Live in this household but don't as yet watch movies on it. They are available to buy through your Xbox or online using Microsoft points. There are also some movies available to watch for free.
Did you know that in specially marked Blu-Ray and DVD's there is a code that you can use to download an UltraViolet digital copy of your movie from Flixster - you can instantly stream it via WiFi and download to your computer and compatible Android, iPhone, iPod touch and iPad devices. I've found the code for my digital copy of Happy Feet 2 inside the box, set up an account with Flixster, entered the code, downloaded the 'Movies by Flixster' app on the ipad and now we can watch Happy Feet 2 on the laptop or ipad via streaming or download it to watch without a wi-fi connection - handy for long car or train journeys!
Today I was also impressed with Blinkbox, explained to us by some very knowledgeable young men. There's no subscription and you can rent or buy movies to watch instantly on your PC, games console, tablet and Smart TV. As well as all the new releases they have a huge library of over 10,000 titles (movies and tv shows) to choose from. Blinkbox is now also part of Tesco, which means that every time you buy a DVD from Tesco, and swipe your Clubcard, you can watch the movie anytime you like as it's then stored digitally in your online Blinkbox video library.