After we were really pleased with the quality of the school uniform that we received for Hanna, Trutex offered to send a pair of shorts for Jack to wear to Preschool with his school polo-shirt and sweatshirt. Unfortunately the weather wasn't great on the two days that he was there last week so he never got to wear them. Today it was lovely and sunny and, although not a Preschool day, we decided to give the shorts a trial.
Jack loved them from the moment he saw them as they are a dark grey just like big brother Sam's school trousers (he was pretty taken with the colourful label too!) They have an elasticated waist at the back and there are no fiddly buttons or zips to deal with, making them easy for little ones going to the toilet. The shorts are made from 65% Polyester and 35% Viscose the same as Hanna's skirt so I know they're going to wash really well just as the skirt has done and hopefully they won't need any ironing either.
Currently Trutex are offering free Spring activity packs to schools and Trutex retailers. The packs have colouring and puzzle activities as well as a yummy cake recipe and more. To get free packs for your school please go to the Trutex website for more information.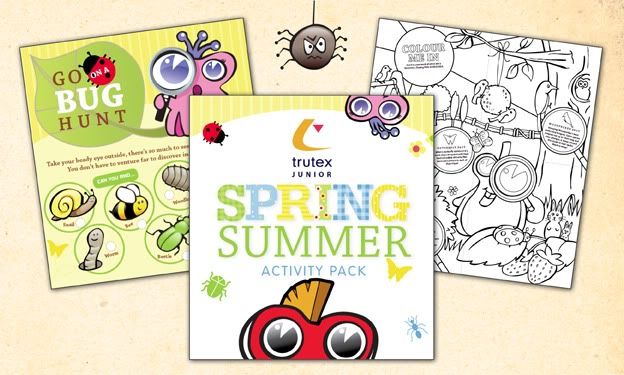 we were sent the shorts for the purpose of this review