When I was told about some 'Free Easter Printables' available online I just assumed they would be some basic colouring sheets featuring the usual bunnies, chicks and eggs.
How wrong I was....
The Easter printables from tinyme are absolutely gorgeous. There are some really cute little Easter cards and gift tags, but what really attracted my attention were the little goody bag labels. You just need to print them onto card, cut them out, fold them and staple them onto a bag of sweets, chocolates or whatever else you fancy - home made cupcakes or biscuits for example. How easy is that!
Just to show you how easy it is I printed some myself onto yellow card (the only colour I have) and made some goody bags up within a few minutes.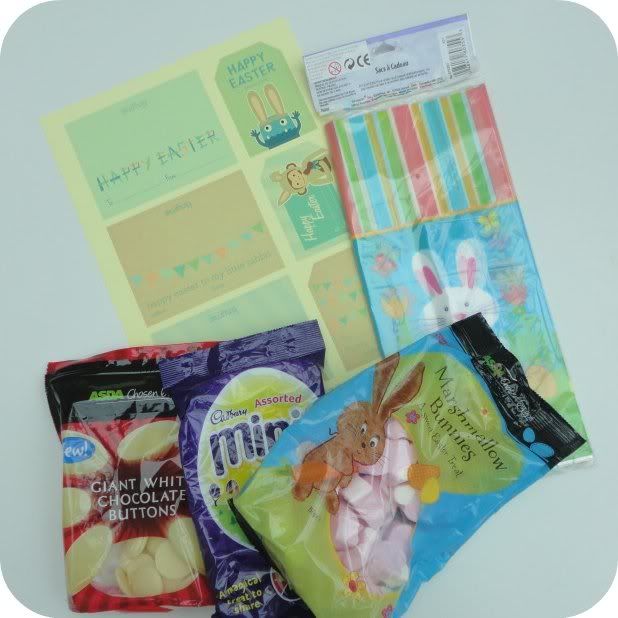 You don't even need special bags for your treats. Although I have some pretty Easter cellophane bags already I also made bags up with sandwich bags and the original packaging - it just makes it a bit more personalised.

You can download the Easter printables here.