When we arrived back from our Easter weekend away a lovely surprise package from Warner Brothers was waiting for us.
A lovely little gift basket with some great movies for the kids...and a bag of mini eggs for Mum!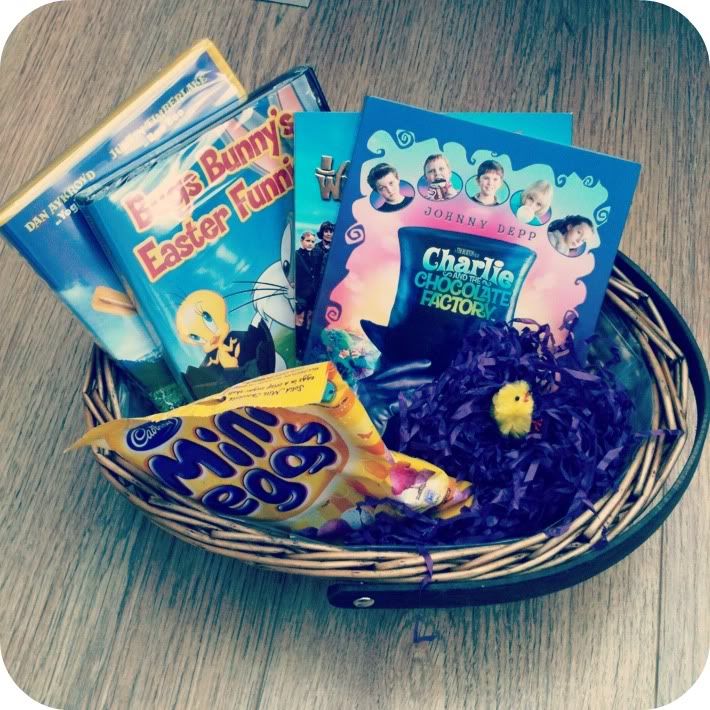 The DVD's included the 1971 Gene Wilder version of Willy Wonka & The Chocolate Factory as well as the newer 2005 Charlie & The Chocolate Factory with Johnny Depp. Hanna chose to watch the Johnny Depp version, although she's seen it before it was some time ago, and really loved it - there was lots of laughter coming from the lounge.
I do personally prefer the original version with the wonderful orange faced Oompa Loompa's, although Gene Wilder as Willy Wonka does give me the creeps slightly. I will be introducing this movie to the kids soon and I'm hoping that they will prefer this version too.
Another thanks to Warner Brothers for keeping us stocked up with DVD's to entertain the kids during the non-stop April showers.