Blue Dragon are currently running an on-pack promotion to collect tokens and claim an oriental bowl and spoon set. They very kindly sent me one of their bowls along with a few products to try out from their range.
I received a jar of Nasi Goreng Rice Bake, some noodles and a Sweet Chilli & Garlic Strir Fry sauce.
I've never seen a rice bake before but it works in the same way that a pasta bake does. You just need to add a small amount of oil, some chicken breast, basmati rice and mix together with the sauce and a some water and bake in the oven for 30 minutes. I did find that the rice was still a bit firm after this time and cooked for an additional 5-10 minutes.
For the stir fry I fried some chicken breast, added mangetout, broccoli and baby sweetcorn and then the sauce. I boiled the noodles for 4 minutes and then added them to the stir fry.
I wasn't able to try the dishes as I'm currently on the Jenny Craig diet but I was assured that it was all lovely.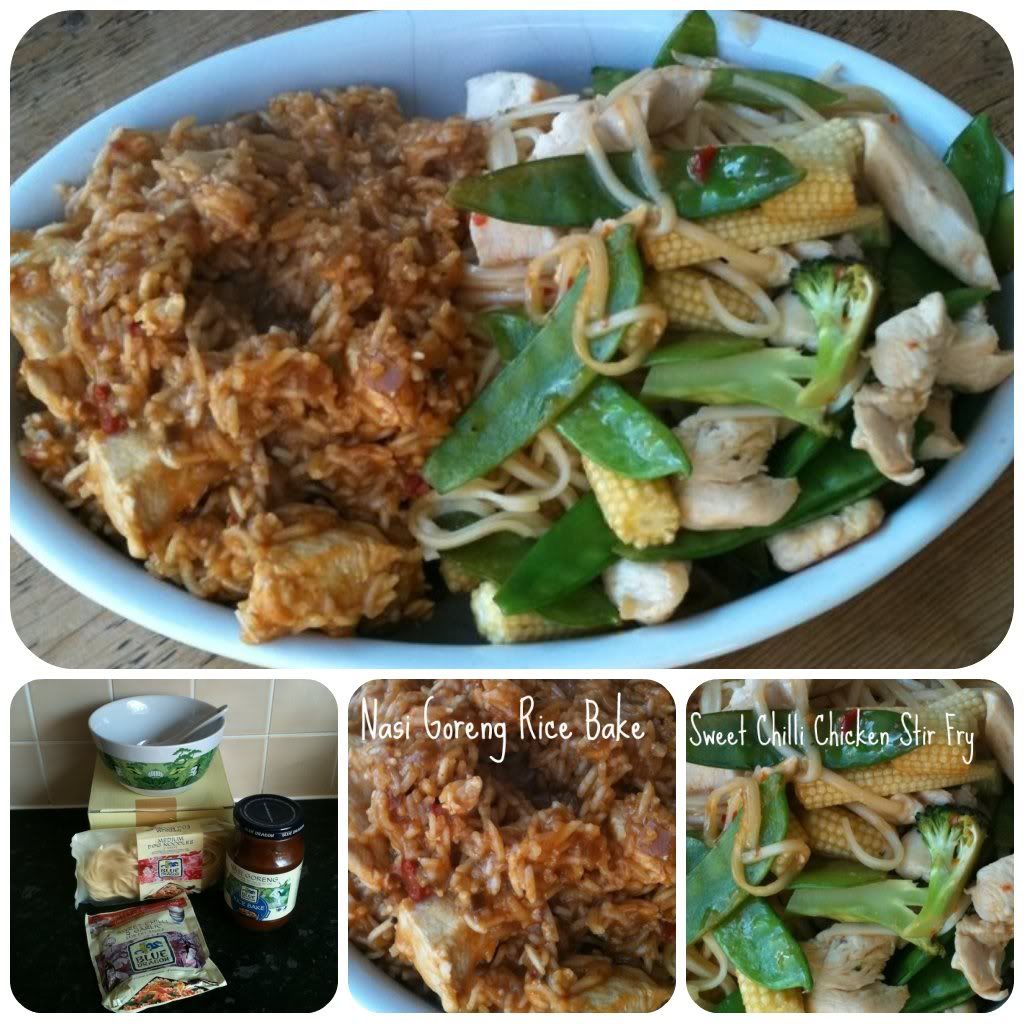 Tokens for the bowl & spoon set can be found on promotional packs of Blue Dragon products - there was one on the chilli & garlic sauce.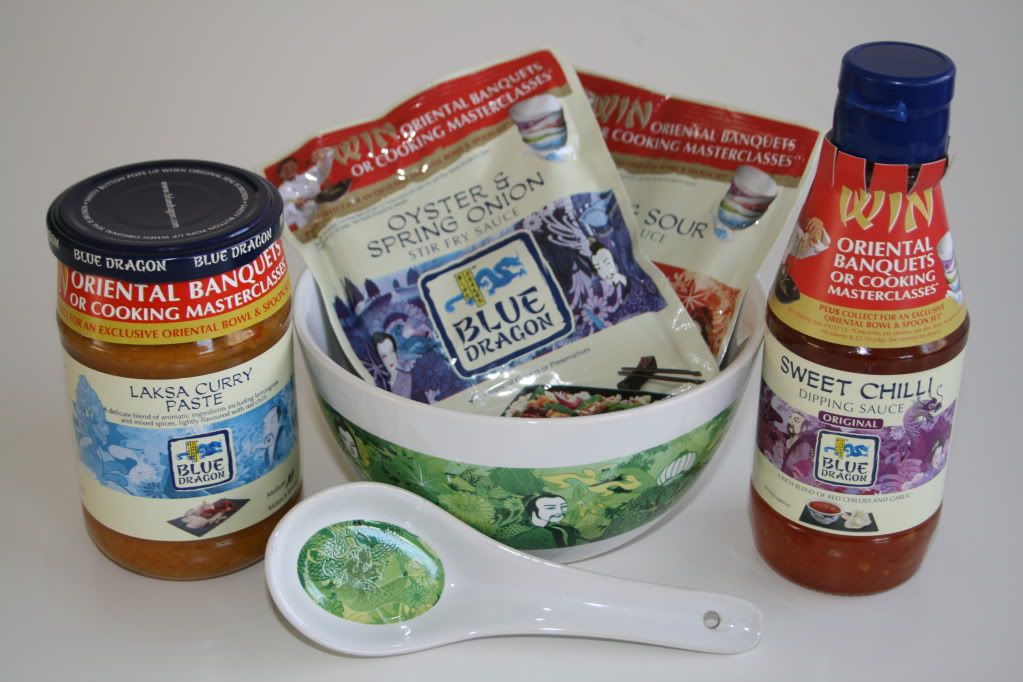 I was sent the bowl & spoon set & products for the purpose of this review