If you've ever had to buy school uniform (or worn it yourself) you've probably heard of the name Trutex. They were established way back in 1865 and have been providing school uniforms for children spanning five generations. They ensure that their uniforms are made to last by using only the best fabrics, cutting fabrics
Trutex work towards the Ethical Trading Initiative, ensuring that employees around the world enjoy excellent working conditions and fair wages, meaning that each time you buy Trutex school uniform you are helping to protect the people around the world that make their uniform.
I was sent some uniform for Hanna in her school colours. She usually wears a cardigan with the school emblem on but the school aren't strict about that.
I was sent a polo shirt, Sweatshirt cardigan and a pleat skirt. I wasn't sure how generous they would be and as Hanna is usually in 10-11 I opted to go for the 11-12 instead of the smaller 9-10. I was really pleased to see that the cardigan, although it has plenty of growing room in it, looks great and fits well, without being too tight around the middle and long in the arms like some cardigans of this style often are. Hanna also commented on how soft it was on the inside too which will be lovely when the colder weather is back again.
Since receiving the uniform it has all been worn and washed a few times and has lived up to my expectations. Buttons are well stitched on and have stayed in place, and the cardigan and skirt have not needed ironing and I think I could have got away with the polo shirt not needing any either but it has had a quick once over.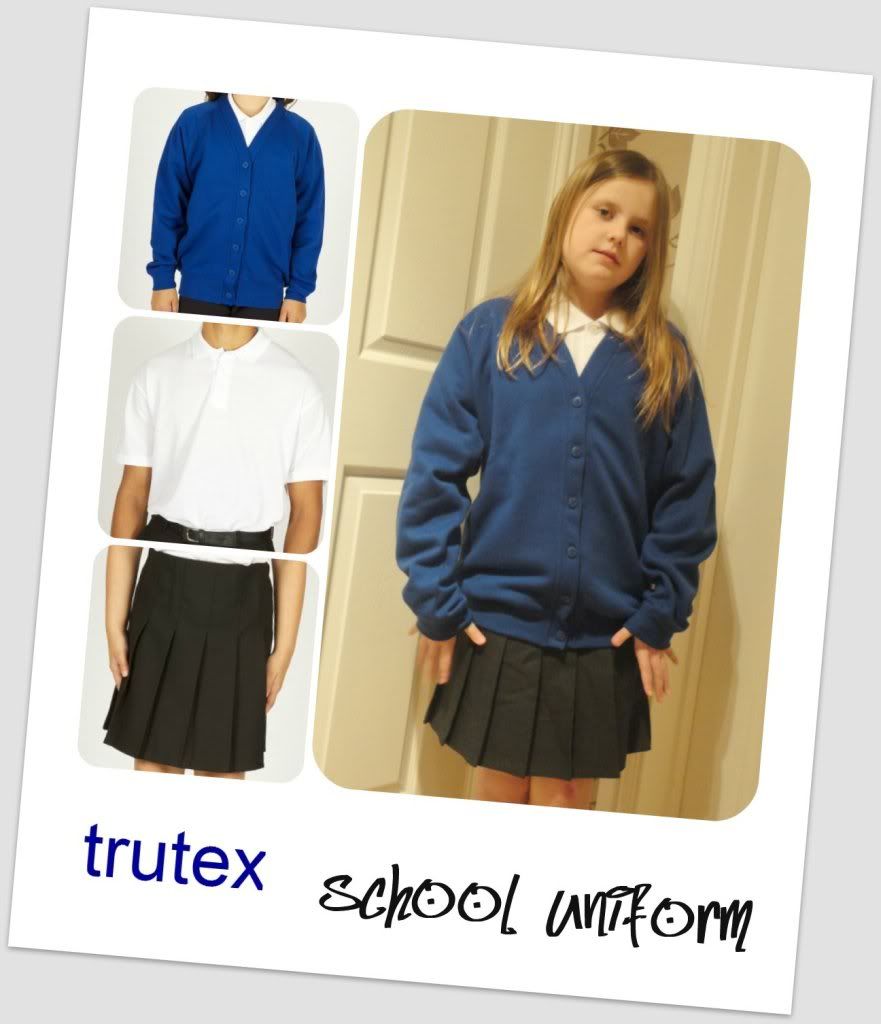 I was provided with the 3pc school uniform for the purpose of this review