I will be the first to admit that we're not great fans of puzzles in this household. We had a cupboard full of puzzles for the kids but they just never seemed to be into them, and I don't really have the patience - if something is going to take too long then I'm not interested. I was however intrigued to see a 3D puzzle when I was asked to review one.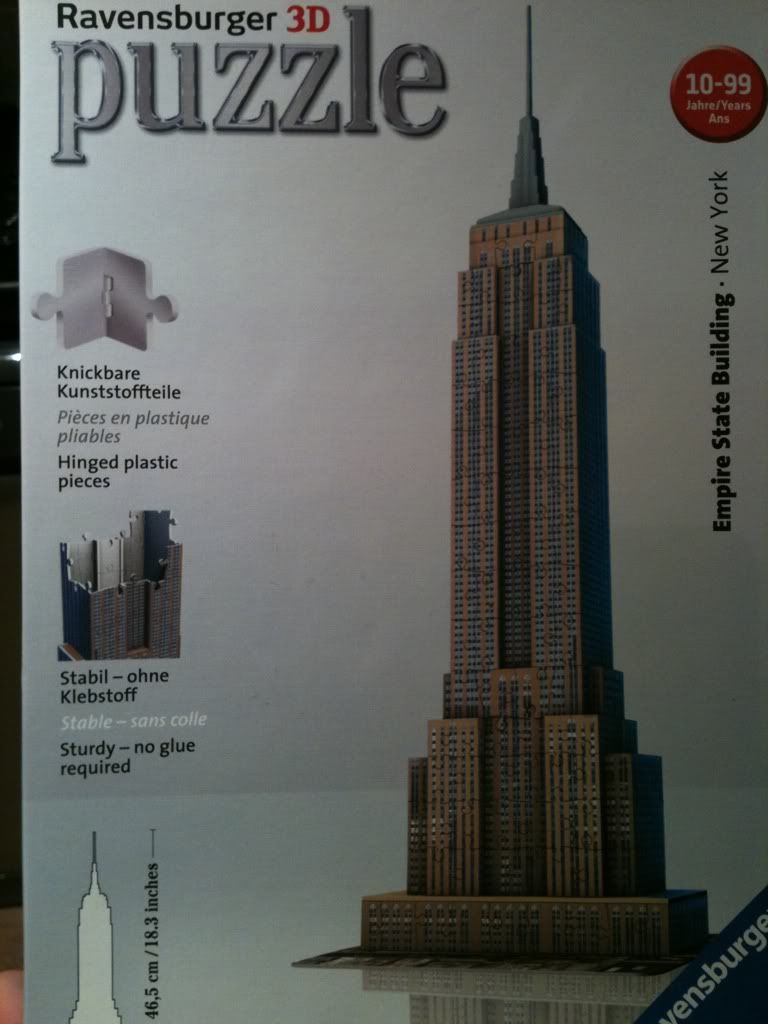 We were sent the 3D Ravensburger Empire State Building and decided that we would have a family building session once Jack was safely tucked up in bed.
I was surprised to see that the pieces were all numbered, as I expected it to be like a regular puzzle, and this pleased me a lot. We may not have patience but we excel in organisation so we sorted all the pieces into groups of 10, lined up in number order ready to be fixed together.
The instructions are very straightforward, telling us the range of numbered pieces that should be fixed together at one time, before a plastic support was inserted. Eleven year old Sam did find it a bit fiddly in places but once a few levels were built soon got the hang of it.
The plastic interlocking pieces are quite sturdy and some of them are hinged to go around corners which gives the building stability. There are 216 pieces in total and the finished building stands 46.5cm high, and we built in around 1.5 hours.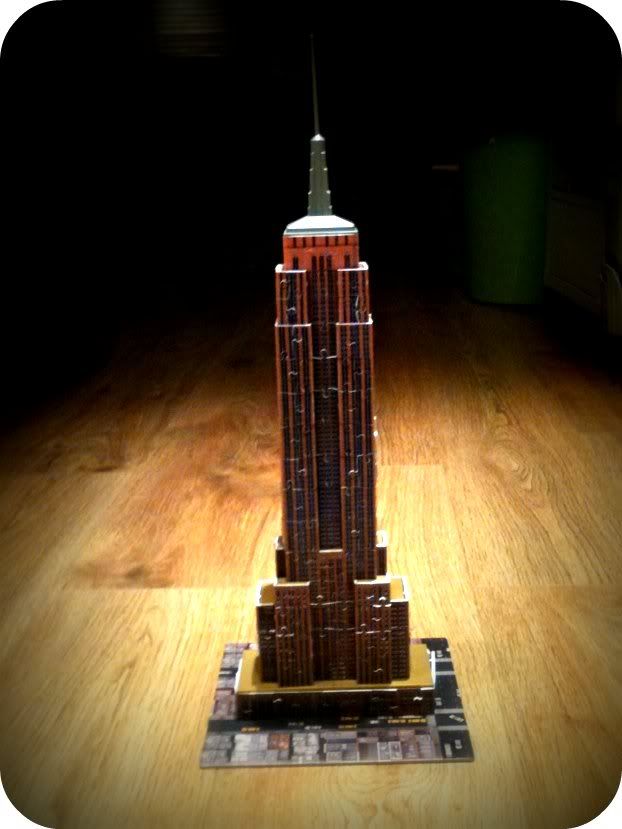 The puzzle is recommended for children aged 10 years and up and retails for around £20 and is also available in The Eiffel Tower, Big Ben and a Lighthouse, with Tower Bridge coming soon.