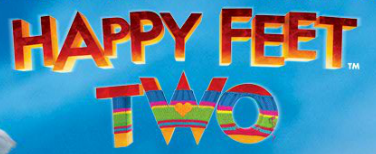 Last week didn't start of great as Hanna suffered a fall during a race at Brownies on Monday night, resulting in some nasty grazes to her face and a broken tooth. She then had a couple of days off school whilst we visited the dentist and tended to her wounds. Eating, drinking and talking was difficult for her and she spent a couple of days looking very sorry for herself, until this arrived :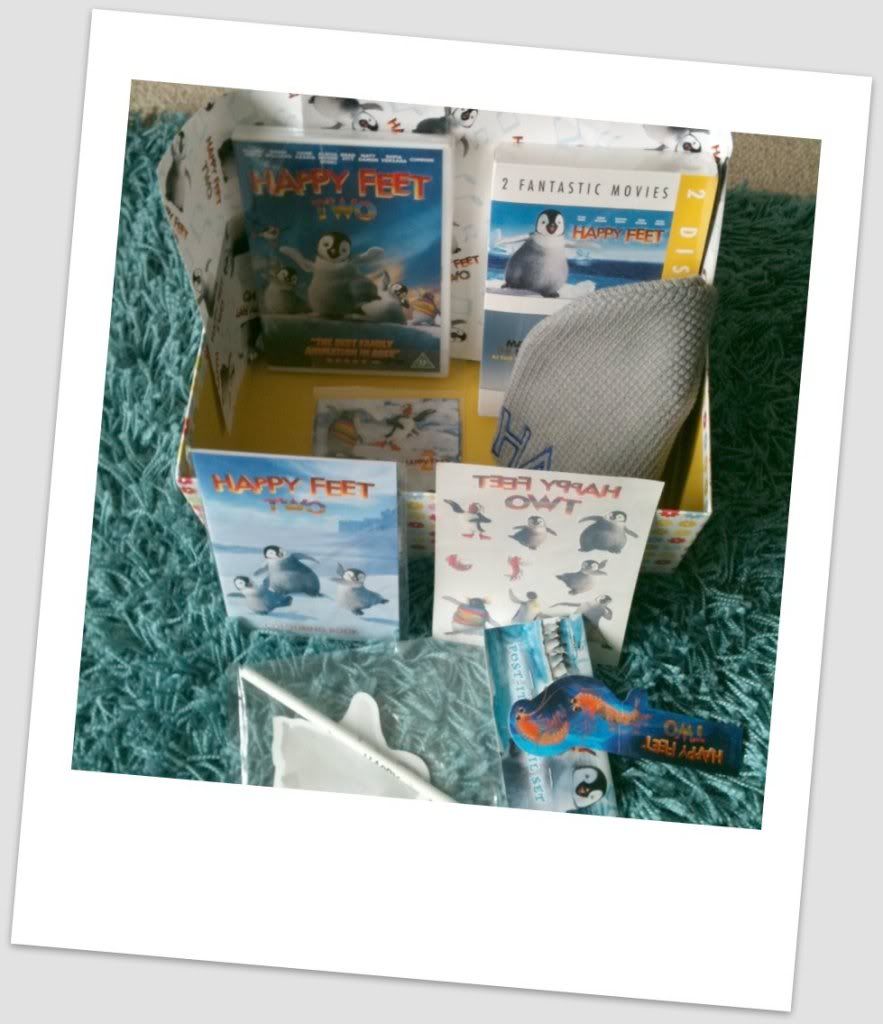 It was a fabulous box filled with lots of Happy Feet goodies, including 2 Disc Box Set of Happy Feet and March of The Penguins as well as the newly released Happy Feet 2.
We saw Happy Feet in the cinema a few years ago and Sam and Hanna loved it so we're now looking forward to watching it with Jack, along with the sequel where the dancing Penguin Mumble returns with his not-so-keen-on-dancing son Erik . We haven't yet seen March of The Penguins but a true-life tale combined with narration from Morgan Freeman has to be good.
Happy Feet 2 from Warner Bros is now available on Blu-Ray, DVD and Download
Hanna was happy to pose for the camera modelling the Happy Feet hat covering up her wounds....and she was smiling inside although it hurt for her to show it on the outside!