Yesterday, in the middle of a busy schedule of swimming lessons, Mother's Day visiting and a Baby Shower we enjoyed a family lunch at the Ember Pub & Dining in Lichfield.
It's a large pub on a busy roundabout on the outskirts of Lichfield, with plenty of parking - parking is 50p for up to 3 hours which is refunded if you're dining in the pub. It's a very clean and tidy pub and although we arrived just before 1pm on a Saturday lunchtime there were lots of vacant tables.
We sat in the restaurant at a table which a member of the bar staff had told us was near to an area with kids games. Jack soon found a box of puzzles to keep him amused and Hanna found a game of Guess Who whist the Husband was ordering the meals and drinks at the bar. We barely had time to start on our game and take a sip from our drinks before our food arrived, in under 10 minutes!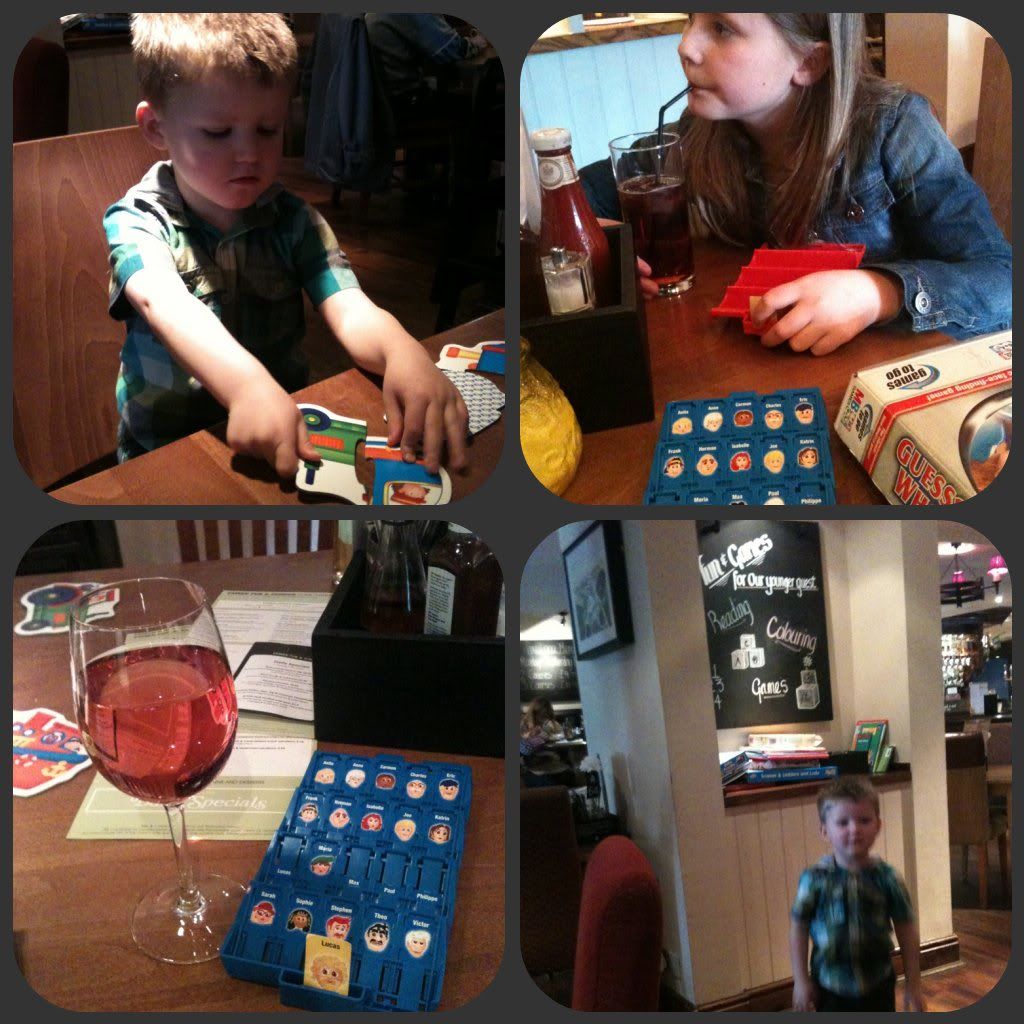 Jack chose Sausage and Mash & Hanna chose Scampi, both from the Younger Guest's menu, whilst the adults had Grilled Chicken, Roast Mushroom & Pepper Salad and a Rump Steak & Caramelised Onion Sandwich from the Light Lunches Menu.
.
The food came out well presented and was really nice, although the steak in the sandwich was a bit gristly in places and the salad was let down by the use of iceberg lettuce which seems to be commonplace in salads in this country...although it was a lot better than many I've tasted.
Ember Pub and Dining have recently introduced Shloer onto their drinks menu and are offering a free bottle with their Shloer Sunday Menu - from £9.95 for 2 courses. We tried a bottle of their red grape, which I have to say is a lovely non-alcoholic alternative to many soft drinks available in pubs and restaurants - perfect if you're driving or pregnant. You can find out more about Shloer and their offers on the Shloer Facebook page.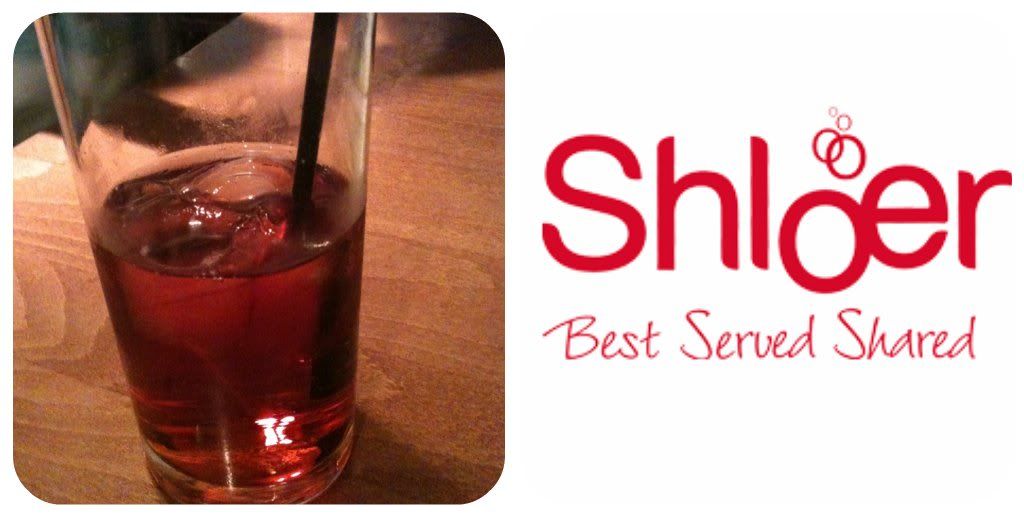 I was provided with a voucher to use towards the cost of a family meal for the purpose of this review.