On Day 4 of the Smarter Starter breakfast challenge it's time for some granola.
I chose to make my own using a BBC Good Food recipe that I found, with a few changes to suit the ingredients that I had to hand.
300g Jumbo Oats
100g Neal's Yard Omega Sprinkle (Pumpkin seeds, sunflower seeds, sesame seeds & linseeds)
4 tbsp Maple Syrup
4 tbsp Honey
2 tbsp Vegetable Oil
1 tsp Vanilla Extract
30g dried Cranberries
25g dried Goji Berries
40g Sultanas
Toss the Oats & seeds in the maple syrup, honey & vegetable oil , spread out on 2 baking sheets and bake in a 150 degree (C) oven for 15 minutes

Mix in the berries & sultanas & bake for an additional 10-15 minutes

Allow to cool & store in an airtight container
I've stored it in a glass jar ready to be eaten at a moments notice.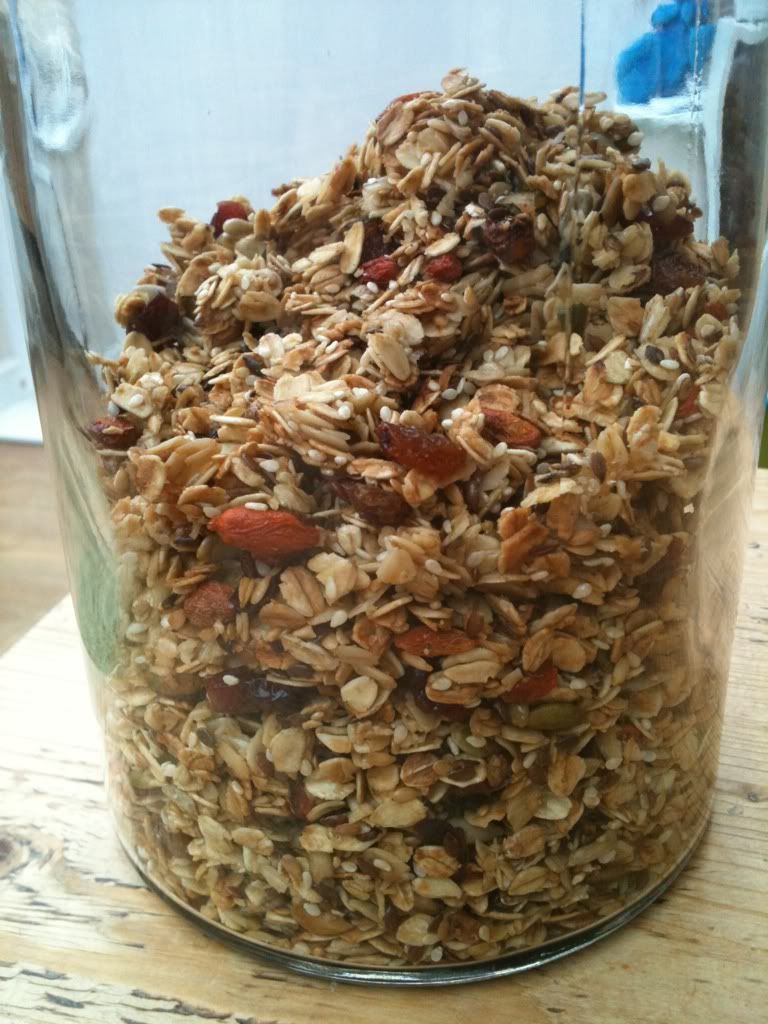 I had mine with some Greek yoghurt and a few Blueberries.