Yesterday I found out that this blog was on the nominations list for a BiB award. At first I thought this was a list of all the blogs that had been nominated, which is great to think that someone thinks my blog is good enough to nominate me at all. Then I realised that this was a shortlist, meaning that quite possibly more than one person had nominated me.....and maybe even a few! I was absolutely gobsmacked, to say the least, to be among the 20 blogs in the 'Tasty' category, alongside some amazing foodie blogs that I read regularly.
I know I won't win, the blogs that I'm up against are just so good, but I am more than happy to get this far. Just one year ago I would never have thought I would get this close to winning an award..... I even get a badge to put on my blog....and only 19 other blogs can display that same one...that's amazing in itself!
I would like to take this opportunity to thank that kind person everyone that nominated me. I hate to beg for votes but now that I've got this far I would hate not to get any votes at all.....so I'm begging everyone that is reading this to please

VOTE JESSIES CRAZY KITCHEN.
I have no shame, I need your votes and I'm even prepared to throw in some cake to everyone that votes for me *. Please, please, please, please...........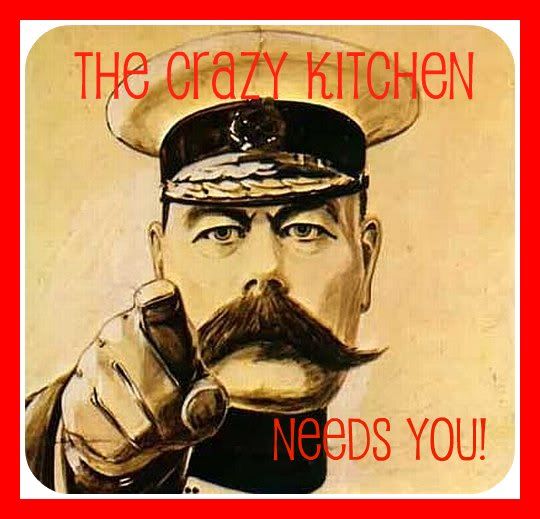 To vote for me you just need to click here or on the BiBs badge above and register your votes....and just to remind you I'm number 11 in the TASTY category - Jessies Crazy Kitchen.
*If I win