Xia Xia is a new cute collection of collectible Hermit Crabs which like to scurry around carrying their tiny friends on their backs and hang out in Confetti Cottage.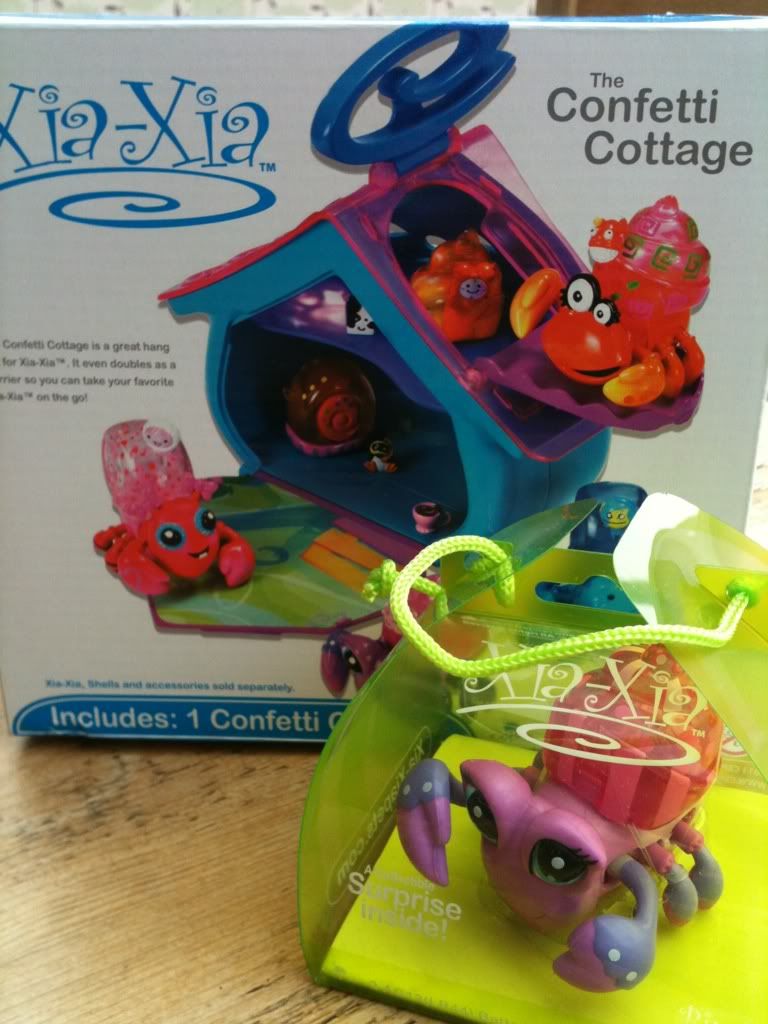 Each crab comes with a detachable shell containing a tiny collectable friend. There are four Xia Xia in the initial collection with eight additional shells and friends to collect, each one being interchangeable.
The battery operated Xia Xia are activated by a tap on the claw making them run around for 3-5 seconds. To make them run for longer just press and hold the claw for 1 second. The claws work as a bumper sensor and the pet will back up when it meets an obstacle.
Confetti cottage is a cute brightly coloured house where your collection of Xia Xia pets can be stored and carried around.
The toys are recommended for children age 4+ and, although aimed at girls, I think will be a hit with little boys too - Jack loves small toys like this and he's kept busy for ages chatting to his new pets, and nine year old Hanna really enjoys this kind of toy too.
Confetti Cottage and the Xia Xia pets retail around £9.99 each and the additional shells (with pet) retail around £4.99 each.