I mentioned in an earlier post that I would probably be spending Valentines night on my own whilst my husband plays Pool for the local pub team, which would mean that I get to snuggle up on my own under my new Love Rug slanket.
I now have even more of a reason for waving my husband off at the door, because on Saturday this arrived for me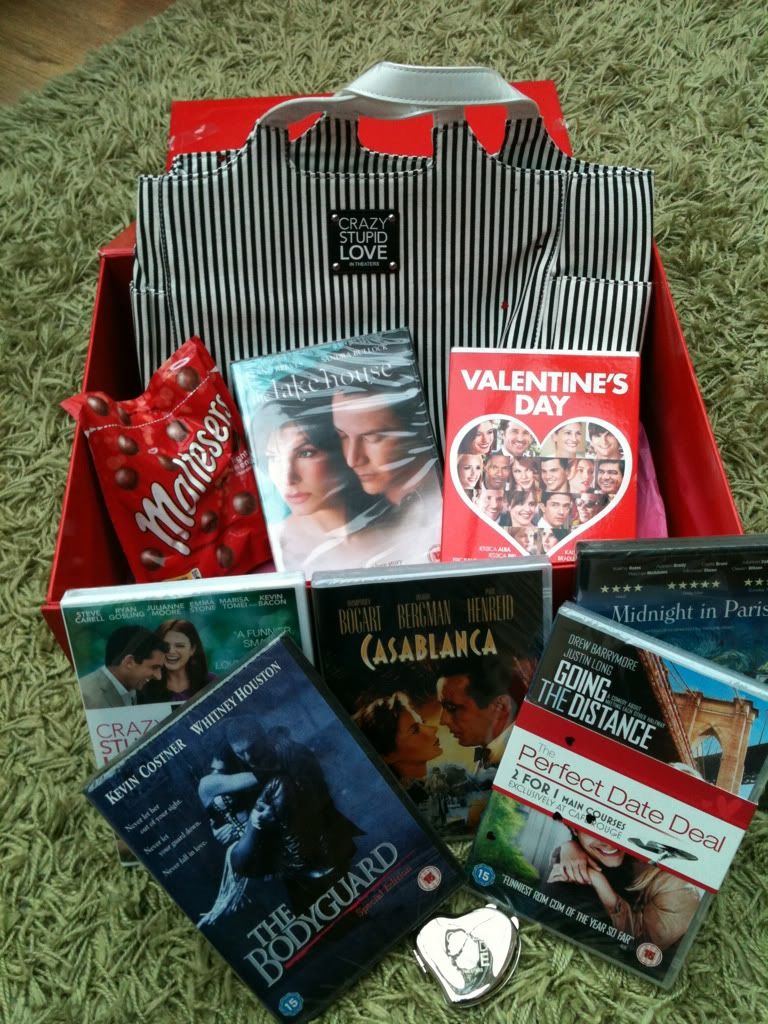 A big red box sprinkled with red heart confetti filled with a bag, compact mirror, Maltesers and the following DVD's:
♥
Casablanca – 70
th
Anniversary
All perfect for a romantic (or possibly not?) night in. I'm certainly going to be busy for the next few nights...no time for any romance now!