I have to admit I like to make a good snow angel....if you don't know what a snow angel is then the Wikipedia definition is :
A snow angel is a human-made depression formed in an area of snow in the shape of an angel. Making snow angels is a common childhood game.
Ah, well you see I never made them in childhood, I had never heard of them then....but since I now know what they are I've been making up for it....in fact I am reknown for making snow angels where I live...in particular on a weekend after hours.......
Tonight I was very busy and snow angeled a large number of gardens on my route home.....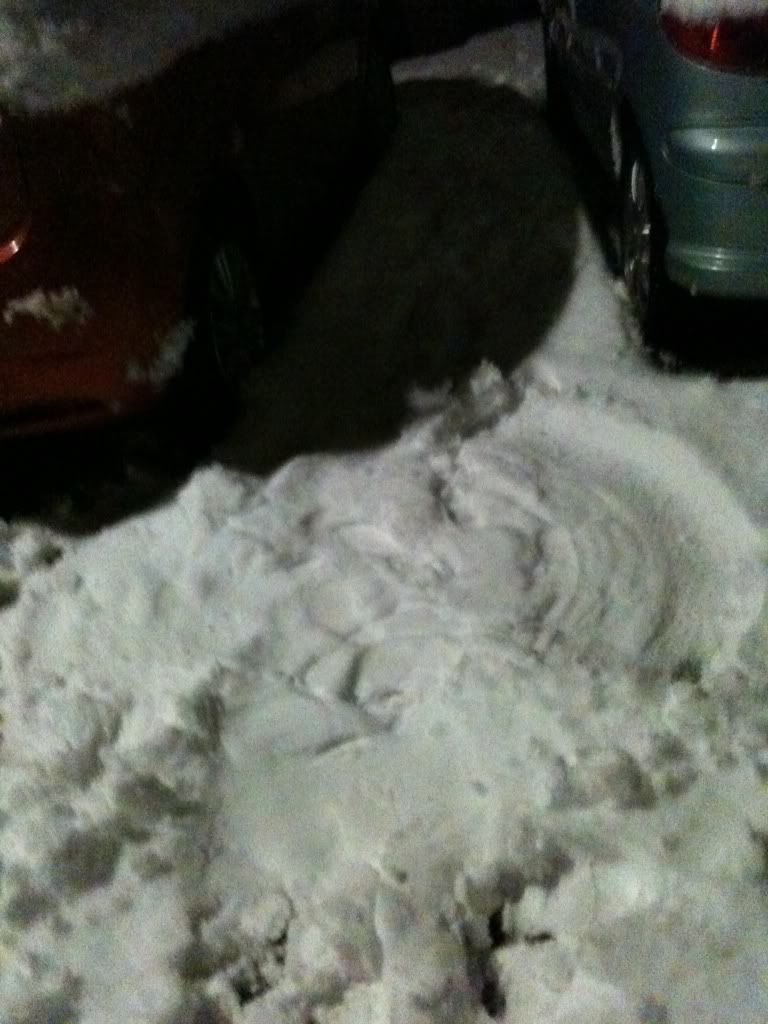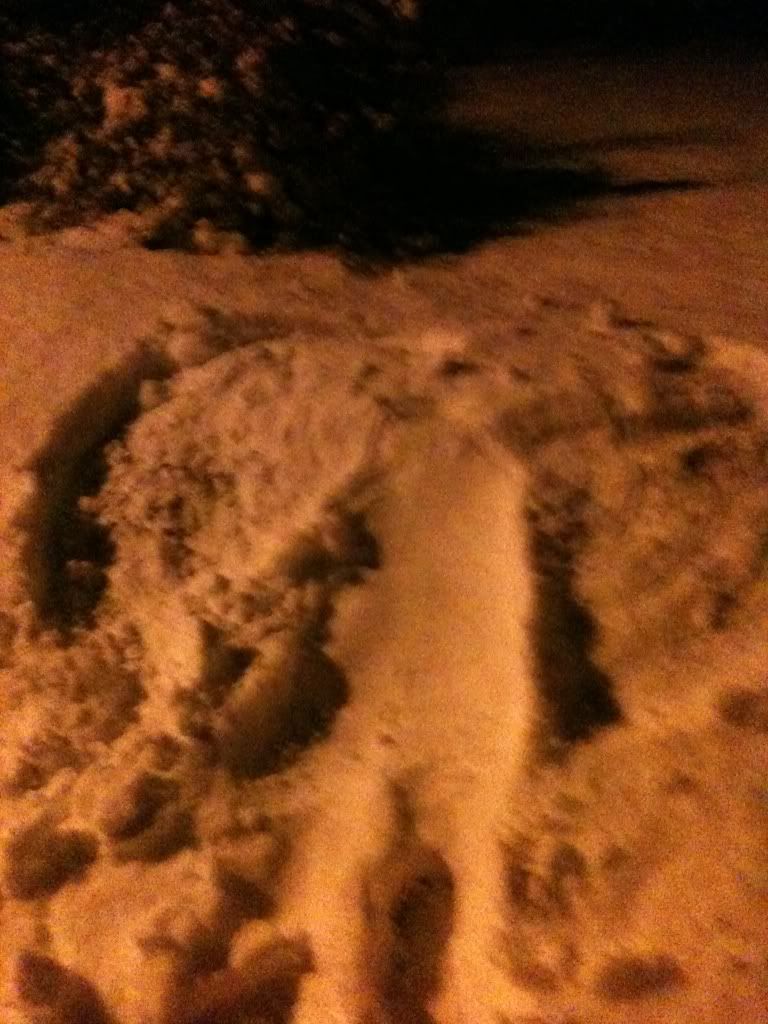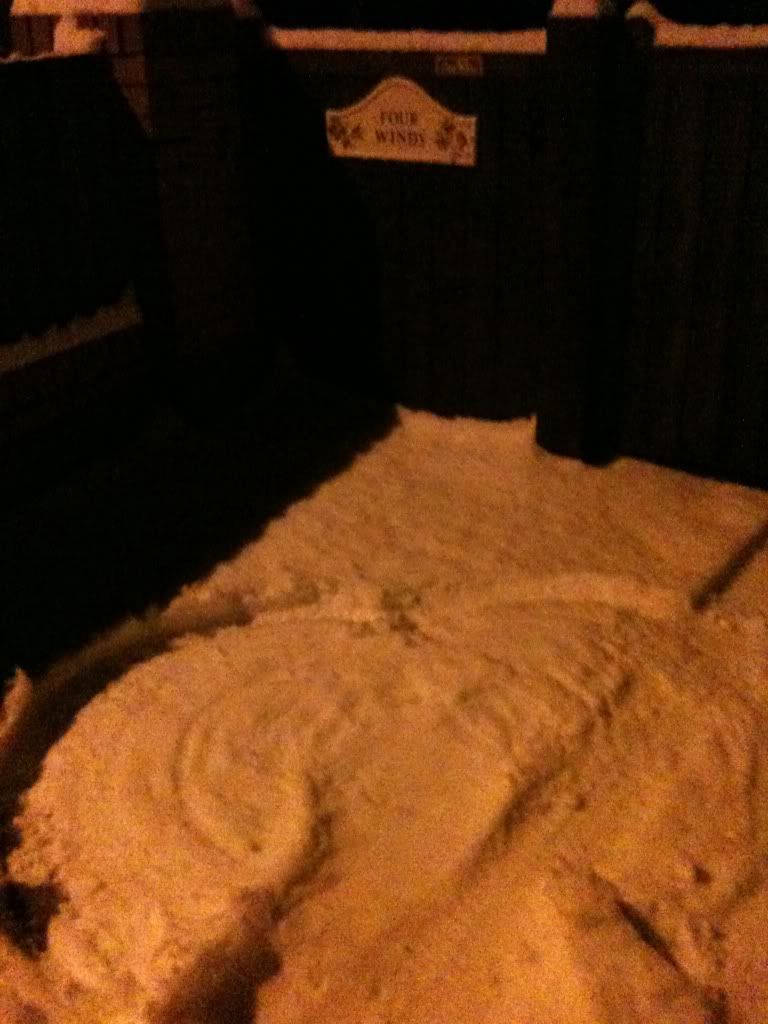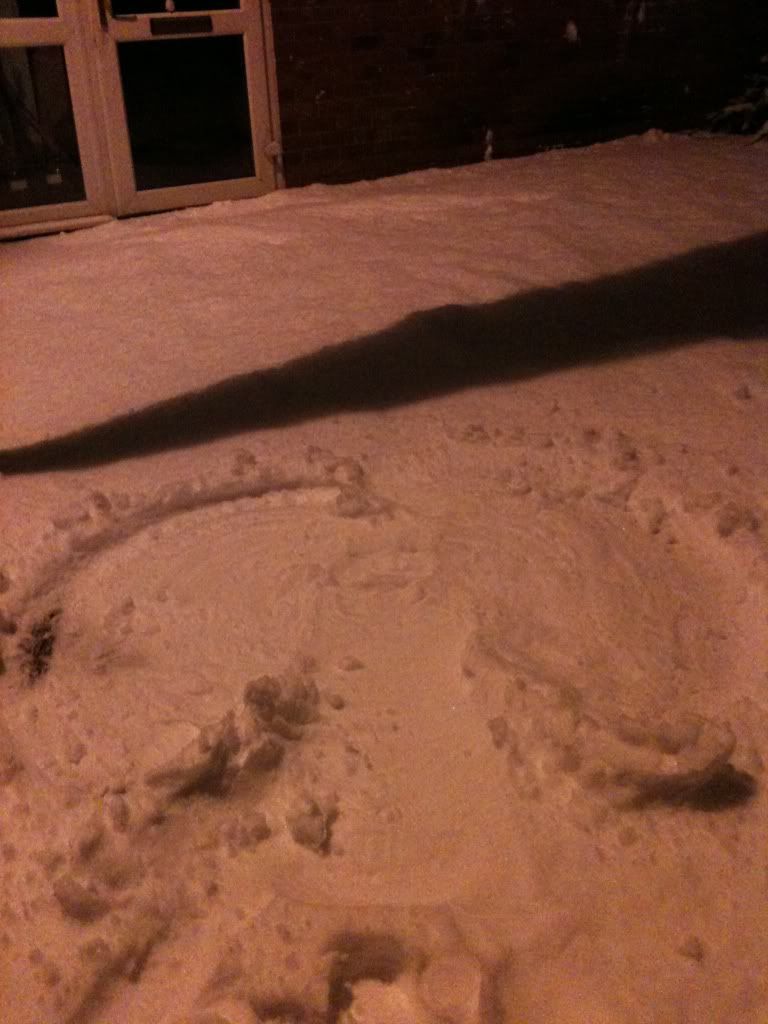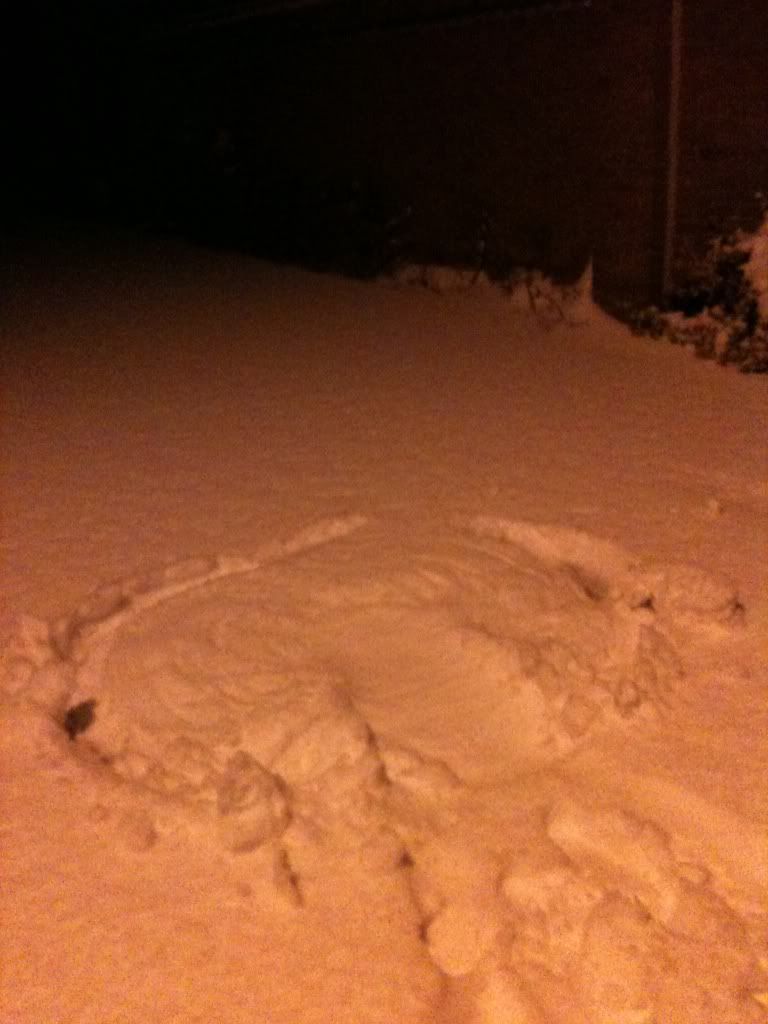 I feel like Banksy in a way...leaving my mark on the world....