I've seen Melissa & Doug toys and heard good things about them, but we've never had any ourselves, although we have had their stickers and they've gone down well.
We have been sent the Melissa & Doug High Sea Symphony set by VUP Baby to play with; a set of easy to grasp wooden musical instruments for little ones aged 18 months and over.
Jack likes to make a lot of noise and he certainly did with this...even trapping a couple of fingers didn't stop him !
In the set there's a 'Soft Shell' bell, a 'Tentacle' tambourine, 'Double Clam' clacker and 'Sea Horse' shaker all painted in bright colours with smiley faces. All the pieces in the set seem very well made and survived a lot of bashing from Jack, although some of the paintwork has become a little chipped now.
The High Sea Symphony set is usually priced at £19.49 but is currently on offer for £15.99, and would make a lovely gift.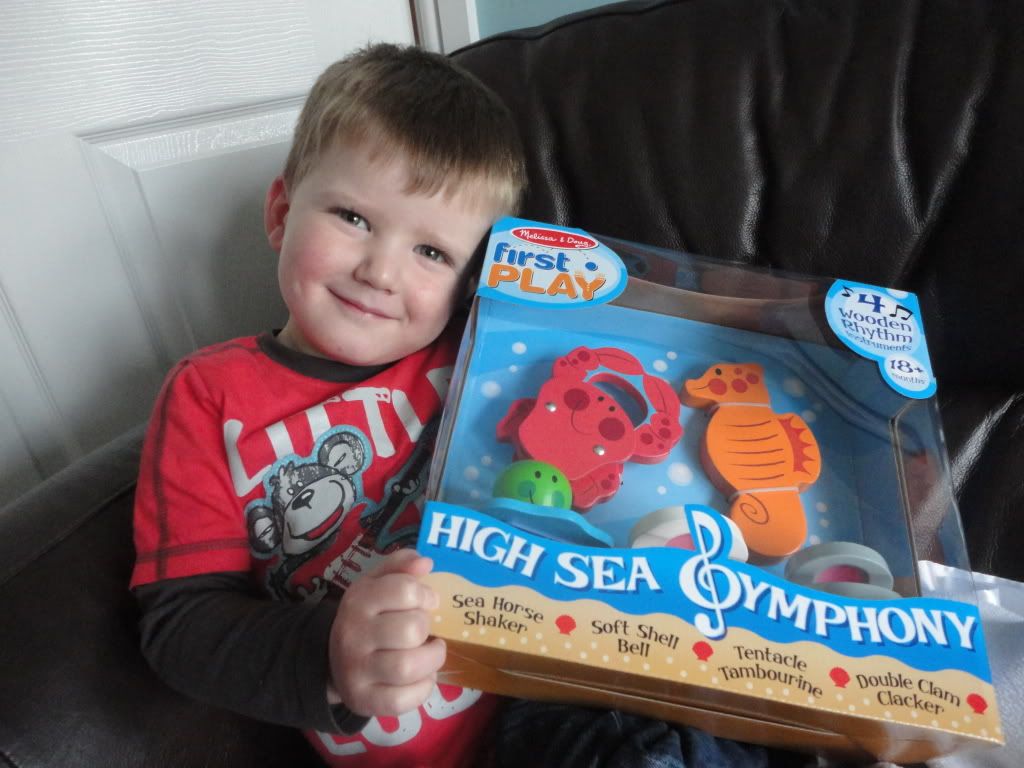 VUP baby have a large range of Melissa and Doug toys as well as other good quality non toxic baby and toddler products from around the World.