A while ago we were invited to a screening of the newly released Journey 2, but as it was on a week day during term time all the kids would be at school so I had to turn it down. The kind people at Warner Bros then sent us a voucher so that we would be able to watch it at a cinema near to us instead. We were hoping the voucher would arrive for last weekend but unfortunately didn't arrive until Monday so myself and four 9-11 year olds got to see the film today.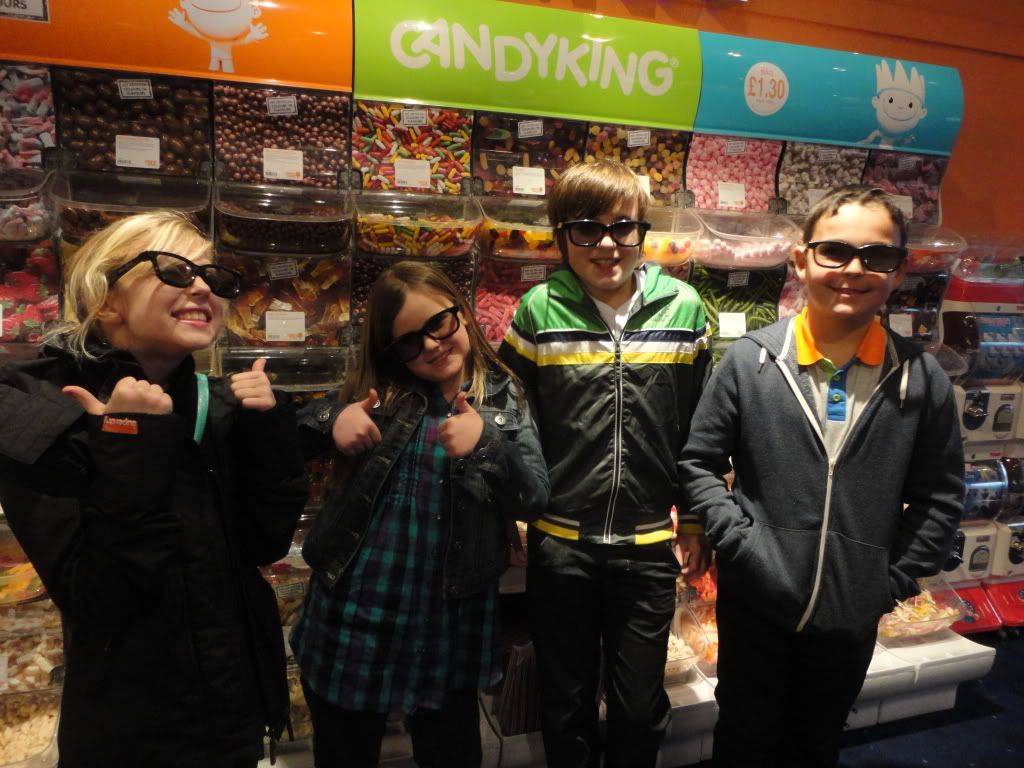 Journey 2 is the follow up to the 2008 movie 'Journey to the Centre of the Earth', which none of us had seen but hoped that it wouldn't matter. The film starts when 17 year old Sean (Josh Hutcherson,also in the earlier movie) receives a coded signal from an island that he traced to the South Pacific. He sets out with his step-father along with a hilariously funny helicopter pilot and the pilots daughter on a quest to rescue the inhabitant of the island, Sean's Greandfather (Michael Caine) who had been on a mission to track down Jules Verne's Lost Island.
There are some great 3D scenes in the movie, making the kids jump as well as trying to grab 'floating' objects. There was one particular moment when a spear was thrown and we all jumped! We were all gripped right from the start and there were moments of laughter all the way through, as well as giant bees and lizards, miniature elephants and goo to keep the attention of us all.
We all really enjoyed this movie and the kids gave it a collective 37 out of 40 and having not watched the first one didn't seem to matter at all. In fact I liked it so much I have now bought Journey to the Centre of the Earth on DVD to watch in the holidays.
The movie is a PG and lasts for 92 minutes, you can watch the trailer here :
If you do decide to go and watch this I would definitely recommend the 3D version as it really adds to the enjoyment.
I was sent a voucher to enable us to watch this movie in 3D.