The final week on the Davina and NEXT challenge is here and to be honest it's not been a great week for exercise. It's half term, the kids are off and I've spent most of my days supplying them with food and entertainment but not forgetting afternoons spent being kept on my toes on 'poo watch', so needless to say Davina and her DVD have taken a back seat. There was no Zumba this week either due to the school holidays so the extent of my exercise has been pounding the streets of London on a day trip with the kids.
Next week, however, I intend to get back into the swing of things as it's now less than 3 months until my girls weekend away so I really need to step it up a gear.
NEXT have been a great support throughout this challenge and I thank them for not only sending me the Davina sportswear to trial but also for this support and giving me the opportunity to get back into fitness, I wouldn't have starting going to Zumba without this challenge.
The clothing that I've been sent has been great, the trainers are the most comfortable pair that I've even owned and would definitely recommend them to anyone, especially if you're trying to get fit for the first time, or getting back into it after a break as there are so many trainers out there it's hard to know which ones are good and which ones aren't. The capris are comfortable and stretchy but also supportive and are great for going to the gym or running as there's a handy little pocket at the back for a phone or ipod. They also work well under jeans to keep you warm out in the snow! I've worn the long line hoody for exercise and also for lounging around and going on the school run. Both this and the capris have washed really well and haven't bobbled at all and still look as good as the day I received them.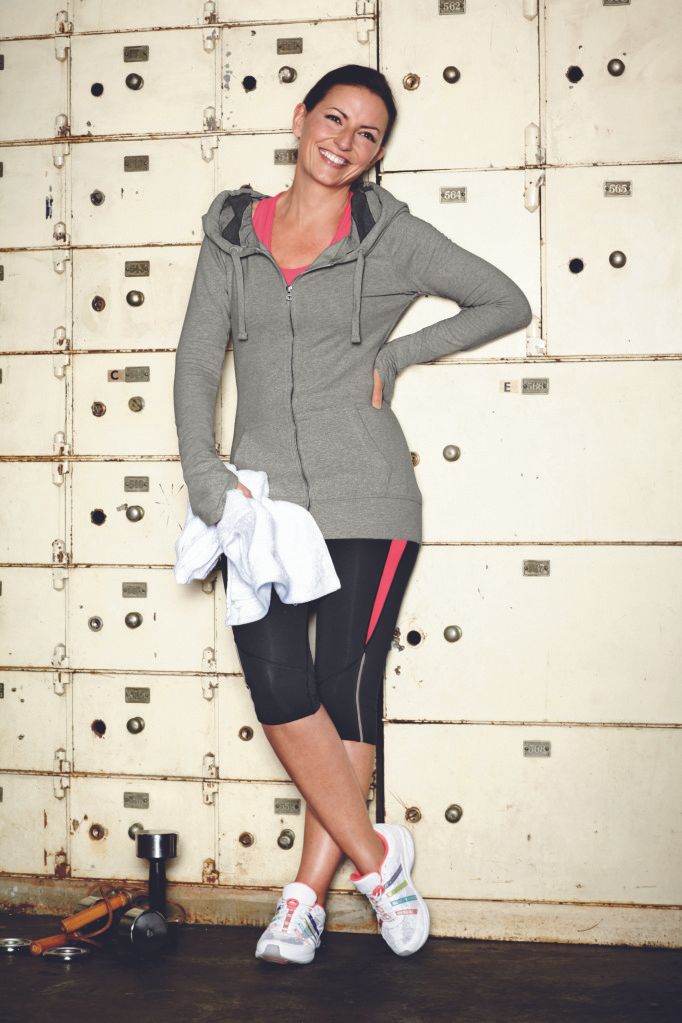 I have been sent the trainers, the capris, the hoody & Davina DVD for the purpose of this challenge.