Jack loves playing football and he especially loves to go and watch his big brother playing a match at the weekend. Many of the games have been cancelled recently due to frozen or waterlogged pitches but hopefully, now the weather is picking up, there will be a match every week.
This weekend was the first leg in a semi-final cup match so we all went to cheer Sam on.
Jack spent most of the game with a football on the end of his foot, dribbling it around, kicking it to Mummy or Daddy and shooting at the 'goal'....he then collapsed in the chair for a well deserved rest.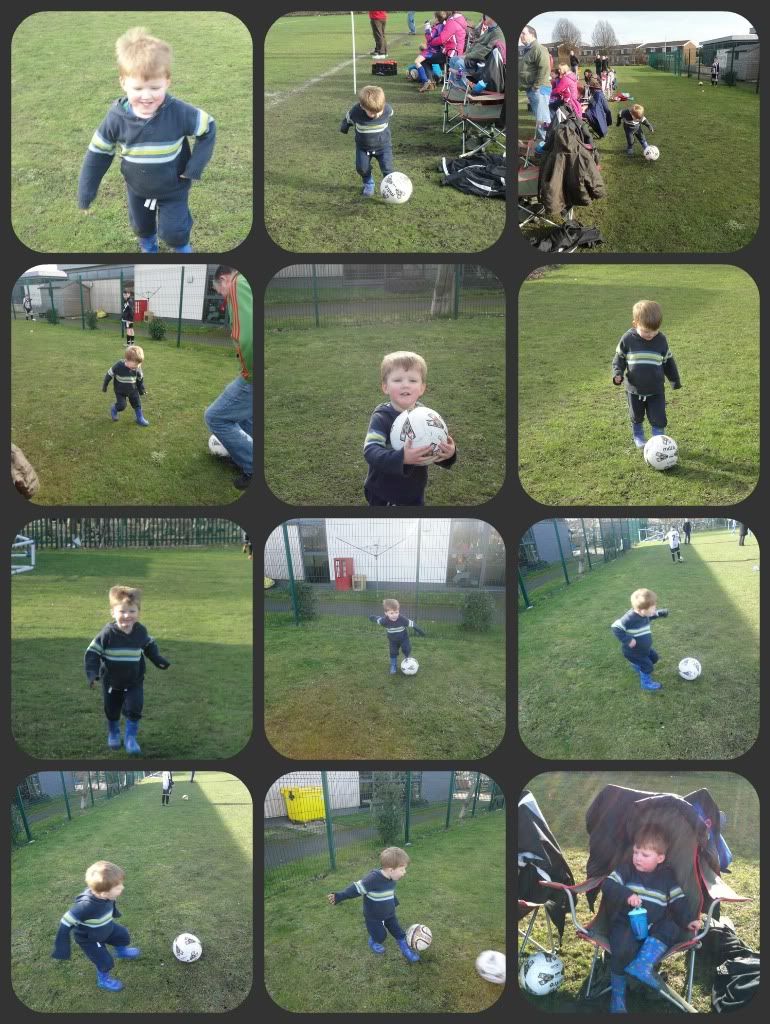 It was great to get out in the sunshine and get some fresh air....I have a feeling that Spring is just around the corner.
I am linking this up to Coombe Mill's Country Kids