For this week I have chosen the photo myself, but I suspect Hanna would have chosen the same one as she thought it was really funny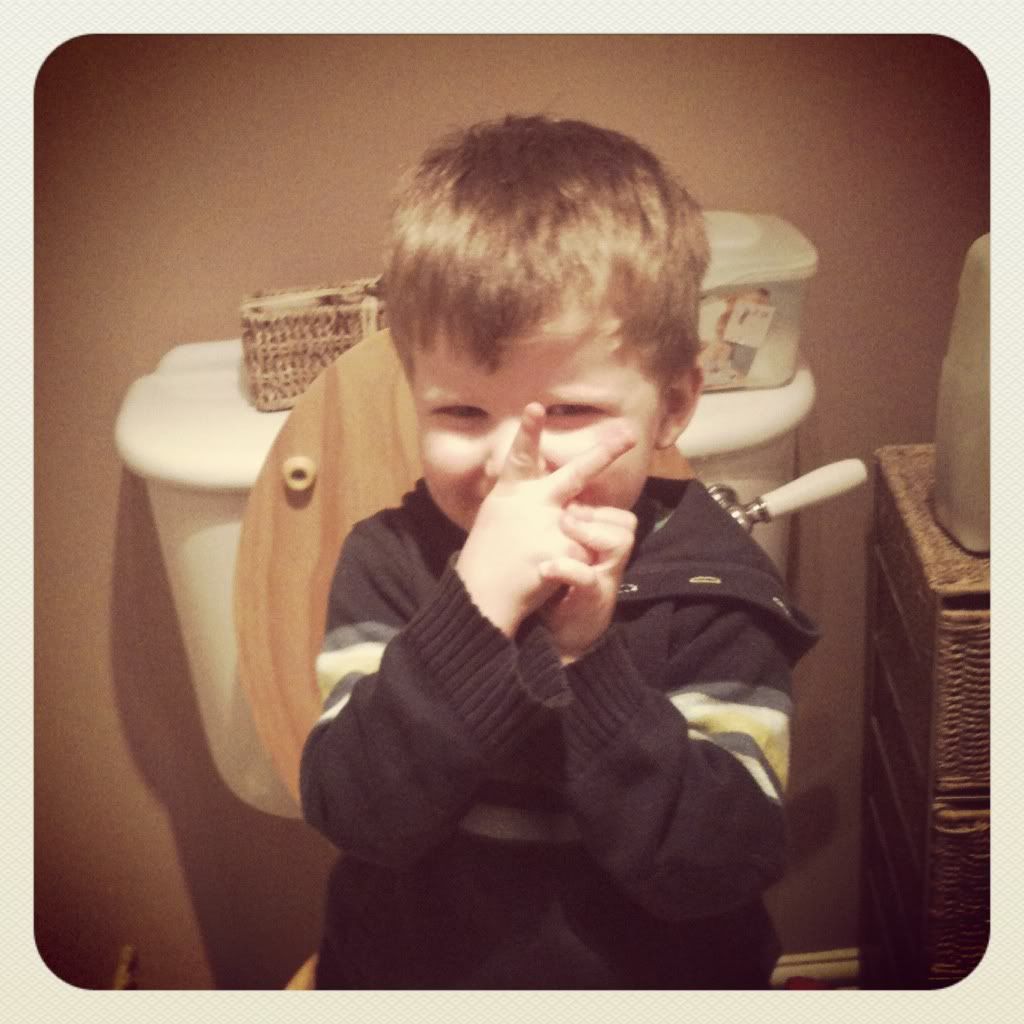 This photo was taken yesterday on one of the very few occasions that Jack had asked to go to the toilet.
The conversation surrounding the event went something like this :
Daddy : Have you done a poo?
Jack : Yes I've done two poo's
Hanna : Mum, Mum Jack's swearing - he's sticking his fingers up
Me : *grabs camera* How many poo's have you done Jack?
Jack : Two poo's *holds fingers up*
Me : *snap*