Winners :

Boo Roo and Tigger Too
Jane Brown
Hannah Bartram
Lorraine Cooper
Tamalyn Roberts
Remember Barry Scott from the Cillit Bang 'Grime & Lime' and 'Stain & Drain' ads? with his famous line "Bang and the dirt is gone"......
Well he's back...
This time with the new All in 1 Dish & Surface cleaner
I tried it out on one of my baking dishes that had been used for an oven baked pasta dish and it was pretty baked on....
My husband ,who normally does the washing up, would leave this until last, giving it a good soak, but I spared him this time and washed it myself. Giving it a good squirt of the Cillit Bang and some hot water and using a normal dishcloth, without soaking or scrubbing, just some firm rubbing, it came up gleaming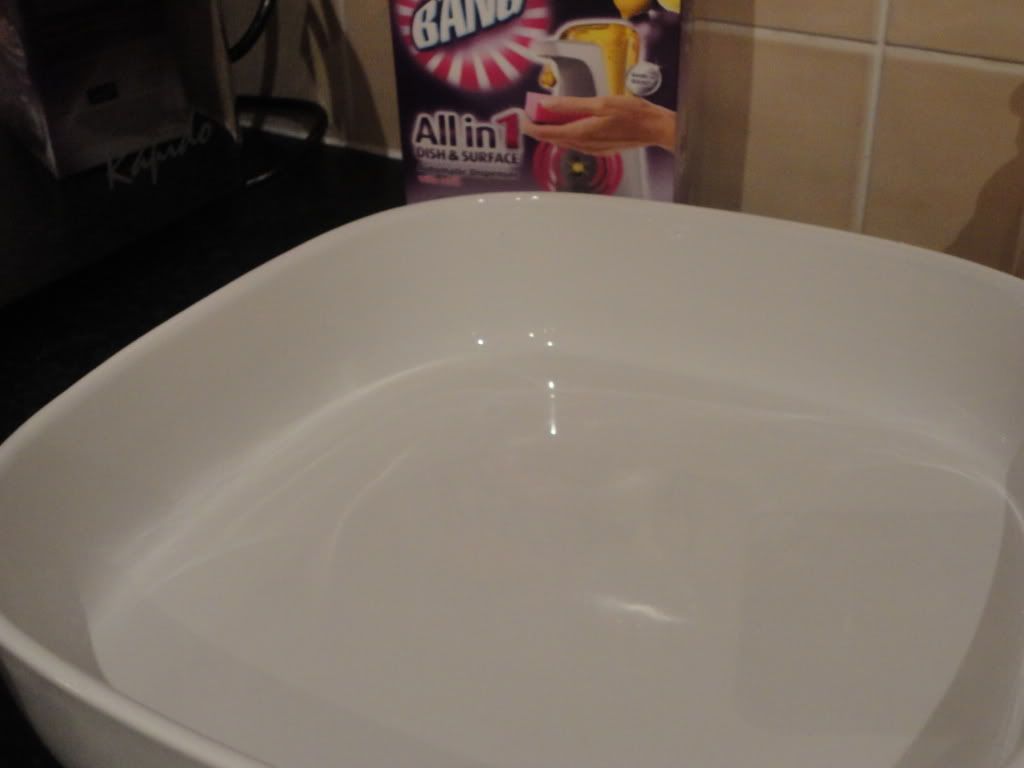 Not only can you use it on dishes but also on surfaces such as cooker tops, work tops & tiles. It comes in a handy automatic dispenser with a sensor that dispenses a measured dose when you put your sponge or dishcloth underneath.
You can read more about it on the Cillit Bang Facebook page where you can buy the starter it with a lemon refill for £9.99 as well as special offer refill packs (3 refills) for £7.99.
I have 5 of these dispensers (with refill) to give away here - to be in with a chance of winning one just follow the instructions in the Rafflecopter form below.