Yesterday myself and a friend took the kids to London for the day. I left Jack at Nanny's as I knew that he'd enjoy a trip up town on the bus with Nanny and Pop Pop a lot more than an afternoon being dragged around London.
We had decided previously to visit Madame Tussauds and managed to get three tickets with my Tesco Clubcard vouchers, a saving of over £80 (on the day price). The tickets were ordered on a Sunday and arrived the following Friday, and being in possession of tickets also meant that we got to skip the hour long queue to get in - not something that you want to have to do with kids that have already sat on a train for nearly two hours.
Tussauds was a great experience with the kids and we got to look at all the waxwork models of famous people...some of them were an amazing likeness...others not so.
My Mum wasn't convinced that it was Prince Harry on the right, she just thought it was a random man having his photo taken!
Even though it was half term and very busy there wasn't any hanging around waiting or difficulty getting to see any particular area, except for being a bit of a queue to have a photo taken with Captain Jack Sparrow, which our kids weren't bothered about.
Another family photo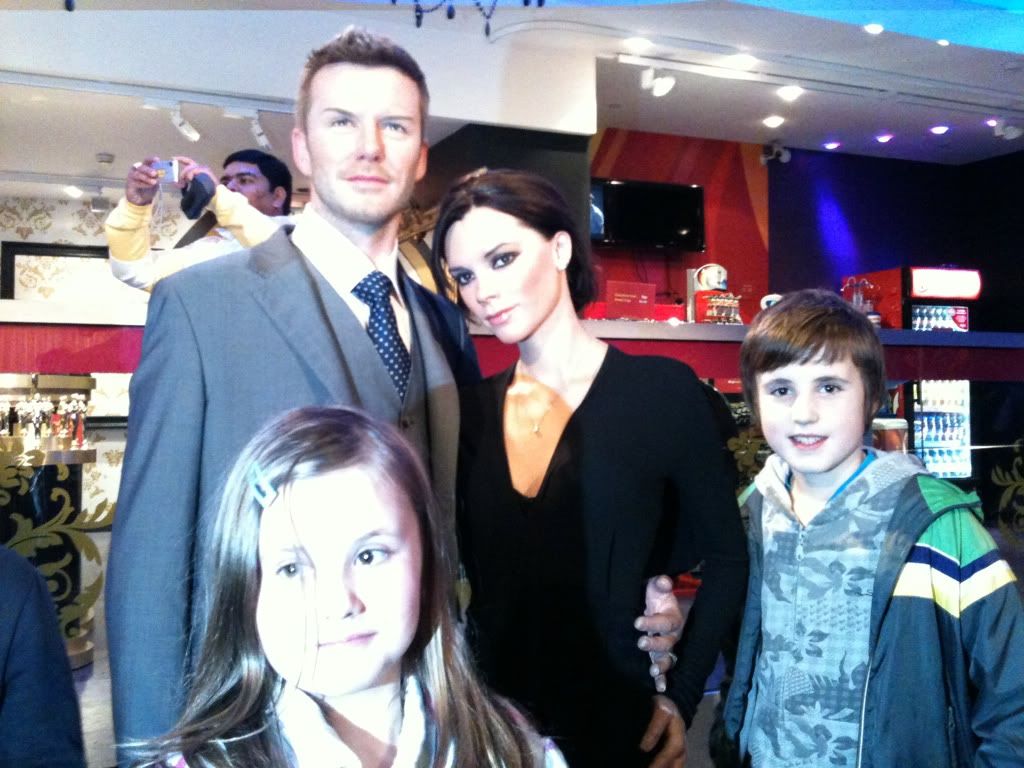 we have a large family!
There was also a bit of a wait whilst Hanna had a wax mould taken of her hand but the others just wandered around whilst we waited and watched others having theirs done.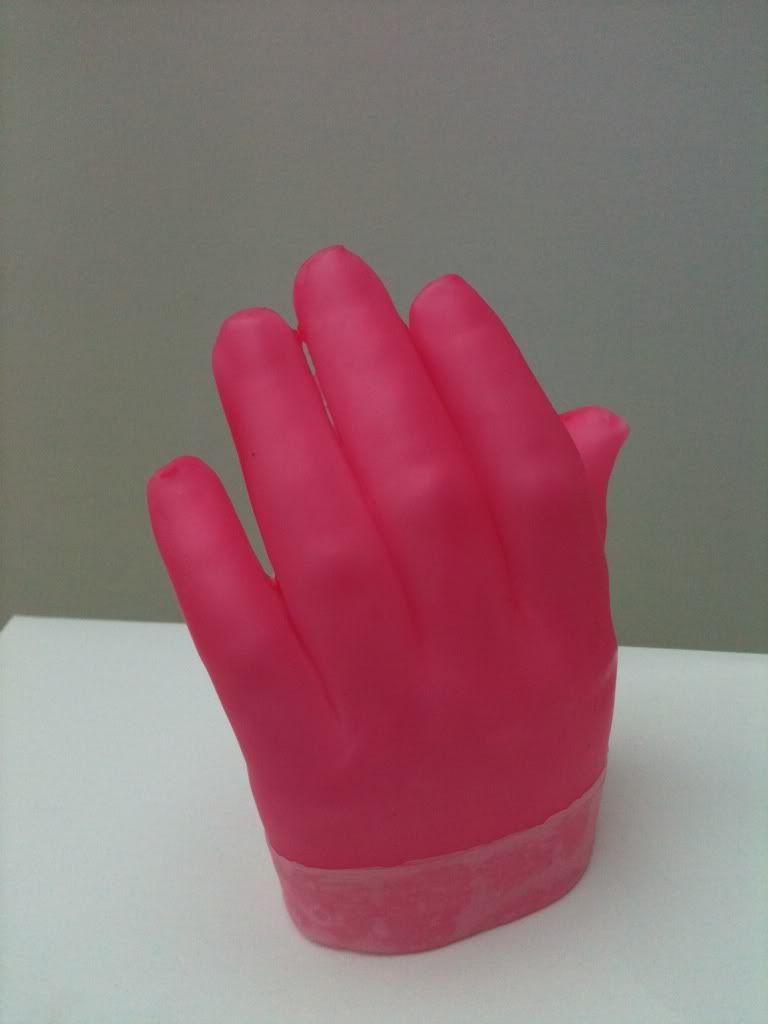 Hanna's hand
The visit concluded with a Marvels Superheroes 4D movie which was brilliant, getting us all ducking to avoid flying objects and screaming out loud when blasts of air shot out from behind our heads.
Hanging out with Spiderman
We then walked in the unexpected sunshine to Hamleys, upon the kids request, where we were amazed by a magician and had a quick look around the cuddly toys and gadgets floors before escaping the crowds and jumping into a black cab (I was disappointed that it was actually green!) back to Euston station.
London Midland have a deal on at the moment where you can have unlimited travel for a day on their network for only £15 adults and £5 children, but if you have a railcard like us it's only £9.90 for adults and £2 each child. This deal ends on 19th February but they often have similar offers.
All in all it worked out quite a cheap day - just £13.90 for the train tickets. If we'd walked back to the station instead of jumping in a cab we could've saved ourselves £5 (£10 for the total fare which we shared the cost of) and as my Dad packed us some sandwiches and snacks before we went we didn't have the expense of lunch and just bought some pasties for the journey home.
If you plan your day trips in advance and keep an eye out for special offers the school holidays don't always need to be expensive.