The Organix Goodies brand are popular in our house, particularly the Organic Gingerbread Men. I have also posted before about their Mighty Meals and Oaty Bites, as well as some other products that we were sent to review.
I love the Organix products as you know without looking at the ingredients on the box that there will be nothing but good stuff in there - nothing added, and nothing important taken away. They are all made with organic, tasty and natural ingredients and there is a wide range available from weaning to snacks for toddlers.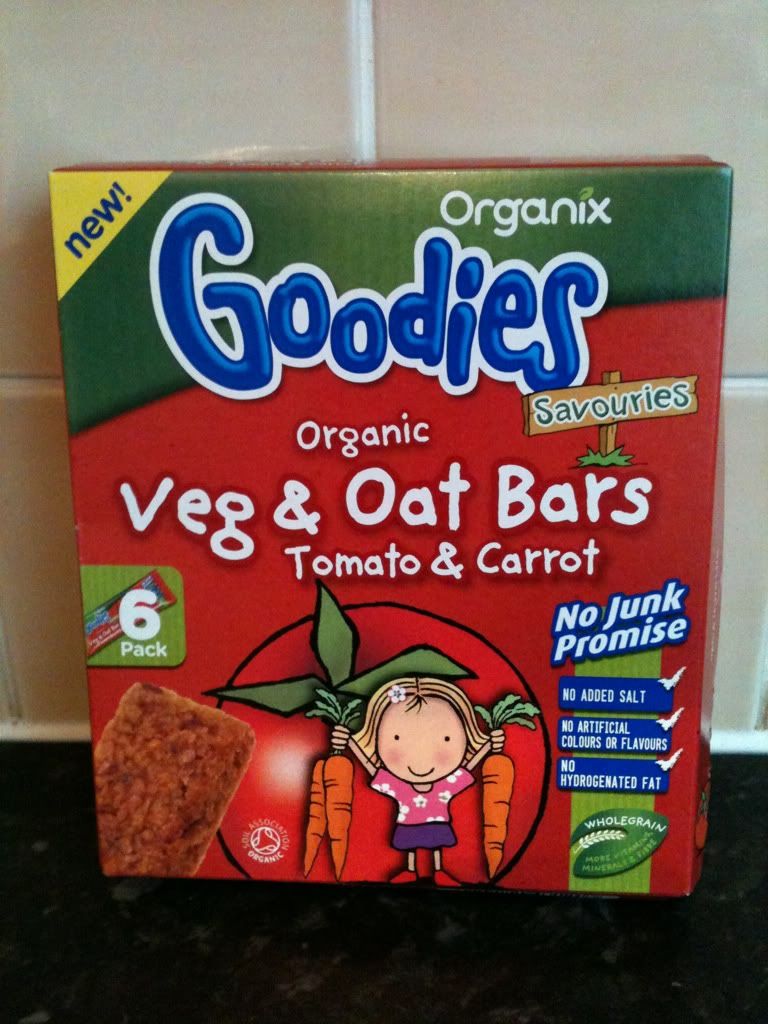 We were sent a pack of the new Veg & Oat Bars from the Organix savouries range so I offered one to Jack for his post pre-school snack.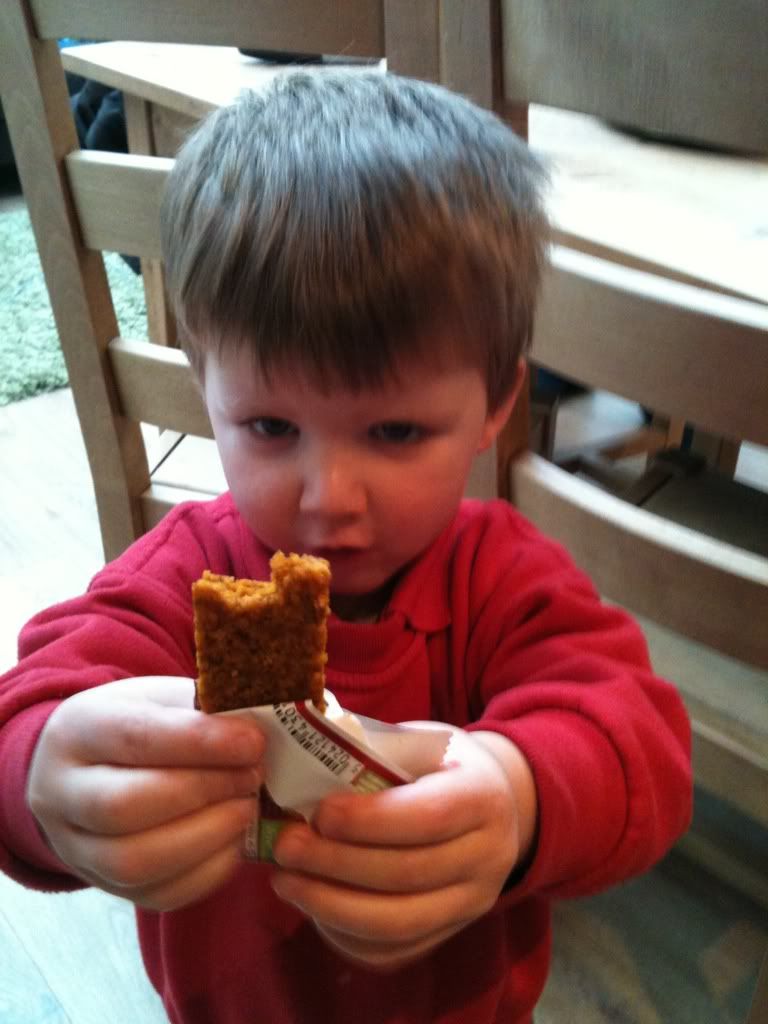 Jack took a bit, said yum, chewed it, swallowed it and then took another bite....and in true Jack fashion decided that he didn't like it and spat it out into my hand!
I offered the other 2 children a bite, and then the husband when he came home from work but was met with pretty much the same reaction...apart from the spitting in the hand part.
I decided to give it a go myself to see what all the fuss was about and I must admit that whilst you expect a sweeter taste from something that looks like a flapjack the taste wasn't unpleasant....in fact it was very nice with a scraping of butter & a slice of cheese on!