Happy New Year to everyone out there....I hope it will be a good one for all.
I've not made any 'cast in stone' New Years resolutions but two things I definitely want to do are lose weight and manage my time better, with less procrastinating. There are so many things that I want to do, and achieve with just not enough hours in the day to do them but hopefully 2012 will be the year that I get my act together and do more 'doing' than thinking.
One of the things that I have agreed to take part in is project 366, the aim being to take a photo a day for the whole year, and post that photo here on my blog for all to see, and hopefully comment on. I hate to set myself unreasonable targets and I know that I will struggle with this at times so I will be writing a little disclaimer alongside stating that I don't expect to complete it all....that way if I don't complete it I won't feel like a failure and it will be a bonus if I do manage to complete it. I will however have the support of The Boy and Me who is doing a weekly linky for everyone's favourite 366 photo for that week.
Today officially brought an end to Christmas in the Crazy Kitchen household, we broke up (and ate) the gingerbread house at Nanny's, then came home and took down the Christmas tree and decorations, which strangely enough was done with more enthusiasm from everyone than putting them up. Myself and Sam even carried Hanna around the house after lifting her up to take the star off the tree, singing and holding the star proudly aloft officially marking the end of Christmas - perhaps a weird New Years Day tradition of the future.
I then rearranged the furniture in the lounge to utilise the space better - wonder how long before I'm bored of the new arrangement and change it back again!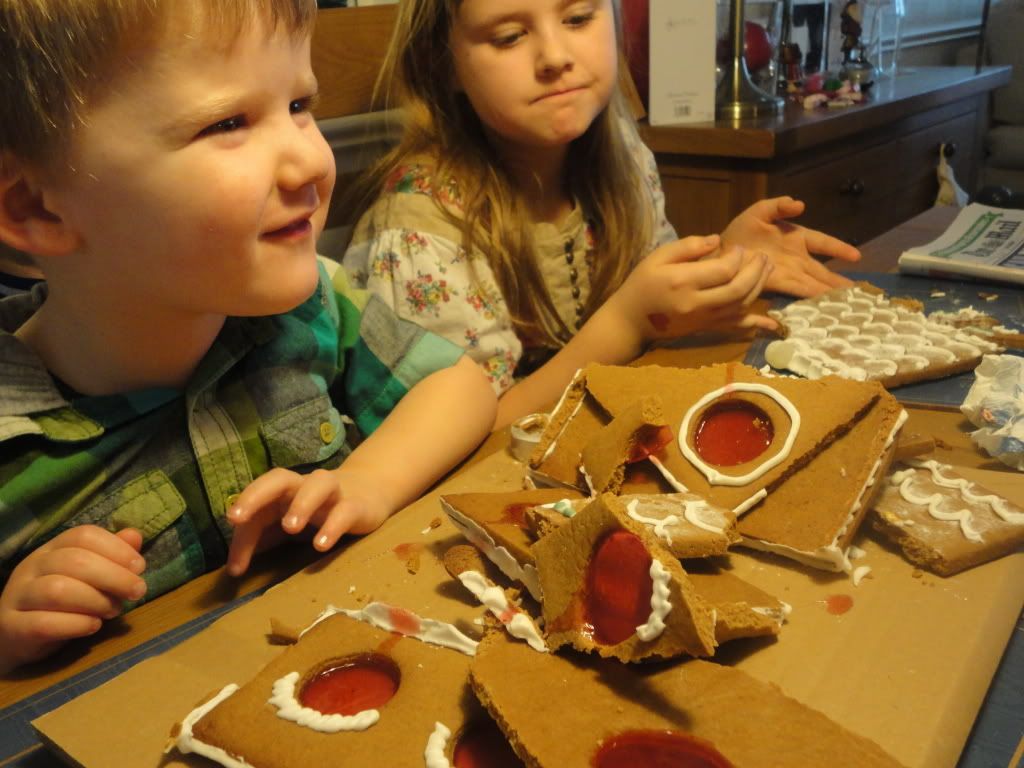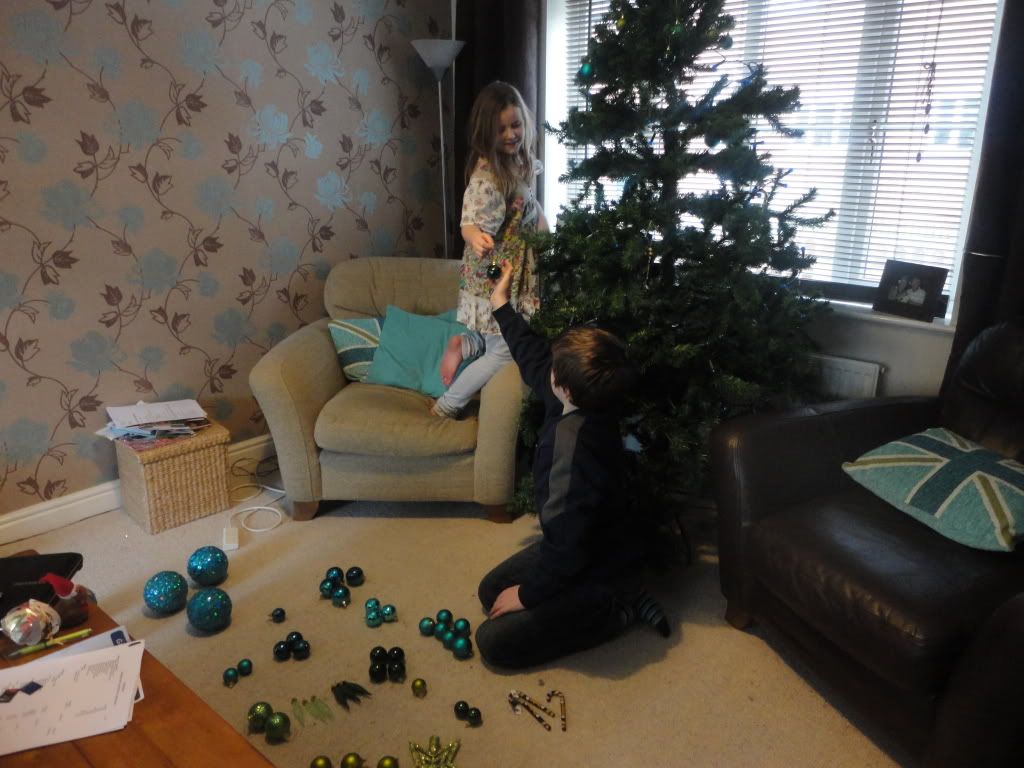 working together!