Yesterday marked the beginning of my 2012 weightloss and exercise program. Never one to do things by the book I started on a Tuesday because on Monday I finished off my Ferrero Rocher.
I brushed the dust off my 2006 Vicky Entwistle ,aka Janice Battersby, (with The Biggest Loser trainer Richard Callender) WOW! DVD, popped it into the DVD player and followed the 10 minute warm up and 5 minutes of the Fat Burner workout before my heart felt as though it was pumping out of my chest so I sat down, had a glass of water and turned the laptop on - one step at a time.
Feeling good about my exercise I made myself a bowl of fresh fruit for breakfast, topped with a spoonful of yoghurt.
Then I felt guilty that I hadn't completed the workout so I went back to the DVD and followed the 10 minute Body Toner and 10 minute Belly Shrinker. I am the first one to admit that I don't have the co-ordination for aerobic workouts and much prefer the body toning exercises, but hopefully next time I will manage the whole DVD in one go and get to grips with some of the moves.
This morning I was dragged went skipping along to my very first Zumba class. I'm sure my friends only asked me to go along so they could mock me attempting to get to grips with some of the moves. Mock my butt shaking all they like but at least my exercise gear was something that I wasn't ashamed of, for yesterday I received a lovely new pair of FIT* trainers and hoody from the new Davina for Next range.
I'm still waiting for a pair of Capri pants so more on those when I get them.
The trainers are so comfortable and without the hassle of laces. I had a similar pair a few years ago in a size 4, and these are a 6 - that's what having kids does to you! The trainers feel really light & only weigh 260g each. The soles are designed with shock absorbing properties which reduce the impact on knees, hips and ankle joints - perfect when you're knocking on a bit like me! The non marking outsole incorporates a US patented air transfer system
which promotes muscle activity. I found them great in the Zumba class, I may have been facing back when I should've been facing front and on my left leg when I should've been on my right but they did help me to move about with a spring in my step as they felt so light and bouncy. I wore them to Zumba without socks and despite being told by friends that I would end up with blisters I didn't - they were in fact the most comfortable pair of trainers I have ever owned.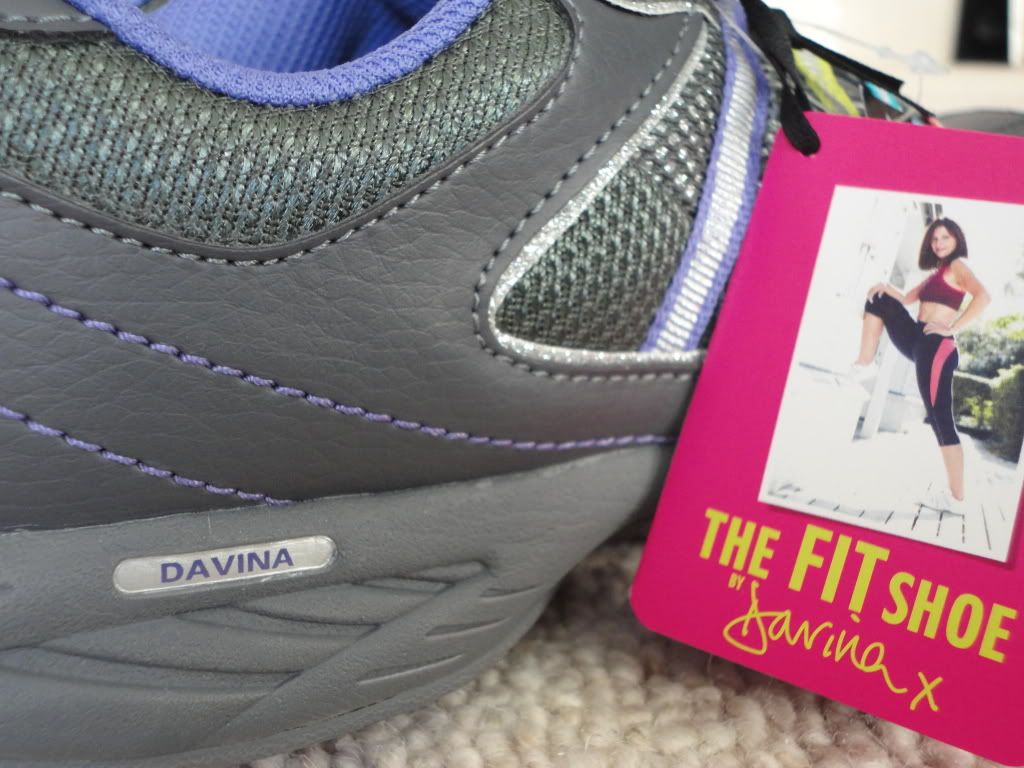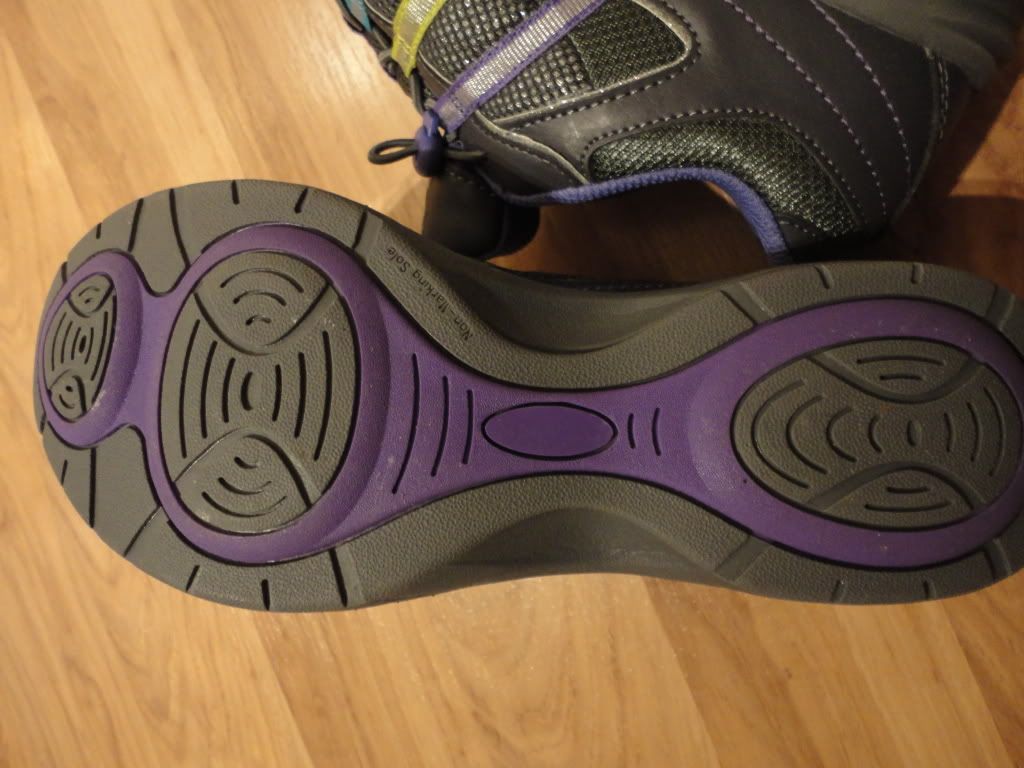 The longline hoody is a great fit, being the perfect length to cover my wobbly bum and not too thick, which meant it was great for warming up in. The sleeves are long and cover most of the hands with a hole for the thumb, which I really like - great to keep your hands warm on early morning runs....if you were so inclined.
I even wore the hoody and trainers for the school run (I use the word 'run' loosely as I did in fact drive to the school and parked around 100 yards away) with jeans and then after Zumba I slipped my jeans back on and went into town to do some shopping.
Over the next few weeks I aim to increase my exercise and eat extra healthily. I'm still listening to my slimpod too so, with a combination of everything, I'm hoping that I will start to feel some benefits and see those benefits on the scales. Yesterday I booked my flights for a girly holiday in May and I don't think I'm being unrealistic in aiming to lose a stone or 2 between now and then.
As I mentioned in my earlier post NEXT have shared some fun fitness tips to get the NEXT Davina Bloggers started. Over the next 5 weeks I have set myself the following challenges :
Daily
Do 20 squats whilst doing household chores

Get out of bed and do 20 push ups

Finish the day with 20 crunches before bedtime

Use tins of beans or litre bottles of water to do tricep and bicep curls
2-3 Times per week
Complete a fitness DVD or Wii Fit Exercises
Once per week
I have been sent these items from the Davina for Next range for the purpose of this ongoing review and fitness challenge.
If you want to read about the journey's of the other Next Davina Bloggers here is a list of their blogs :
*FIT -

F

abulous fit,

I

ncreased comfort, on

T

rend design