I've seen Hexbugs around a lot and after going on the Hexbugs sleepover at London Zoo where we saw them in action I've been itching to get my hands on some more. Hanna has been using hers in her Zhu Zhu hamster home in the hope that soon she would have a proper home for them.
We received the Hexbug Nano Habitat Set to to try out. It's quite an impressive looking boxed set with a clear section cut out enabling you to see some of the habitat along with the Hexbugs in their test tubes. The set comes with 2 Hexbugs and plastic pieces that easily connect together to form the playset. It is also compatible with other Hexbugs playsets and they can be joined together to expand the size.
If you're not familiar with Hexbugs they are very realistic looking and acting battery operated plastic bugs that scurry around the playset searching out exits. Using the orange barriers in each set you can confine the Hexbugs to certain areas or even challenge them to see how long it takes for them to find an open barrier and find freedom.
Hexbugs are great fun but I'm not sure how long they would keep the kids entertained for.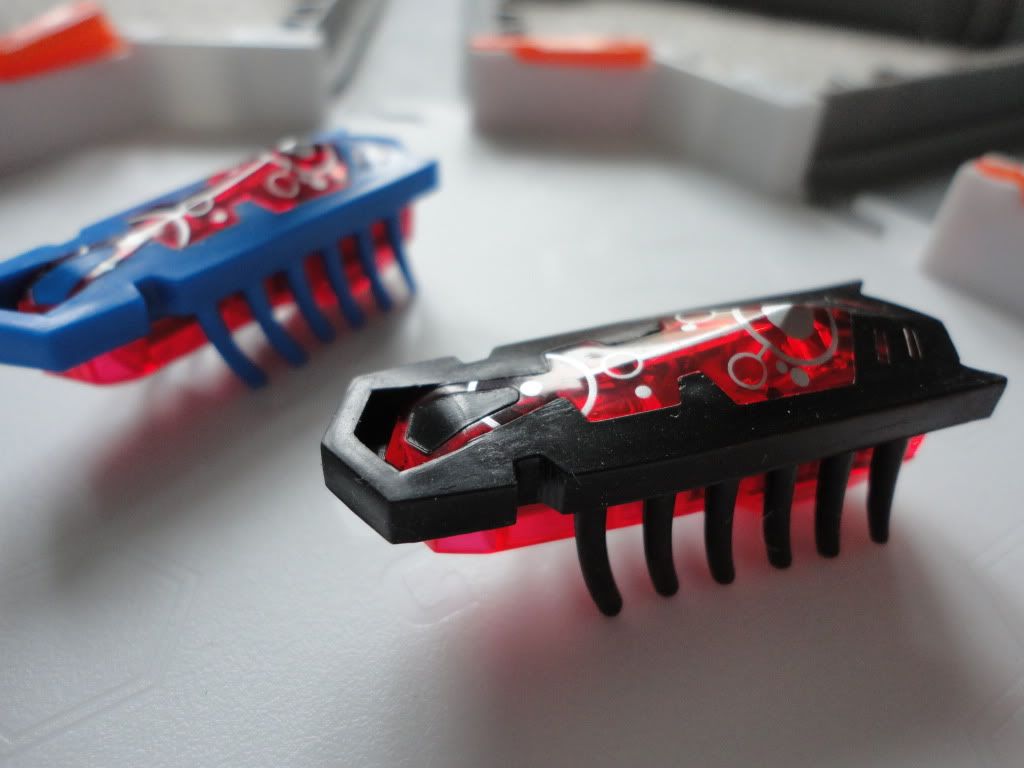 The
Nano Habitat Set
is available from Toys R Us both in store and online and retails at £24.99.
Age suitability: 4+ years
Why not check out some of the other Toyologists Reviews and competitions on the Toys R Us Facebook page.