I'm not a great fan of roast dinners. They take so long to prepare and cook, they create a whole heap of washing up and then they get eaten in around 2 minutes, therefore this household doesn't get to eat roast dinners very often, so when this arrived last Sunday afternoon my husband was overjoyed!
12lb 2oz Cockerel
After weighing it and calculating that it needed 3 1/2 hours cooking time I thought it would be best to leave it for a day that I had more time to cook it. That day was today.
Wanting to get the best out of the Cockerel I decided to follow one of the recipes on the Packington Free Range website.
The Cockerel was stuffed with the herby cream cheese and covered with smoked rashers of bacon and placed in the oven for 3 1/2 hours.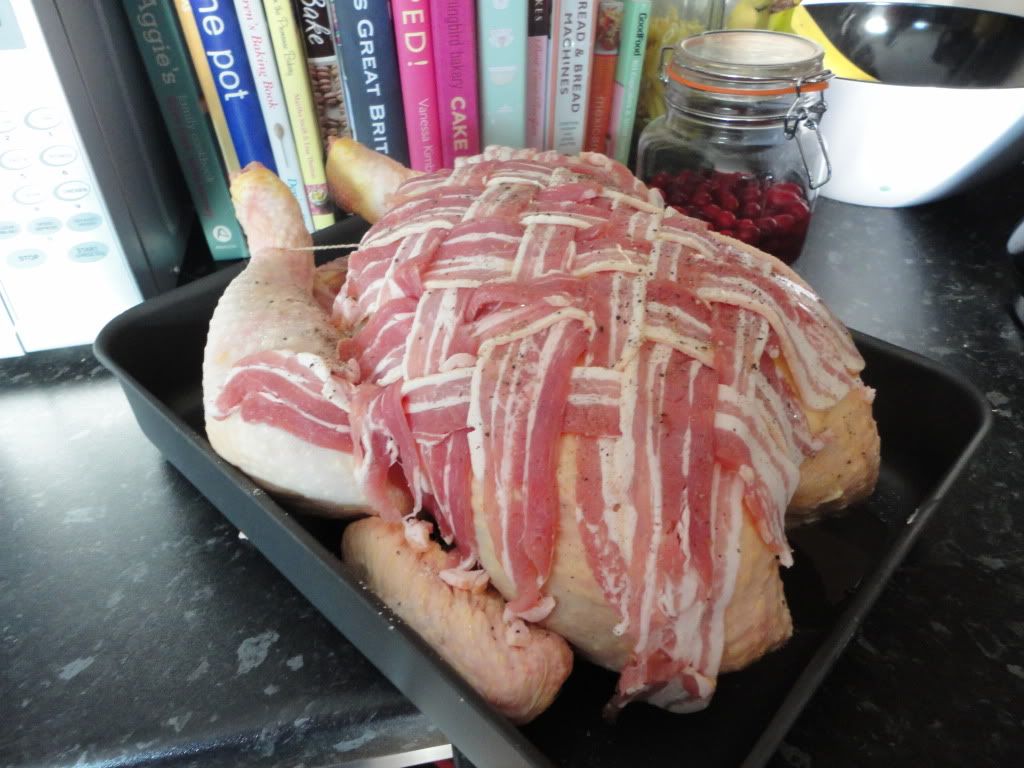 For the last 45 minutes of cooking time I removed the foil to let the bird crisp up, until it looked like this.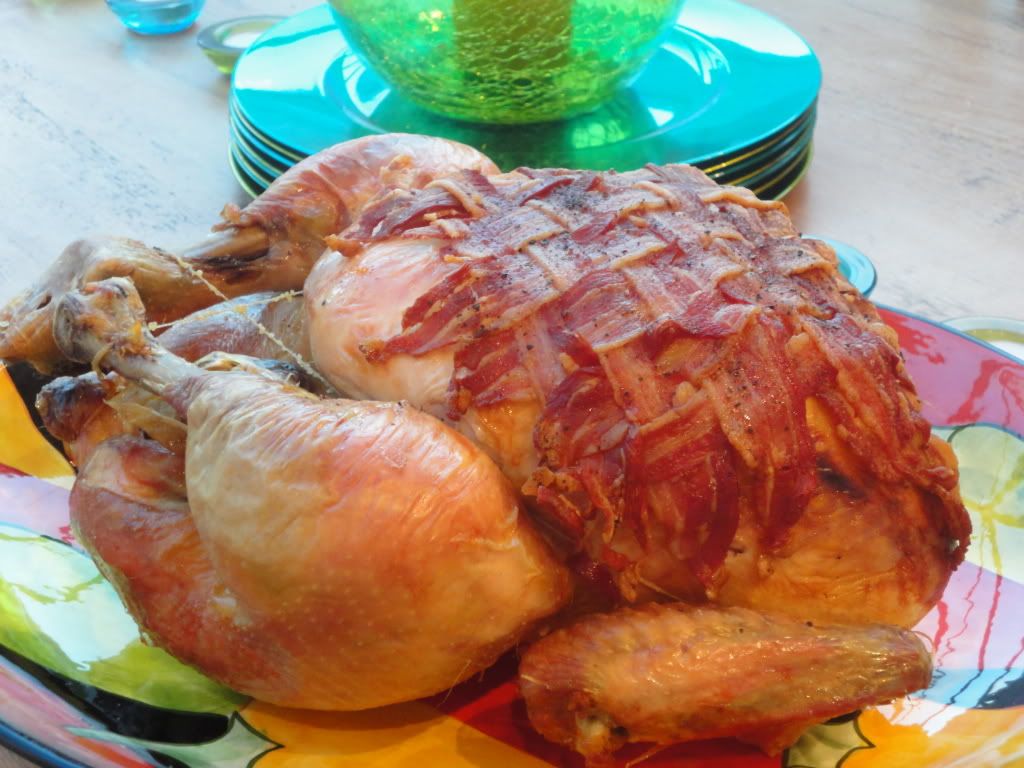 The lovely Alec from Packington's who delivered the Cockerel advised me not to be tempted to overcook it so I duly followed his advice, cooked it for the correct amount of time and then checked to make sure the juices ran clear when I put a knife into the thickest part of thigh, which they did - it was cooked to perfection.
The Cockerel was succulent and juicy and everyone loved it, and we have plenty left over for another few days.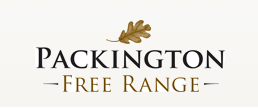 Packington Free Range is a family run business rearing Free Range Pigs, Chickens and Cockerels where the welfare of the animals always comes first. The animals are allowed to run free on their Staffordshire farms producing an excellent quality meat, just as it used to be. The Cockerels are slow reared on a diet of maize and corn, giving them a golden glow and producing a taste that is full of flavour.
If you're planning on having something different to the usual Turkey this Christmas why not give a Packington Free Range Cockerel a try - you won't be disappointed. You can find local stockists here, or buy online for delivery on 22nd December.
I was delivered this cockerel for the purpose of this review.