An amazing surprise arrived earlier today that had me squealing with excitement! Well it wasn't actually a surprise as I knew that we were going to be sent something but what got me squealing was the fab bag that the gift came in....
As it was addressed to Sam, Hanna & Jack it meant that I would have to wait until around 5pm until I could find out what was inside........except I could wait only around 5 minutes, then I quickly put everything back in before Jack spotted me.
When we all arrived home later Sam & Jack excitedly opened up the sack - Hanna was being awkward and decided to stay in her bedroom!
We all love Polar Express and try to watch it on Christmas Eve to get us into the Christmas Spirit and this year we think that Jack will be old enough to enjoy it too...or at least some of it. I definitely think he'll like Happy Feet though, and inside the Scooby Doo Mystery Machine is a set of 8 DVD's that will keep the kids entertained over Christmas if they happen to get bored.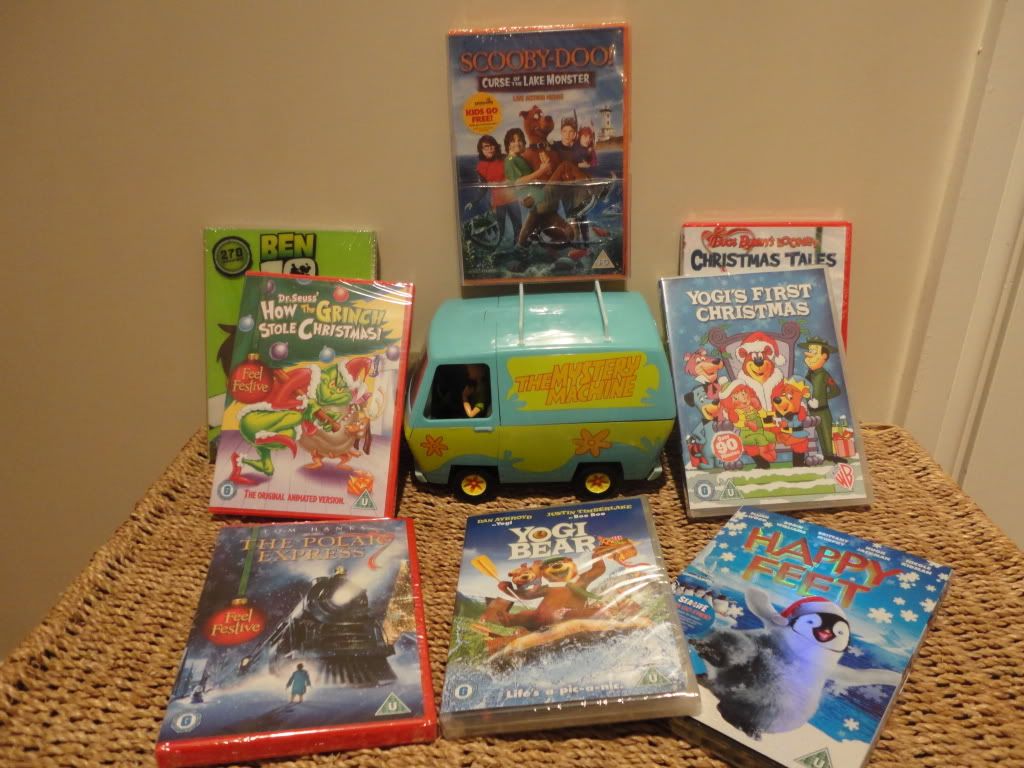 Thank you Warner Brothers