I've just returned from a great weekend away at Butlins in Bognor Regis, where the Tots100 held their second Christmas Party. I chose to go down with my family and make a weekend of it as we were offered a special rate for the weekend. We left at lunchtime on Friday, earlier than originally planned, as the weather was forecast to be bad so collected the eldest two children early from school and headed straight off, only hitting heavy traffic around Winchester.
After a bite to eat in our lovely multi-coloured hotel room (we went well prepared with a box full of food for the weekend ahead) we ventured out to discover all that was on offer at the action packed resort where the kids got to see Santa and his sleigh
have fun in the Snow storm
and make new friends.
On Saturday afternoon there was a meet & greet reception laid on by Sally where I met up with other bloggers (whilst the family enjoyed the Goldilocks & The Three Bears Panto) and get in the festive mood with a spot of gentle Christmas Tree decorating - not gentle at all in fact as it was a contest between 4 teams of very competitive bloggers to dress the best tree. Unfortunately our team were robbed beaten fair and square to the prize of a fabulous hamper, despite our best efforts to decorate the tree and win over the heart of Sally with our Tots 100 decorations and cheesy lovely festive poem, written in around 1 minute by the talented Wendy. There were no hard feelings what so ever.........
After a play in the amusements with the kids, a lovely glass of Mulled wine and then Pizza (for the family not me) in Papa John's with Mummy Mummy Mum, Multiple Mummy and The Boy and Me and their families (how we managed to squeeze all 18 of us around that table I'll never know, it was time to get ready and head off to the pre-party drinks, where we enjoyed a very lovely festive cranberry Cocktail in Bar Rosso before walking the short distance to Turner's Restaurant for our meal. The 3 course dinner was lovely, starting with a parsnip soup, followed by a poshed up Christmas dinner and followed by a healthy breakfast dessert of ice cream, prunes, apricots and pear - the less said about the dessert the better I think!
Some of us party poopers opted for a quiet (ish) drink in the Ocean Hotel bar whilst others continued to party the night away in a bar filled with elderly gents dresses as Santa's and Christmas Puddings....complete with dangly plums encased in small fitting tights......the less said about that the better too!
The weekend was a great chance to spend some quality family time together as well as meeting up with, and having a laugh with, bloggers both that I'd met before and not - including Mummy and The Beastie, Mummy Daddy and Me, The Boy and Me, Mummy Mummy Mum, Multiple Mummy, Mummy Mishaps, Inside The Wendy House, Dear Beautiful Boy and many more that are too many to mention. The kids all had a great
time and there was plenty there to keep them amused all day and evening - swimming, amusements, fairground rides, entertainment, sports and shopping.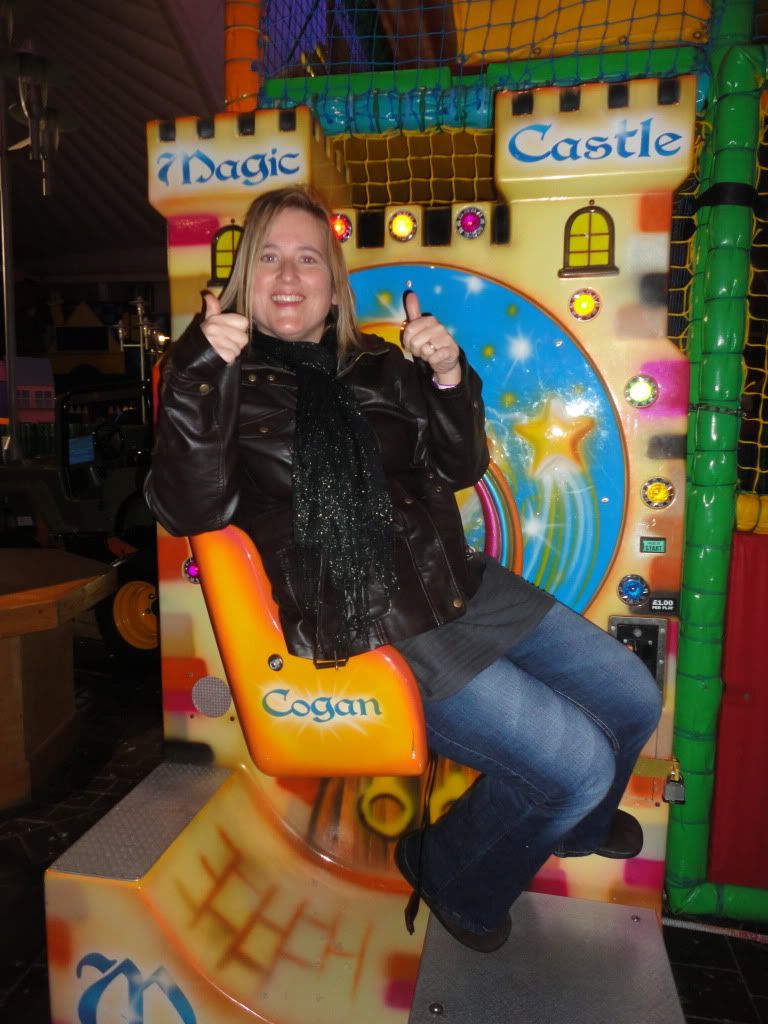 even bigger kid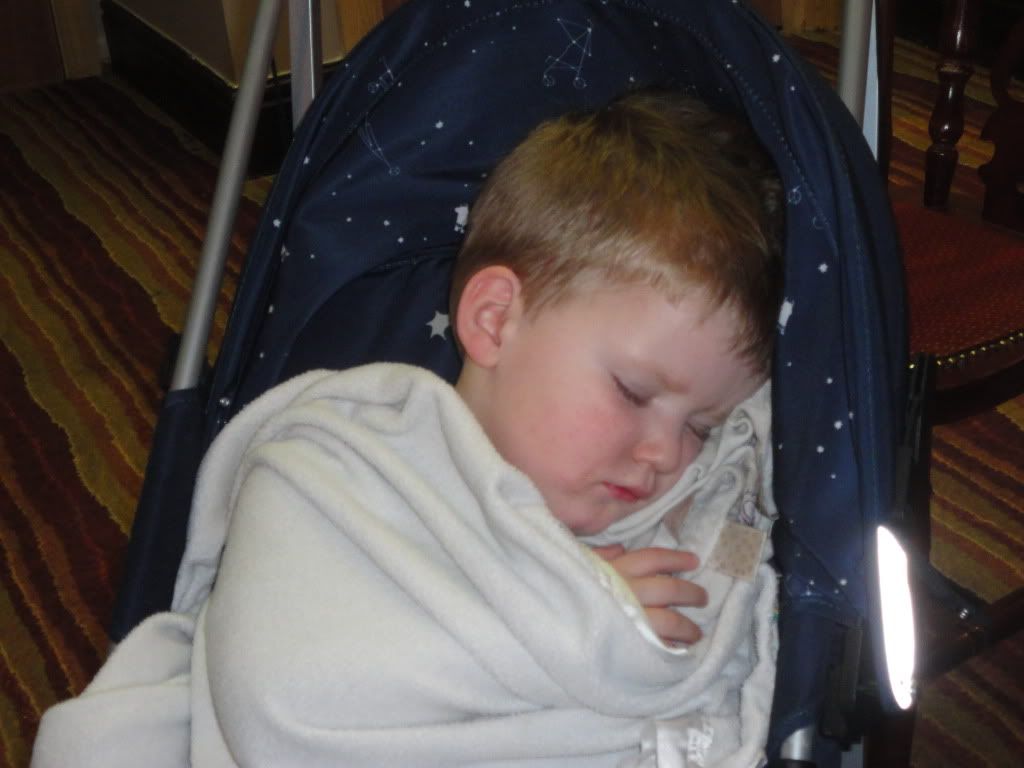 all too much
brunch