A few years ago we made a gingerbread house from a kit but I've always fancied making one from scratch. I had been scouring the Internet looking for a good template to download when I saw that Working London Mummy had posted a link to a gingerbread house recipe on Tesco Real Food, where there was a recipe as well as a link to download a template.
Although there were comments on the Tesco site stating that the dough was too dry to roll out I found it to be perfect and didn't need to use all the liquid to make it to the right consistency. I'm not sure if it makes a difference if you roll it out when the dough is still warm, which I did and found it very easy to roll.
The recipe for the gingerbread is as follows :
250g (8oz) unsalted butter
200g (7oz) light muscovado sugar
2 tsp bicarbonate of soda
For the stained glass windows I used crushed pear drops and spooned them into the holes cut for the windows.
Melt the butter, sugar, syrup & treacle in a pan over a low heat

Sieve the dry ingredients together

Add the liquid to the dry ingredients and mix well until a dough forms - I used my Kitchen Aid and poured it in slowly as it was mixing, and found that I didn't need to use all the liquid (I think my spoons of syrup were very large!)

Roll the dough out to approx 5mm thick and cut the walls & roof out using the template.

Cut out the windows and fill with the crushed sweets.

Bake in a 200 degree (C) oven for approx 8 minutes

Leave on the baking sheet until the windows have set & then transfer to a wire rack until cooled completely.

Assemble the walls & roof using the royal icing sugar made up as per directions on the pack.

Decorate with sweets however you want.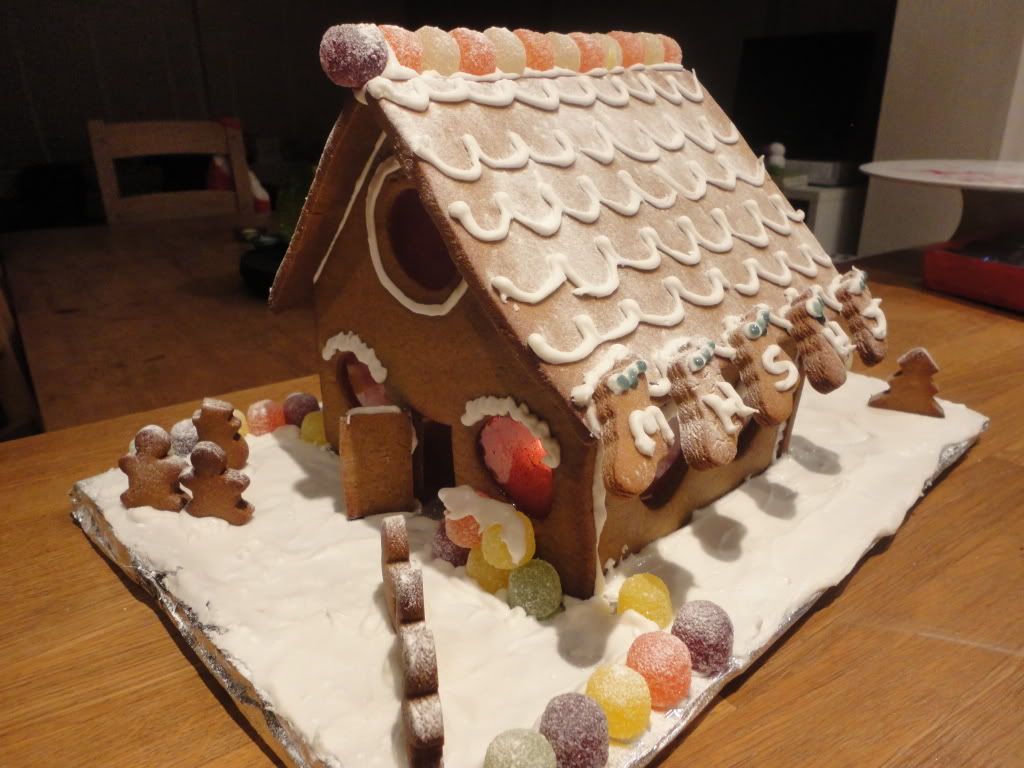 For a special effect I cut a hole approx 2" square in the board (strong cardboard covered with foil), when the house is assembled on the board you can light a tealight candle and position the hole in the board over it.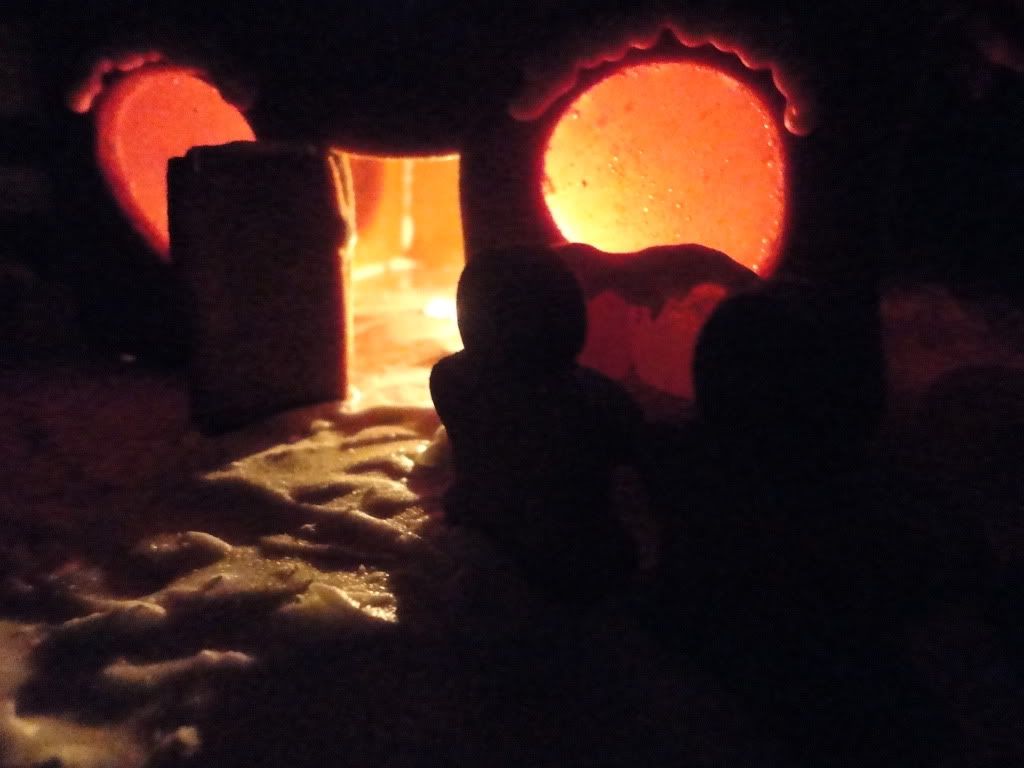 Tips
roll the dough directly onto the baking sheet as the pieces go a little out of shape when trying to transfer them to the baking sheet

Use silicone sheets on your baking trays as the sweets don't stick when they're baked

Pipe some icing onto the board to hold the house in place

Make sure you use Royal Icing as it dries really quick.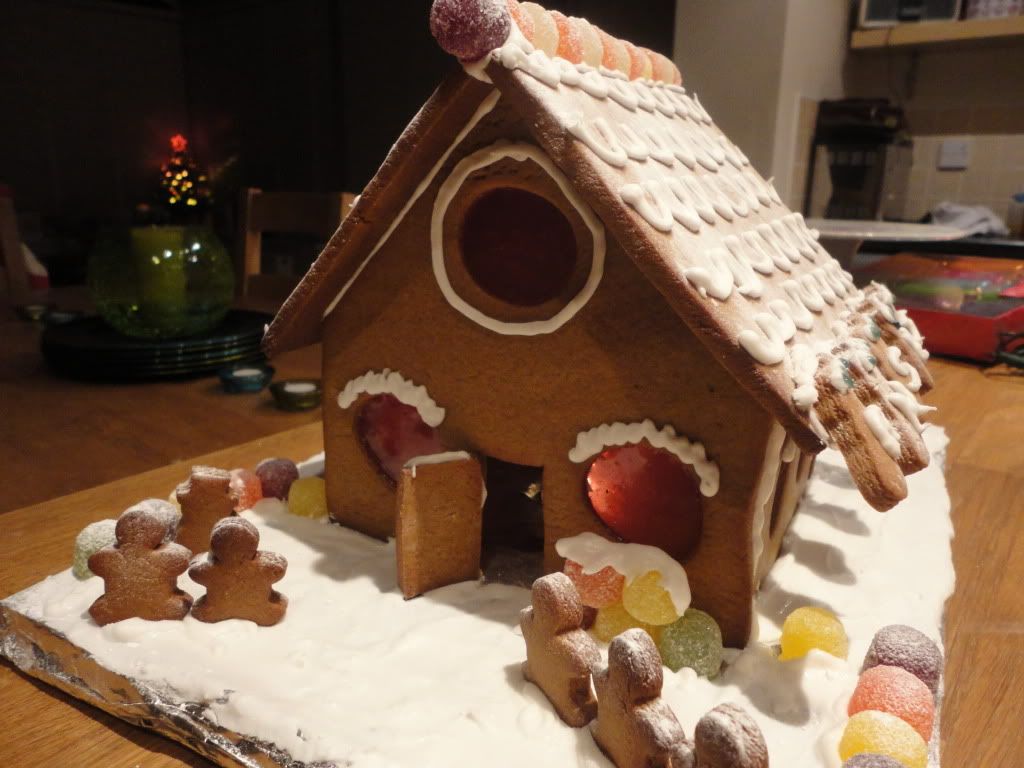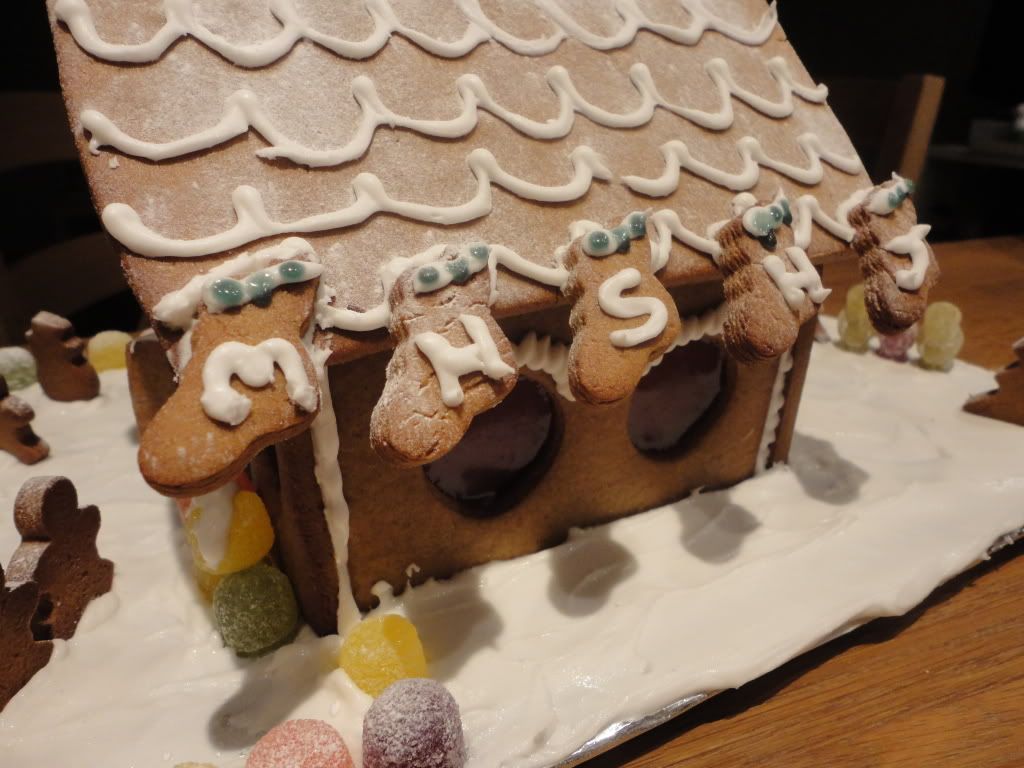 Family stockings waiting for Santa to fill