This is not a sponsored post, I am just sharing my bargain joy as I was so pleased with my purchases, even though I only went into Boots for some moisturiser!
I got this little lot for £11.78 !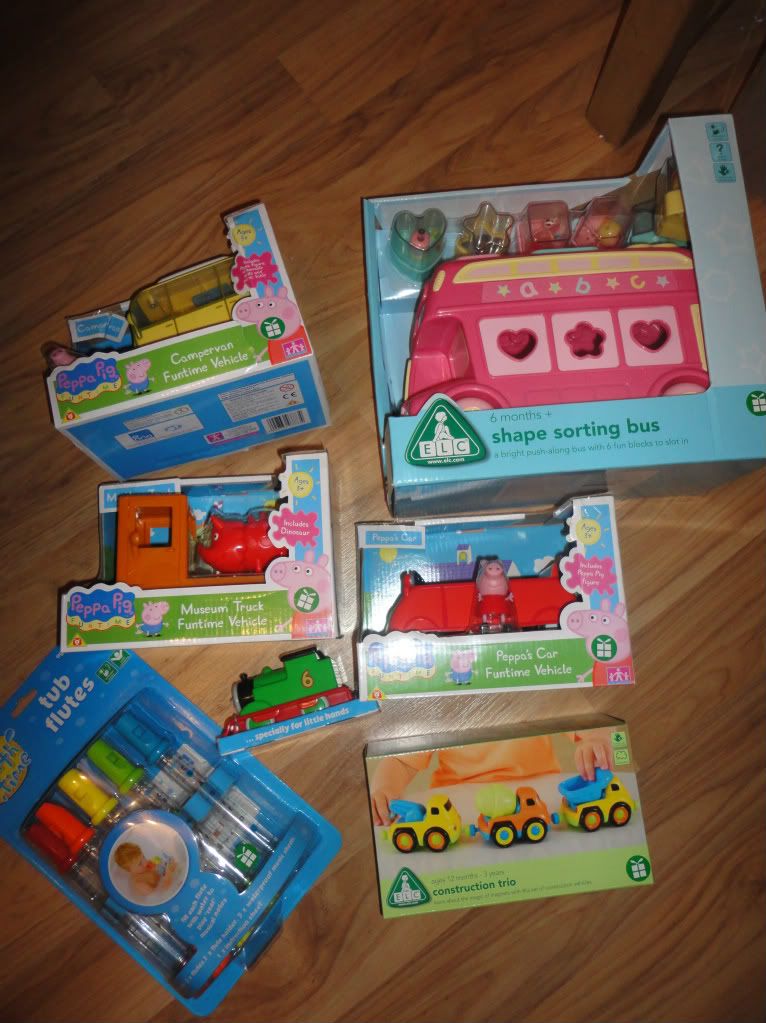 The Peppa Pig vehicles were £2.56 each, the bus £4.09, construction vehicles £2.57, Bath flutes £2.57 and Percy £1.03. That was cheap enough but they were also 3 for 2 so to get the best deal I used my Boots points to get the Percy train (for free) along with my moisturiser and then paid the £11.78 out of my hard earned cash.
Total value £71.00. Not sure if it was just the Boots I went into (Wednesbury) or all Boots stores so if you're after some bargains then I would suggest you hurry.