Winner is Gillian Holmes @
12kazuko12 - Congratulations!
When I was younger I was a big Enid Blyton fan, more specifically The Famous Five - Julian, Dick and Anne, George & Timmy the dog - I still sing the theme tune from the TV series in my head whenever I hear those names.
Friends of mine were more into Malory Towers, about the adventures of girls in a Cornish Boarding School. Enid Blyton originally wrote 6 books in the series but in 2009 another 6 were added by author Pamela Cox.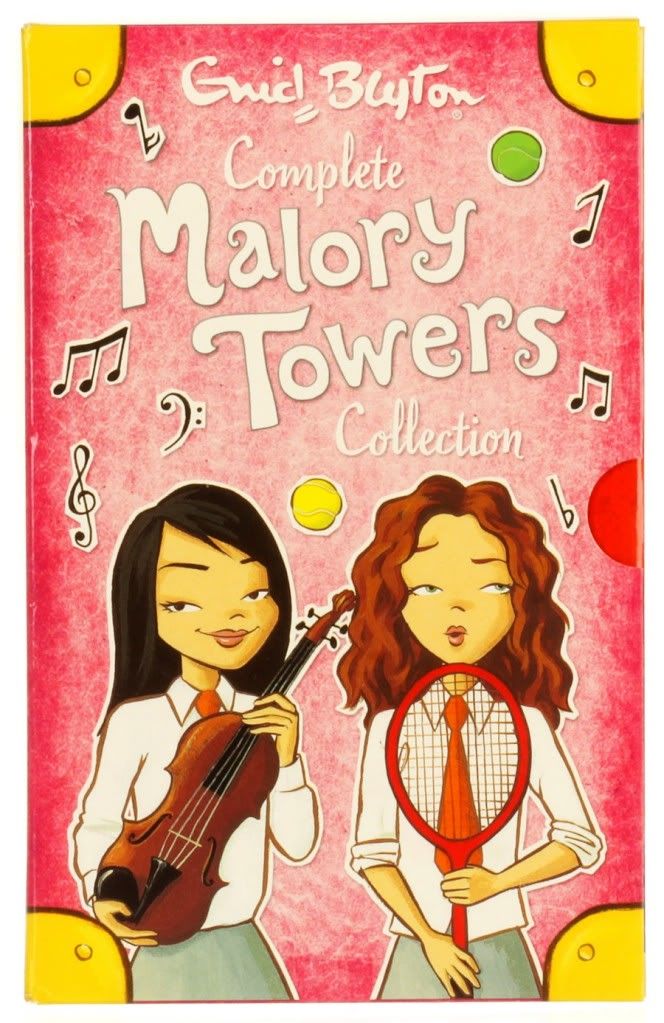 A full list of the titles are :
First Term at Malory Towers
Second Form at Malory Towers
Third Year at Malory Towers
Upper Fourth at Malory Towers
In the Fifth at Malory Towers
Last Term at Malory Towers
New Term at Malory Towers
Summer Term at Malory Towers
Winter Term at Malory Towers
Fun and Games at Malory Towers
Secrets at Malory Towers
Goodbye Malory Towers
I have the complete 12 book Malory Towers Collection to give away to one lucky reader. It would make a great Christmas gift for a young girl, I know my 9 year old bookworm would love them.
To enter the competition please follow the instructions in the Rafflecopter form below, completing ALL mandatory steps - any steps not completed will invalidate your entry.
WHSmith have a great selection of books to give this Christmas and currently they have a huge discount of up to 75% off Children's Books.