I have been tagged by Emma at Mummy Mummy Mum to reveal my Blogplatz - the place when I do most of my blogging. Bibsey Mama who started this quest off is asking the question - are you a Slattern or a Saint?
I must admit that before I took the photo I had a quick tidy round..moved the breakast bowls off the table - well it is only 11.30 you need to give me time - and scooped the crumbs into the bin. Apart from moving the washing into another room (because it's warmer & more likely to dry in there) that was it......oh maybe I shuffled my papers into a pile too.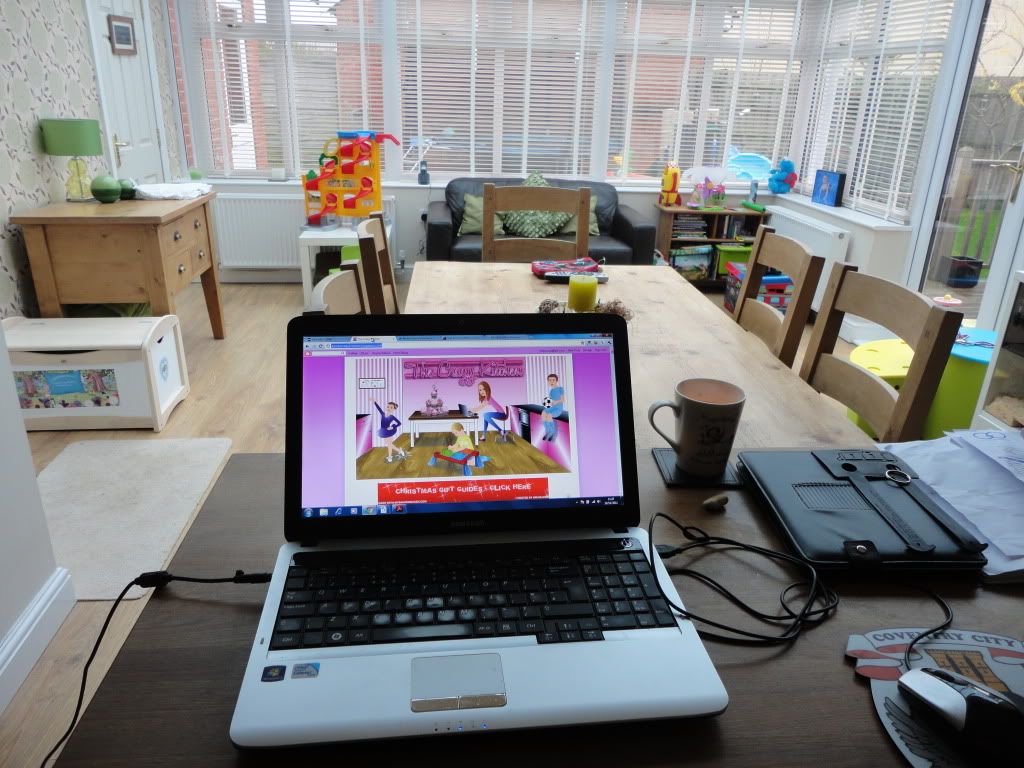 This haven of mine is The Crazy Kitchen, the doing part of the kitchen is behind me, with the fridge directly behind me which gives me a bit of a chill up my back when my husband does his usual trick of leaving it open whilst he makes a sandwich - thankfully it has a bleeper on it to tell you when it's been left open too long...saves me saying it!
That coffee cup is not a dirty cup that I've left lying around, it's actually a candle...I haven't had a drink today yet, or anything to eat (must rectify that shortly before I waste away). The thing in front of the cup is a pebble that Jack picked up from somewhere that I dare not get rid of. Please excuse the mousemat, I stole it from Sam as I get very frustrated that the mouse doesn't like working on the wood surface and I'm useless without a mouse.
So the question is Slattern or Saint?
I now tag the following to do the same :
Mummy Mishaps
Mummy and The Beastie
Inside the Wendy House
Would Like To Be